10 Ways To Increase Your Business Revenue In The USA Through Mobile App Development
7 min read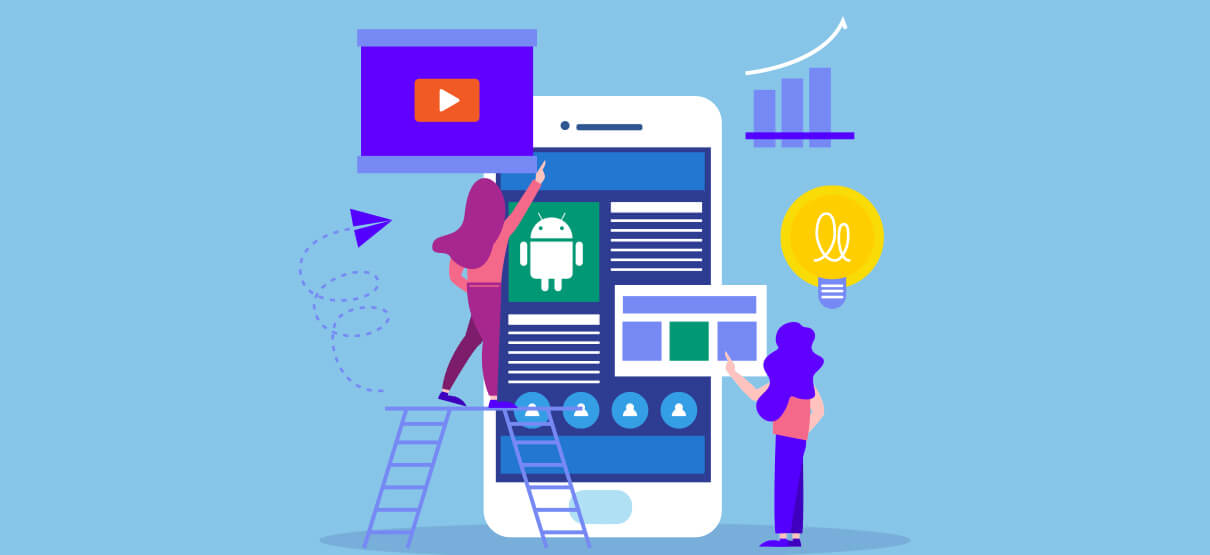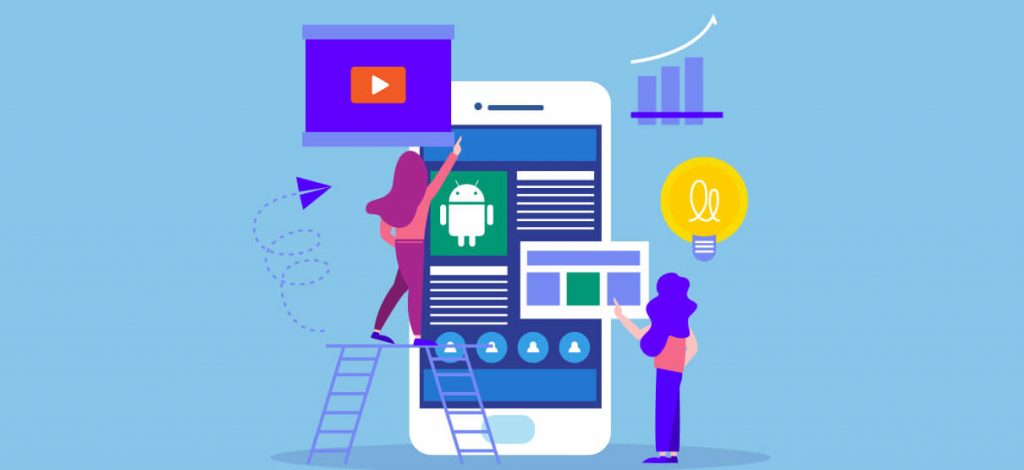 Mobile App Development
Things have changed a lot since mobile phones have invaded this world. Sales and marketing are absorbed in it and have gained the powerful digital form. Businesses aggressively opt for a mobile app development company in the USA to bring their digital business presence.
Today, you can find numerous digital companies in the shape of e-commerce, food order, ride-hailing mobile applications. With significant business and sales, they offer great convenience to the audience.51% of shoppers use search engine results to perform an online purchase, meaning more than half the world is spending online. Here, a solid online presence becomes crucial to top the business.
When your product or service is easily discoverable on the internet, the sales scale goes high, and you talk profit. Ignoring mobile application potential for business today is a decision to embrace the fall. It was the old-time when people were used to rushing physical places for purchases. Now, even physical fitness gets tracked with the mobile application. The first digital revolution for business for having the website took place and reached the height; now, mobile applications are replacing the previous players and showing their worthiness. E-Commerce Marketing Strategy 2021
How can it bring more revenue for the business in the USA? Continue to read to find out seven effective ways.
Make the Business Presence Digitally Strong
The use of mobile phones and applications has set the modern lifestyle for every being on the planet. It is a daily driver for all of us. 3.8 billion are active users today and expect to cross the checkpoint of 4 billion users by 2023. Such a considerable number is overwhelming for any business. If they can multiply this figure with their business, then a sack full of dollars is on the way with confirmation.
Condition of being successful lies in the business's digital presence. Website is essential but clicks increase with the mobile application. Even though websites are optimized and adaptive to the phone screens now, but being native in smartphone territory makes the digital position strong. There is also a great use of web applications in the industry, a website in actual, but look and feel like a full-fledged application.
It gives a positive impact when a customer finds the dedicated mobile application of any company. Anesthetic application locks the consumer's eye over it and makes them spend.
Gaining Valuable Insights
When the application is present on the user phone, businesses obtain information about user internet activity and identify their purchasing patterns. You will mention what your app application will access on a user's phone in the data accessing policy, followed by a privacy policy. The gathered data then put under observation and analyzed by machine learning algorithms to look deep down and scratch the hidden reality.
Attaining insights from websites is not pretty effective. Browsers work differently, and people close a website as soon they get their information piece. The application tends to stay longer and work in mobile background services even after closing it, giving much more information than a website.
After analysis, your business can tailor the approach, more personalized and targeted to customers' needs.
Pushing Notifications
The one action every smartphone user performs after unlocking it is pulling down the notification or status bar. They do not want to miss anything essential and exciting. It is basically a FOMO concept (Fear of Missing Out) that lets them do this in practice.
All it needs to send a push notification via application when your business is offering anything new and has some announcement to make. After that, the user's mind becomes alert to see what recent news has arrived on the phone. You can tell them about the promotions, discounts, new launches, and limited-time offers. Customers feel valued with these offers and spend to not missing out on a special offer. While on your side, sales see a rise.
It is the must-to-add feature in any business mobile application. Find mobile app development company in alabama or any other state today to send a push notification, and receive a profit in return.
Tool for Marketing
It is human nature whatever they like, share with others. So, your application must give them a reason to do the same. When a 'not to miss out' offer covered in engaging user interface reaches the one, several others attach to it by their convincing word spread. They could share their experience in social groups and post on their Facebook wall. It means your numbers multiply by their own, and your marketing efforts not facing a hard time pushing the product.
Loyalty Points
Who does not love prizes and rewards? They inspire a consumer to come again and win the exciting rewards. "Sign up today and get a $10 off on your first purchase" is one of the examples to attract consumers and retain them by offering discounts and shopping points on the application frequently.It is a self-working technique, requires a one-time setup, rest, people will come for deals by themselves.
Customer Experience Gets Improve
On busy earth, people barely type. Screenshots, visuals, and voice notes are the new languages of this universe. Typing the URL in the address bar does not sound interesting, like the app's one-touch access. A virtual assistance (chatbot) addition, followed with the application, makes you accessible 24/7 without being physically present. Artificial intelligence will handle users' queries in your absence.
Freemium Applications
Give something but not everything. The reason is to bring convenience and profit simultaneously. Attract users to buy a paid app version by offering the unique feature and showing a glimpse of paid features to tell them subconsciously that it is worth investing in. When they like free features, they will consider using paid features as well.
Google Drive the perfect illustration in this discussion where they offer limited storage free of cost and require charges to go beyond the limit.
Brand Comes in Notice
Only a certain amount of customers can visit a physical shop or marketplace at a particular time. When you begin to focus on the brand's digital availability, a whole new dimension gets attach to the profit growth. People will notice something new on their glowing screens. Your brand will get the new eyes or another way to sell and offer the services, eventually facing growth.
Today, we see many companies and brands that exclusively offer products on their website, but not on the physical store. It gives the sense consumers to keep themselves updated on both the online and offline side. Also, you can offer a special discount for the customer who shops from your website and when they use a particular payment card on the checkout page. These kinds of marketing tactics are proven to give sales a boost.
Mobile Reservations
If you own a venture like a hotel, restaurant, spa, rental accommodation, or any session-based business model, a mobile application becomes crucial for that. A proper application can let your customers book their sessions by looking at all the available timeslots online. There will no requirement left to call operator every time for the booking. Also, it will be the 24-hour availability compared to the call operator who works for the specific shift. Users will not have to look for the opening hours to call and reserve their spot. You will give the convenience in their hands. They can book their reservation anytime. You can expect significant growth with the application incorporating in such business models.
In-App Adds
Another way that counts in the profit-making stream is to place ads in mobile applications. One can make a contract with other companies and third-party vendors to place their ads on your application. After a certain time passes or several clicks, the user will see the targeted ad for few seconds. It will give the other companies more clicks and more profit in your pocket. The concept is more commonly known as 'app monetization among the industry. You will have seen the number of applications that tell you to buy the app's paid version to remove the ads or unlock the specific feature. Either a user uses the paid version or a free one, money finds the way to you.
Conclusion
Application is the center of attraction. Without them, a smartphone is for no use. Entertainment is one reason which phones serve. Expanding business operations is in parallel. When applications numbers are rising, the opportunities to earn more from them become substantial.
Mobile applications are the nitrous to business's engine. You can achieve full speed on top gear and burn the track with the fire of success. The audience loves the fast with the furious ride, and your mobile business application can drive them fast in the digital world. Seat belts in the form of convenience are always necessary to buckle up.
So, to tune up your business performance and install with the high-performance mobile application, bring the best app development company onboard.