How to Pick Mobile App Development Company
3 min read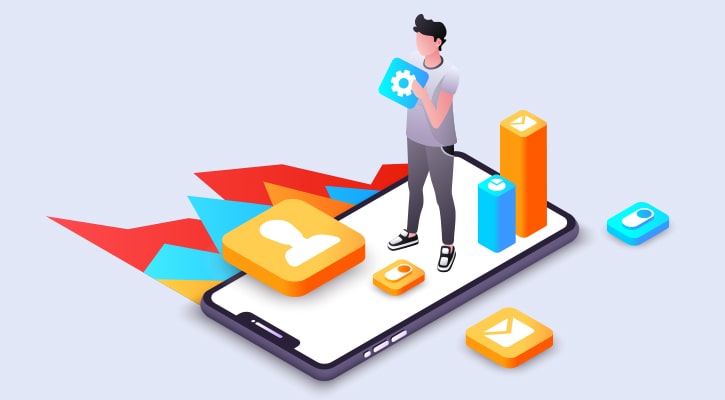 In recent years, especially over the last decade, the demand for mobile apps has reached an unprecedented high. The mobile app development industry has been projected by experts to hit up to $188.9 billion in revenue this year. Mobile app development is a hot field right now because more people are finding that apps are useful tools to market their business, earn income, and help their customers. Once you have decided to build a mobile app, you're probably searching online for the best options and finding an extensive list. How do you choose?
You should not rush the procedure of hiring an app development agency; rather spend a sufficient amount of time to ponder all your options thoroughly. Here are some considerations to help you narrow down the field.
Experience is a Must
Experience is a necessity, especially if you are looking for an app development company that knows how to design and build custom apps. Do not make the mistake of investing in a mobile app development company with little or no experience in this field. The reputation of a mobile app development company also counts. The app development company must have a proven track record of excellence in the industry, delivering high-quality mobile applications for several years.
How much development does your app need?
Some app companies rely on templates, churning out apps quickly and cheaply. If you need a simple app, that is a good option. You can choose from several templates and a few designs. But if you need to integrate several advanced features or need what is known as an enterprise-level app, then you need to start looking for mobile app development companies that build a custom app. Companies who build mobile apps offer a higher quality of work, meaning cleaner code that works smoothly, plus better overall design and user interface.
Customer Feedback
When it comes to hiring an app development firm, receiving the right services is not sufficient. You should make a healthy relationship with the team. Reach out to the owners of apps built by a company you are considering. Ask them what it was like to work with the company. To know what kind of business relationship your app partner maintains, stay in touch with their previous clients. After all, they are experienced in receiving services of that company and can give you inside details.
App Testing Method
Most custom mobile applications are found to have technical errors and bugs. Undoubtedly, you don't need to market your application with lots of crash problems, bugs, and broken features. Ask your app development team for the testing strategies which they will utilize and how they will beta test your app to assure the app will win users' heart when it's uploaded onto the app stores with no flaw.
If you live in Gurgaon then there is no problem as there are numerous mobile app development company in gurgaon. Mobile application development in gurgaon is very simple as some reputed companies are offering this service. And prior to making the investment, look upon the above-written considerations to get in touch with the right firm as it involves great investment.