Why Shared Hosting? Definition, Advantages And Disadvantages With Alternatives Explained
5 min read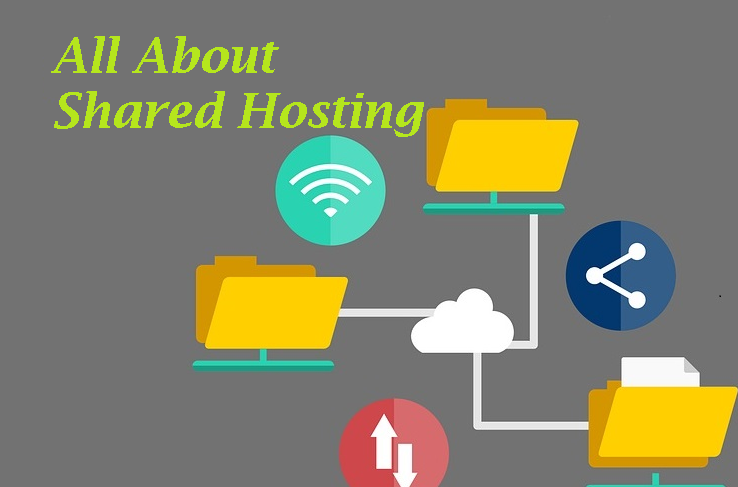 We all want to start a blog or a website. Half of us keep looking at the options and leave it because its not affordable for all.
Other half just keep on evaluating the niches and options and never able to decide what's best for them.
For those who want to really start blogging and grow, must learn the tools required. One of the most expensive part to start a blog is "Hosting".  If you look at the options, huge amount of alternatives available to you.
You just have to opt a plan which suits your requirement [obviously those are limited for a new one]. You must choose what sort of hosting environment suits your requirements as per the features offered. Evaluate budget, features and reliability too.
Indeed, Beginner friendly Option – Shared hosting is cheap and yet advanced for all your needs.
What is Shared Hosting and is Optimum for your site?
Let's quickly jump into what Shared Hosting really is, and who is this really a right fit for.
Let's get into the details –
So, what is Shared Web Hosting?
One Server, Multiple Sites, They all share the same resources. This is Shared hosting in layman's terms.
So basically, it permits numerous websites sites on one server. You are only concerned about your framework and generally have no idea who or what sites you're sharing the same server to.
Like you, every client pays a kind of resource rent for the resources provided to you by hosting provider.
Resources like CPU, Ram, Disk space and bandwidth, are shared with multiple websites. Courtesy cheapandbesthosting.com, Plans are even affordable with Best Hosting Coupons and BlackFriday Deals.
Logically, You are not the only customer who is the server's 100% resources. This saves the cost also as it gets split between multiple guys. Simply put, the resources are shared, cost is also shared and this way, making it cheaper than other available options.
Shared hosting is effectively the best and affordable choice you have without compromising requirements. Go for brand for reliable uptime as most hosting providers will offer almost similar kind of feature but may not offer the service.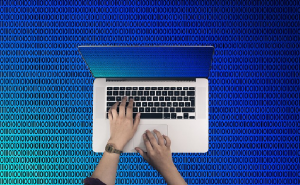 What are the Advantages of SHARED HOSTING ?-
As we read above, Shared Hosting Servers are affordable, reliable, and beginner-friendly especially for countries with low per capital income.
Let us discuss all advantages –
Least Expensive and easy to configure. Shared Hosting is managed and can be up and running quickly. Shared Hosting ranges from $.5 per month.
Brands like Bluehost, GreenGeeks, etc, have multiple options and upgrades for all levels of traffic, so you can update your hosting easily. Again, This makes Shared hosting an extraordinary choice to start with.
Cpanel Control Panel is the world's most advanced tool to manage the day to day tasks. Thankfully, Shared hosting generally comes with cPanel.
As it is centrally managed, Maintenance is free and the liability of hosting providers. They have company technicians to support you.
Hey, Are there any disadvantages too of shared hosting?-
Nothing in this world is free from disadvantages. But we will look at larger picture.
Here are few drawbacks–
We discussed that resources are shared, it may impact the loading time when there will be a traffic spike in any of the sites on the server.
There may be a Security issue with your site if it's not hosted on a reliable host. To avoid infections from malware, trust reliable brands like Bluehost, Siteground, and GreenGeeks.
It's not easy to customize as per your needs as the servers are configured for general use by everyone. No special requests are considered.
Resource Limits – Important resources like CPU, Ram, and storage are fixed and only a fixed percentage of resources can be used by your site. It may face downtime or even an upgrade notice when your server limits are exhausted.
Team cheapandbesthosting.com recommends beginners to be watchful on traffic and resource utilization and consider upgrade to options like VPS or Dedicated server as and when the blog grows.
Now, look at the alternatives too. VPS hosting always keep your website up, it has minimum downtime, you can check for VPS Windows hosting as well, it is the best in the market.
Alternatives of Shared Hosting-
Let us now discuss the important point for those where enough traffic is there and the blog is growing. In this scenario,  you should look at the following upgrade options –
Managed WordPress – It's again a shared hosting but for sites with higher traffic. It's a little costly than a basic Linux shared hosting but is fit for a particular number of traffic.
Cloud Hosting – Next level is the Cloud plan. It gives you virtual resources that are fast and more reliable. About safety, It's obvious that data on the cloud is safer.
Virtual private server – Here you get dedicated resources and Dedicated IP within the server. Again it's also shared but you get your fixed resources like 3 GB Ram, one core CPU, etc. This makes it better than shared Hosting (must for high traffic blog where budget is a constraint).
The Ultimate -Dedicated Server– Here you are the one who manages the entire server. For high traffic and professional blogs where the server and entire server resources can be utilized by you.
This is not easy to afford for everyone. But yes, This is the best.
Final Words on Shared Hosting-
If you are new to blogging or a website with low traffic – Shared hosting is the best option.
You get the best and reliable performance at the cheapest of all available ways. You need not think too much and you get online in a few dollars.
Taste the blogging on a limited budget and later on upgrade to the cloud or VPS Plans
Besides hosting, you also need tools for Keyword research and competitor's traffic analysis. For Example, tools like Semrush are great tools for blogging success. Don't worry, we have Semrush Free Pro and Guru trial where you can try and upgrade to the paid version.
What else? CDN can further enhance Shared Hosting Performance. Consider using Cloudflare.