What Are The Best Plugins For WordPress?
7 min read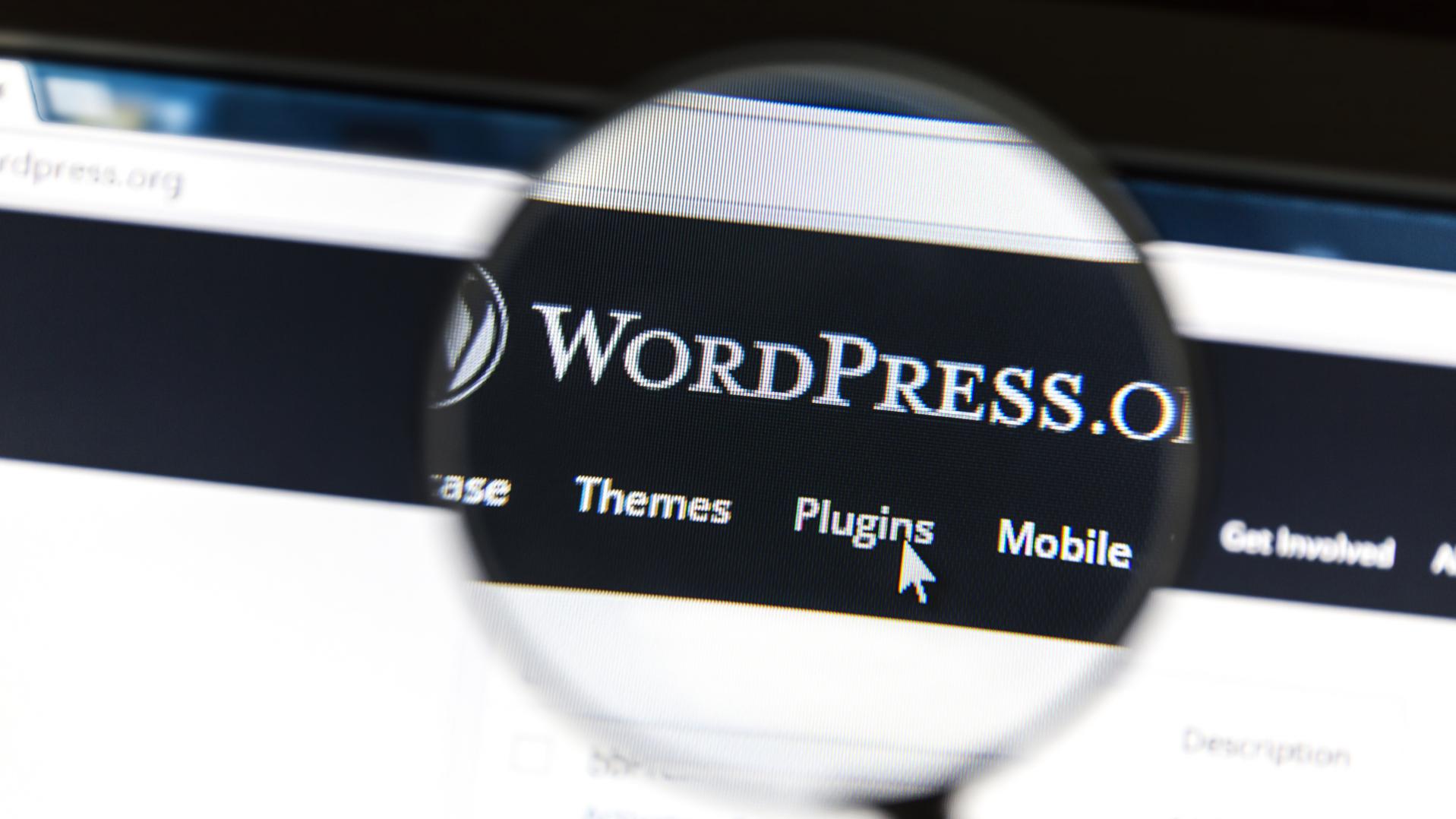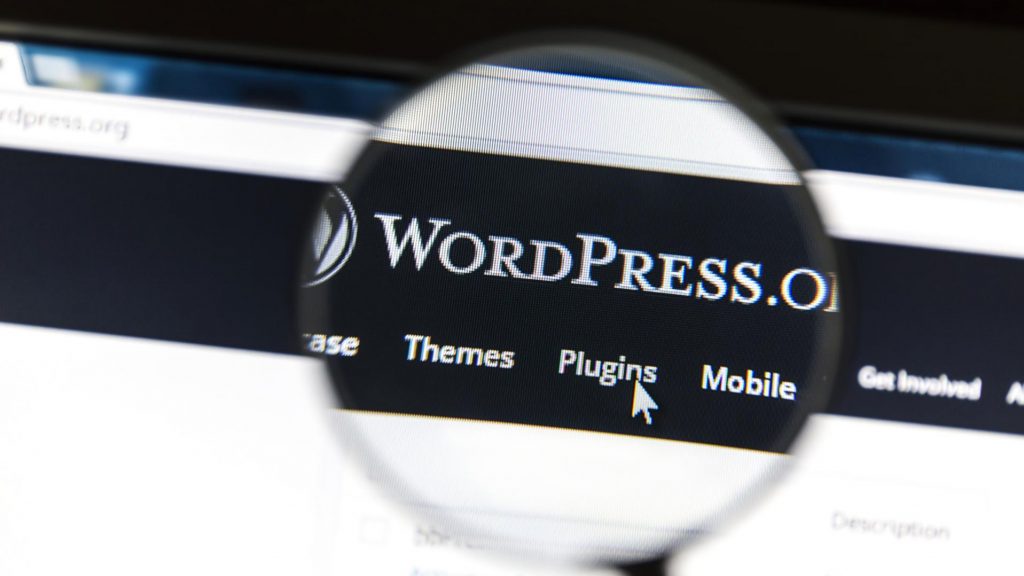 If you are planning to create a blog this article is for you. That's because you're probably using WordPress, which is an excellent CMS, but a simple WordPress installation doesn't do much. As soon as the installation work is finished you also need to install themes and plugins, which are the features that will make your blog more attractive, in addition to the content of course. Find out from now on which plugins are essential for WordPress.
What do I need to install a plugin on WordPress?
WordPress is the platform for creating blogs and also other types of websites, most used in the world. So it is very likely that if you are creating a blog, it is the tool you are currently using. But before you go any further, it is important to know a few things about WordPress.
It is nothing more than an application that is installed on the server where you have your website or blog hosted. Like any application, it demands resources from the hosting environment, such as memory, processing, database connections, processes, and for that reason installing many plugins makes WordPress heavy and slow.
Another point that you should note, is that many plugins are developed by companies and people who are not part of the WordPress community. In other words, plugins may have been created without concern for the best programming practices, causing problems such as security flaws, performance degradation and various errors
Possibly the most important aspect that should be considered before installing any plugin, is to back up your WordPress installation, especially if you already have content on the blog. This is because although it is not frequent, there are cases when installing a plugin causes problems such as inaccessibility of the blog, sometimes causing all the work done to be lost.
Finally, it is important to highlight that one should avoid installing and activating two or more plugins that perform the same function. Often this type of situation can generate conflicts since the plugins will be "fighting" to perform the same function simultaneously.
Therefore, you need to be cautious and follow some recommendations before deciding which plugins to use on WordPress.
How do I decide which plugins to install on WordPress?
The precautions you must take to choose which ones to install on WordPress, must take into account the following aspects:
Safety
The issue of security is critical, since WordPress is an open source CMS (OpenSource) and as such, anyone has access to your code. It should also be noted that many plugins are created by third parties and therefore there is no guarantee that the code used is safe. So always research about any security problems that the plugin you want to install may have;
Performance
Performance is a very important aspect, both for the visitor and for the search engines. You don't want your blog to take too long to load pages. For this reason, check if the plugin to be installed requires a lot of resources from the hosting environment;
Utility
At first you can install as many plugins as you want, but when doing so keep in mind that performance will be affected. With each installed and activated plugin, the greater the consumption of memory, processing, processes, connections to databases and thus the item above will be compromised. So, consider only plugins that are actually useful / necessary to produce a useful blog for your visitor;
Creator / maintainer
As you create content and your blog grows in volume of information, its maintenance and continuity is increasingly crucial and for this reason it is very important that the company that created and maintains the plugin is solidly constituted and gives you guarantees minimal continuity and maintenance of the plugin, as well as updates to correct errors and failures and even future improvements;
Purpose
Why are you installing a plugin? Do you really need to use it or do you just find the associated feature interesting? Don't install a plugin just because you think it's cool. The selection and adoption criteria for a plugin must be related to a specific functionality, such as improving performance or security.
What are the most important plugins for WordPress?
Naturally words like "best" and "important" are subjective, since what is better or more important, varies from person to person. More than that, consider how your blog is formatted and idealized in terms of content, appearance and functionality and thus there are plugins that can be more useful and offer better results for one blog, than for another.
Therefore, the plugins we list below have been included in this list, based on usage, as well as testimonials from many users, in addition to needs that are common to many popular blogs.
The list could receive a number of other plugins and it can change over time as new plugins appear and demonstrate that they are as good as or better than the current ones. Also depending on the proposal of the blog, the content and even the audience, other types of plugins can be useful.
Finally, install only plugins from the official WordPress website, especially for security reasons.
Let's go to some of the most important and used ones:
Jetpack
It is possibly one of the most useful and most used WordPress plugins, because it contains a number of features making it practically a package of plugins. Among the most popular features of Jetpack, there are the tools responsible for improving the security of the application, the part of statistical visitation tools, the resources for SEO optimization, the personalization of the content, interaction with various social media, among other features.
Yoast SEO
Virtually 10 out of 10 bloggers recommend Yoast SEO as the best tool to do SEO work. It is very simple and intuitive to use and can help you very effectively in optimizing content for search engines.
W3 Total Cache
Page loading performance is a very important factor for both visitors and search engines. Basically, this is the role of W3 Total Cache, which promises the use of content using a cache to make loading pages faster. It comes pre-configured and is easy and intuitive to use.
Smush
The Smush is another very useful plug -in when it comes to loading speed. This is because it is an optimizer of the images on your blog and therefore it will optimize them to make them lighter without affecting the quality and, therefore, with faster loading and a very good final result. It contains a number of resources related to the quality and weight of the blog images.
Crazy Lazy
Another plugin for working with images, however Crazy Lazy has another role. It is intended for blogs that contain many images throughout a post, causing the images to be loaded as the page is scrolled, thus achieving an increase in loading, since the images will be loaded only when they are displayed.
PB SEO Friendly Images
This plugin is designed to optimize images for search engines. Thus, PB SEO Friendly Images, among other things, helps in the correct configuration of the "Alt" and "Title" attributes of the images so that they appear in the image search results on Google, making it possible for someone to reach your article through the image. .
WordPress Popular Posts
This is actually a widget, whose role is to display popular posts on the sidebar, that is, which have greater visitation on the blog and thus encourage the visitor to click and see other blog content. The WordPress Popular Posts has a number of customization features to adjust the layout of the blog.
Google XML Sitemaps
The XML Google Sitemaps is a plugin that helps in the correct and appropriate generation of the sitemap of your blog to all search engines (Google, Bing, Yahoo and Ask.com) and not just Google, so they can properly index your blog, even custom URLs.
Contact Form 7
This is one of the most used plugins when it comes to contact form. Through Contact Form 7 you can quickly create, manage multiple forms and even customize the content of emails. The form supports sending by Ajax technology, CAPTCHA, spam filtering via Akismet.
Pretty Links
If you have to use unfriendly, long and ugly looking external links, this plugin is the solution. The Pretty Links creates more friendly links, shorter and may contain keywords, making the redirect to the actual address.
Wordfence Security
When it comes to the security of your blog, one of the most popular names is WordFence. It includes a firewall and a malware scanner. It uses constantly updated firewall rules, malware signatures and malicious IP addresses to help keep your site safe.
Social Share Bar
Like and share articles and posts on social networks is a very important resource to give visibility and reach to your content. This is what Social Share Bar helps to achieve, by creating a floating bar through which your visitor shares the desired content on the main social media.
Akismet
One of the oldest and most popular WordPress plugins, Akismet is a mandatory tool to control the use of contact and comment forms, in order to prevent the spread of spam and malicious content.
Conclusion
The installation of plugins in WordPress is a necessity, without which the popular blog creation and management CMS, does not reach its full potential. However, it is essential to know how to choose how many and which plugins are most suitable in order to build a blog that is functional, pleasant in terms of navigability and that is friendly to the search engines.