What Is AMP? The Complete Guide To Accelerated Mobile Pages
6 min read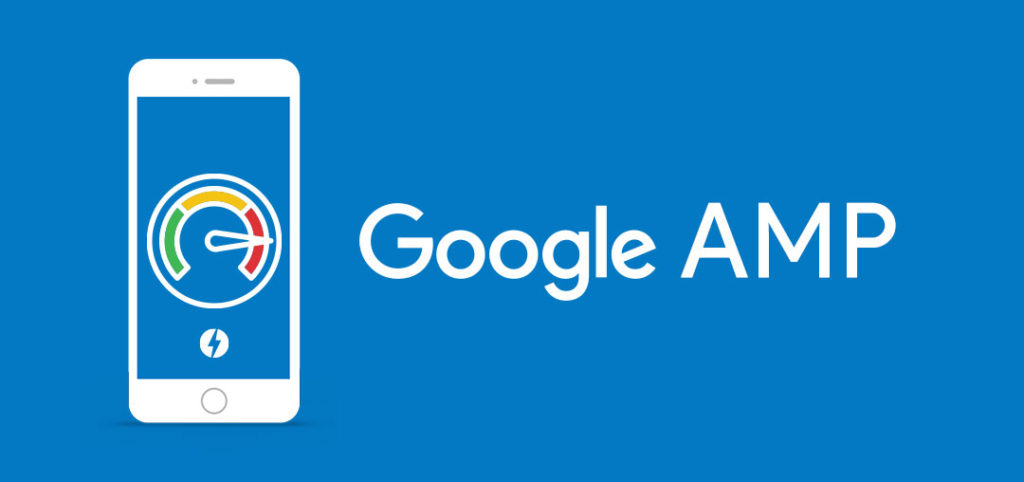 People today prefer to use a mobile device that they can carry with them anywhere as compared to desktop devices that make them sit at one place for hours-long tasks. In the present age, the organic search traffic volume, load on servers, and mobile page rankings all need a balanced momentum on portable devices as they have on desktop sites. The only question is, how? And the answer is: by making use of Google's advancements in the ranking of a mobile page, i.e., via the creation of Accelerated Mobile Pages (AMP).
If you are outsourcing your website development project to a digital marketing agency in Dubai, they will do everything for you, and you might not even have to worry about the process. However, if you are doing it yourself, you might need some help.
As we all know, artificial intelligence is embedding itself into all aspects of our daily lives. Moreover, e-commerce businesses are now happily using AI, along with Accelerated Mobile Pages, in order to provide improved mobile-friendly and great user experience.
Let's begin with some basics!
Defining Google Accelerated Mobile Pages (AMP)
It is a framework that is open-source, as is formulated by well-known Google. The idea behind the creation of accelerated mobile pages is improving the mobile web experience and making it faster, beautiful, and better.
Technically, AMP can be seen as basic version of HTML copies of webpage content that already exists. Accelerated mobile pages allow faster loading speed of websites on mobile devices as compared to the general HTML5 documents. You can serve AMP pages by a website by adding a rel=amphtml tag in their HTML.
Moreover, the indication of AMP is a small lightning bolt in grey color that is shown next to some of the search engine results. This symbol basically tells that a website loads quickly on mobile devices.
Understanding The Components of Google Accelerated Mobile Pages
AMP comprise a light form of well-known coding language and these pages having the AMP framework requires three-step configuration:
HTML
Javascript is not permitted at all. Therefore, a different form of traditional code of HTML with unique tags is utilized. Moreover, you are also required to make use of a more streamlined version of CSS.
JS
It fetches resources. Also, a basic version is used with an aim to eliminate unnecessary rendering. You can benefit from a wide library of JS components for loading content, creating animation, modifying the layout, and so on.
CDN
The content delivery network is proxy-based and is usually known as AMP Cache. It is an important component of the platform of AMP. Moreover, it works to retrieve AMP content, caching it for quick delivery.
Google Accelerated Mobile Pages (AMP) For E-commerce
In the beginning, AMP was meant for blogs, articles, and another form of static content to load them quickly. But with time, thanks to the advancements, AMP has become useful for e-commerce as well. E-commerce websites tend to run slower on mobile devices. Therefore development teams suggest adding AMP to decrease the page-response time.
Running an e-commerce website requires you to provide your customers with results within no time. The accelerated page load speed proves to be an amazing way to maximize your product visibility and also conversions.
Working Of AMP for E-Commerce
Your website has three pages where AMP can offer you maximum benefit, and these are :
Homepage
Product Category Pages
Product Pages
Homepage
When we talk about Accelerated Mobile Pages for e-commerce, we must understand that homepage is the best choice among all pages to start. If your e-commerce website's homepage loads quicker, you can enjoy maximum traffic.
Product Category Pages
After the homepage, comes the product category pages. They are like supporting players.  By adding AMP to them, you can double the benefits. Product category pages that are powered by AMP have higher chances of ranking in top search results as their speed is faster.
Product Pages
When added to product pages, AMP focuses on loading page elements such as product pictures and descriptions. AMP smoothly recognizes these elements, and it prefers to deliver them first.
You can implement Accelerated Google Pages in your product pages by making use of several components such as amp-access, amp-selector, amp-bind, amp-carousel, etc.
Enabling Google AMP on E-commerce Website
For adding Google AMP to your e-commerce store, you will need these elements:
How To Add AMP to the Homepage?
Homepage, being the base of everything, records more traffic than your other website pages. So you must make sure that the journey of your buyer through the homepage is smooth. You can do it by simplifying your homepage layout and avoid putting static content.
You can add an amp-carousel on your website's homepage that enables you to showcase a range of images along an axis, a horizontal one. You have to use type=" carousel" for displaying a line of images like a continuous strip.
How To Add AMP To The Product Pages?
The product pages hold reviews, pictures, descriptions, and product prices. You can make use of the amp-selector for making users select from a range of options that can be image or text.
Moreover, amp-bind can be used for updating the product prices depending on the color selected. In order to allow your users to share product links, you can use the amp-social-share.
Why Use AMP For Your E-Commerce Store? – Quick Overview Of The Advantages
Improved Conversions Via Faster And User-Friendly Experience
If you add AMP to your store, it will increase the page load speed that allows your buyers to see your products instantly. You can also link your most-used search engines such as Bing, Google, and platforms like Twitter and Pinterest to the AMP page so as to allow your users to discover your e-commerce store no matter whatever platform they are using.
Control And Flexibility
Even if your choice is Accelerated Mobile Pages, you still have the option to use CSS for styling and customizing, dynamic data for fetching fresh data whenever needed, and also A/B testing for experimenting and establishing an amazing buyer experience.
Maximizes Sales And Improved Order Value
Using AMP can allow your e-commerce store to perform exceptionally well. Therefore, you will enjoy a greater number of returning customers. Simply to say, no matter if your e-commerce business is big or small, AMP can assist you a lot in making sales.
Disadvantages Of AMP For Ecommerce
Difficult To Implement
The biggest shortcoming of implementing AMP in e-commerce stores is that it requires an expert developer for e-commerce; however, if you have a WordPress website, congratulations! You can do it on your own just by adding AMP to your website.
No Guarantee For High Rankings
If you are using AMP for your e-commerce stores, you must understand this truth that there is no guarantee that you will achieve a good ranking in Google search results. Along with good site speed, Google also focuses on some other factors when ranking websites higher. These may vary from one factor to another. It includes the quality of your content, your domain authority and the overall structure of your website. Search Engine Optimization is one of the major factors which can help you in improving your ranking.
Author's Bio Data
Rout Lita is a professional digital content creator, SEO and editor having years of experience working for many different industries and recently working in the digital marketing agency in Dubai at Digital Express Agency. In her free time, she loves to watch movies, read books, and play console games.