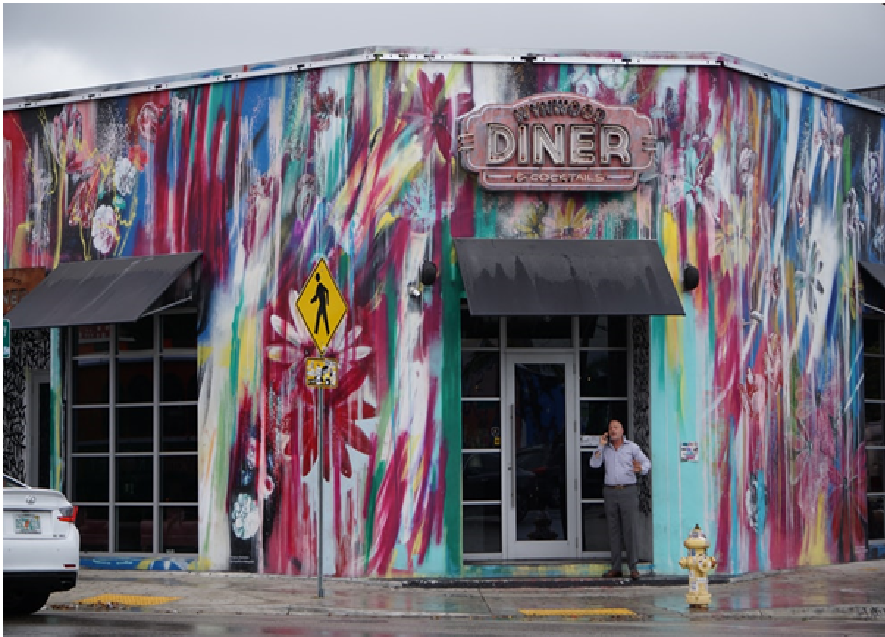 Social distancing may have put dining and entertainment to a virtual standstill. But it hasn't abandoned the spirit of dining in the terrace and lawns. Grab a seat in the terrace or book a table in the courtyard to experience the taste and flavour of a sit-out dinner.
Outdoor dining is picking up in a major way post-pandemic. The joy of eating in fresh air after months of dining in closed walls is out-of-the-world. The white tablecloths and bone china are now back into the limelight. The great eats and great value are back in full swing. Masks, sanitizer is an off-beat inclusion in the dining ambience, but the fun, flavour and freshness are intact. There is no shortage of fantastic food in Miami. Let us scout the five safest outdoor dining spots in Miami worth booking the table at.
1.  Jaguar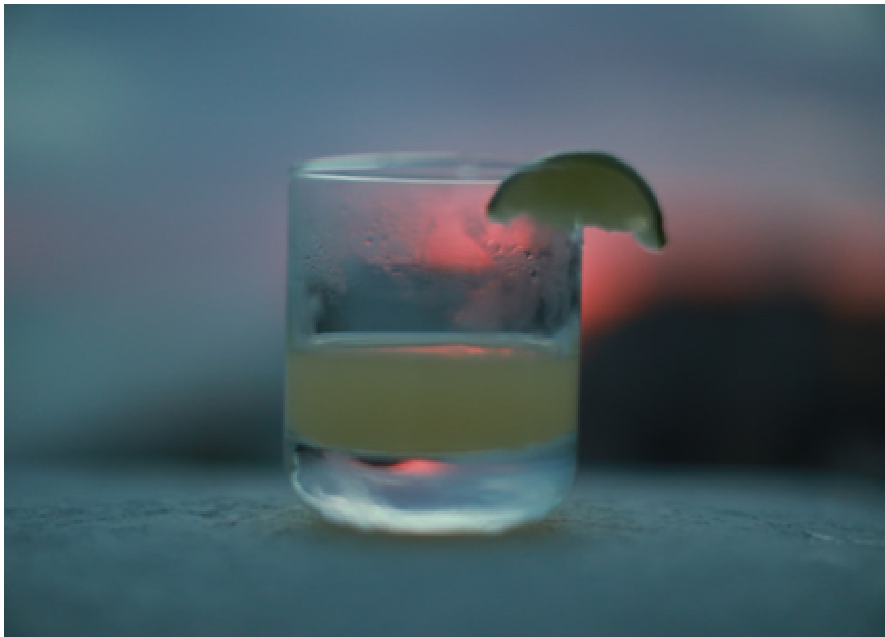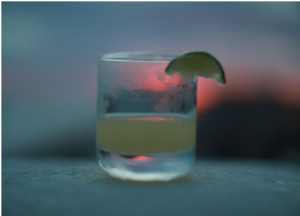 It takes inspiration from the South American cultures of the Maya and Aztec. Jaguar restaurant in the heart of Coconut Grove is a treat for the Latin American taste buds. Open for outdoor dining and home delivery, the Jaguar terrace is a well-appointed place. It has happy hours after-work, ladies' night, Sunday brunch, dine-and-date ambience.
Oscar del Rivero will ring a bell in the ears of the frequent visitor. He is Jaguar's chef who also has a role in revamping the place into a mini-jungle. The patio has lush foliage serving as a perfect backdrop to cocktails and food.
The Best Brunch in Miami, Jaguar's "Hora Jaguar" is when the diner can pair the Latin American cuisine with $4 beers, $5 for wine and delicious bar bites for $5 per piece. Get Sangria full-pitchers at half the price during happy hours. Make the most of Taco Tuesdays at $15 from 3 pm until midnight and margaritas at 50% off.
Address: 3067, Grand Ave., Coconut Grove
Dial: 305-444-021
2.  Vista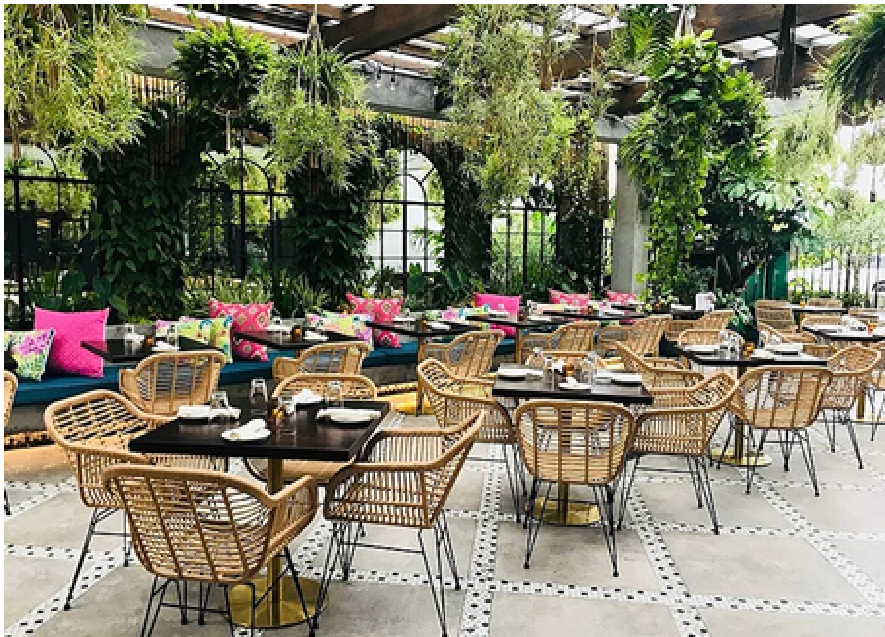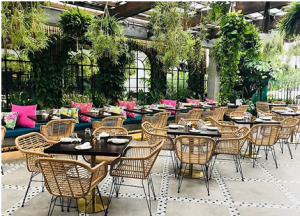 Vista is a two-story Italian restaurant at Upper Buena Vista run by the husband-and-wife duo Roberto Bearzi and Fiorella Blanco. Named after the complex, Vista has an extensive spread-out with Poblano Pesto Gnocchi, Vista Burger, Salmon a la Plancha, Tiramisu, Gin n Tonic, etc.
Vista restaurant, by its very name, means "view" and replicates the goal of the owners to familiarize Miami to Spanish and Italian flavours. Apart from the large outdoor and indoor dining areas, Vista has the first rooftop bar offering a full-bodied range of cocktails and live music. Book it for daytime activities or private functions. Around 160 guests can happily adjust at the Vista.
When at UVB, you can also explore the retail, dining and entertainment zone. In the 60,000 sq ft UVB complex, there are four more restaurants, including Café Crème, Kraken Lab, and Amazonica to feast your eyes and your appetite.
Address: 5020 NE Second Ave.
Dial: 305-405-7547
3.  Phuc Yea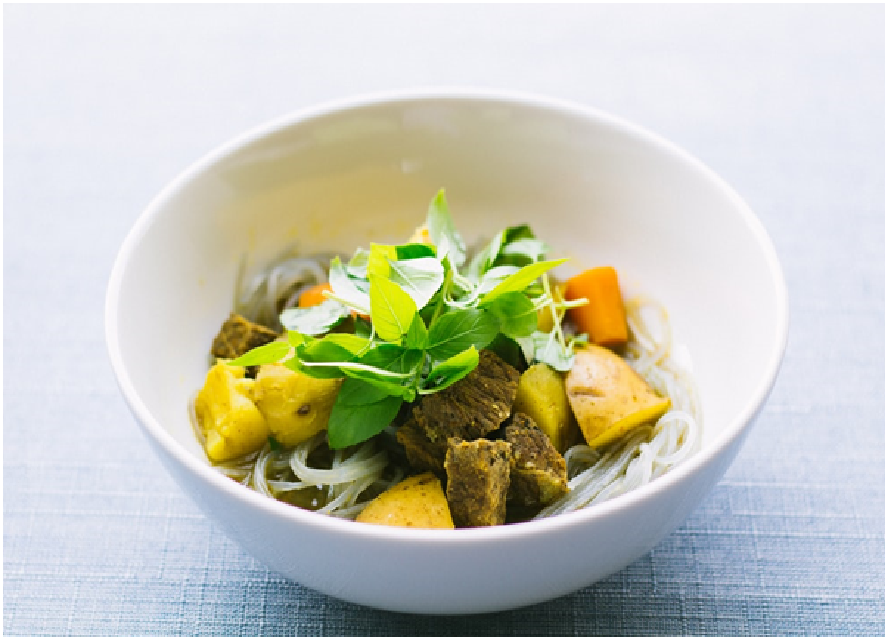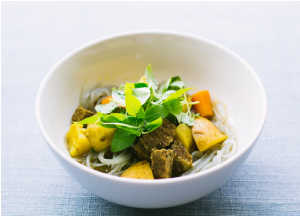 "Phuc" means prosperity and positivity. It is the essence of Phuc Yea, a pop-up concept in outdoor dining that opened in 2011 in Miami city. The brainchild of Ani Meinhold and Cesar Zapata, Phuc Yea takes the diner to the best Vietnamese cuisine and varied cooking styles.
A lush lobby lounge, a 15' raw bar at the entrance, private dining zones and the Lantern garden are some of the Art Deco highlights of this eatery. Get a first-time experience of street art and modern sleekness at Phuc Yea as you sit down to explore Cesar's version of Viet-Cajun gastronomy.
Sample the jacuzzi of Vietnamese noodles and broth, crispy imperial spring rolls, Edamame Hummus with rice crackers or a 32-ounce pork shank Hủ Tiếu Pho.
Address: 7100 Biscayne Boulevard
Dial: 305-602-3710
4.  Bakan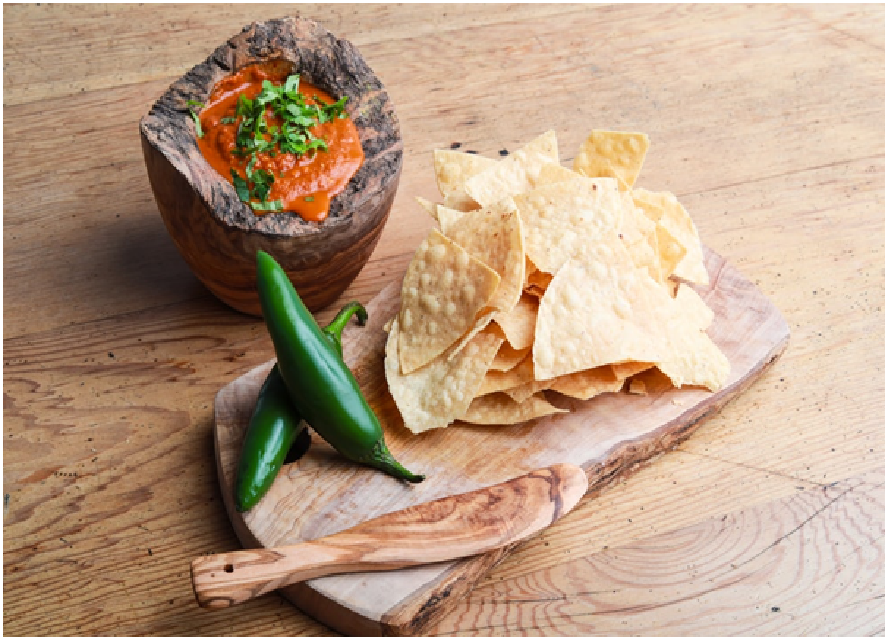 The 6,000 square-foot indoor and outdoor restaurant-bar Bakan (it means tortilla in Mexican region) instantly transports the diners to a slice of Mexico. The earthy, modern space, the cacti-lined outdoor bar, a terrace with inverted wood canopies, along with hanging garden fixtures is a true Mexican experience.
The open-air kitchen lets the guests drool over the Mexican tortillas and freshly prepared 500 tequilas. Then there is a large selection of mezcals, salsas, fish, meats and seafood cooked atop the wood fire grill. Chic yet minimalist, Bakan offers authentic Mexican fare to food-lovers and enthusiasts.
Address: 2801 Northwest 2nd Avenue
Dial: 305-396-7000
5.  Astra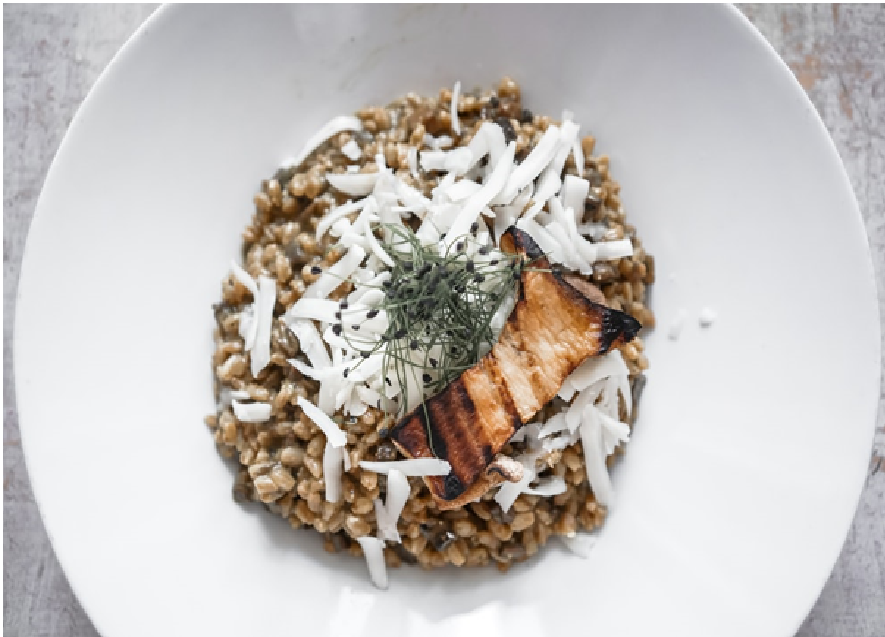 Watch spectacular sunsets on "Astra", a rooftop restaurant and lounge. Greek-inspired Mediterranean cuisine and finest cocktails and wines await food lovers at Astra. Laze on sofas and enjoy the sound of music with performing international DJs and live bands.
Astra is the place to be for scenic corporate events and much more. Sunday brunch is a miss-not and the open-air terrace Sky Garden has richly planted olive and lemon citrus trees working in harmony with plenty of light.
Address: 2121 NW 2nd Avenue
Dial: 305-573-5786
Conclusion
The global pandemic may have hit Miami's F&B business hard. Dining out with family and friends may have taken a backseat but the people living in Miami are more than eager and willing to eat in restaurants following social distancing rules. Restaurants with outdoor seating are gaining preference.
So, put the quarantine experience behind and start visiting the restaurants with rooftop views or jungle-themed terraces. Sip a cocktail, share a meal and raise a toast to a good life and new hope.