Significance Of Link Building In SEO
5 min read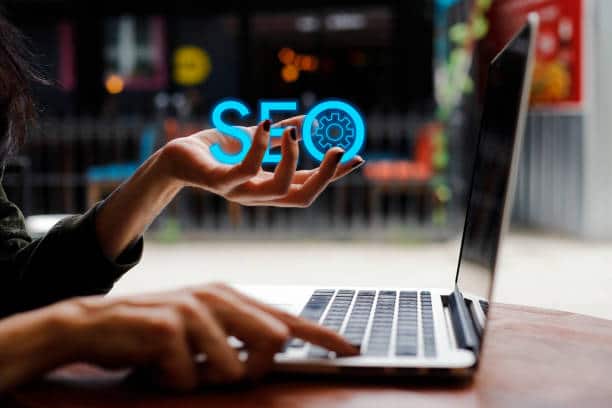 Are you looking for a Professional SEO Expert who can help you with your Website ranking and performance? SEO is an integral part of marketing in today's digital world.
Hire a SEO Expert in India and boost your Website DA score.
Regarding search engine optimization (SEO) and link building, the value of creating quality links has never been greater. To compete for online exposure and links to your Website, it is vital to grasp the significance of backlinks as part of a high-quality SEO strategy.
We have put up this blog to assist you in learning about link building and how it may benefit your company, whether you are just starting or have been creating backlinks for a long time. Link insertion detail
Improve search rankings
Business Experts know the Significance of Link building in SEO very well. If you don't build links, you miss out on more than half of what Google considers when it ranks your site. Links are vital to Google, and without them, no matter how wonderful the content on your web pages is, it will be almost hard to rank your site. To outrank your competition, you must have a greater number of backlinks from other authoritative sites.
Discover New Web Pages
As an aspect of search engine optimization (SEO), link building is important because it helps search engines find new sites and identify which pages should be ranked higher.
"In general, webmasters may increase the rank of their sites by establishing high-quality sites that consumers would want to use and share."
As a result, while implementing link-building tactics, you should concentrate on gaining links from people who want to promote your information rather than merely establishing links for SEO.
One of the essential ranking criteria for Google is link building, which is closely followed by:
On-page SEO and content optimization
Mobile-friendliness
Trust and authority of the Website
User experience elements
Site loading speed
SEO Expert in India is available at budget-friendly prices. You can hire them for Link building.
Backlinks will get you an increase in web traffic
Linking in SEO is essential. Obtaining backlinks to your website from other domains is known as link building. When determining what constitutes a high-quality link, search engines look at the internal connections inside your website and the external links between other domains.
A link pointing to your website tells Google that your website is an authoritative source on the topic and thus deserving of mention. Google favours websites with a large number of backlinks. Link juice is a term used often by SEOs.
Improved relationships within your niche
You might know the Importance of link-building and how effective it is. In addition to generating relevant links, following Google's advice and concentrating on constructing links inside your industrial speciality will make you more intimately linked with authoritative individuals in your field. This might lead to additional collaborations, as well.
Increases Brand Exposure
The significance of Link building in SEO allows you to learn about branding. When done correctly, link-building may aid in developing your brand and establishing your authority in your field. Creating high-quality content and inviting others to contribute is a great way to keep your brand at the forefront of your industry. To build a strong brand, show off your company's expertise.
Build relationships
An effective link-building strategy frequently involves reaching out to relevant websites and blogs to promote an article or an eye-catching infographic you've made. Even while the primary purpose of outreach is to get a connection, it may also assist your company in creating long-term relationships with significant industry players. These connections may aid in the development of your personal and professional brand, network, and level of authority. Connecting with people and building trust in your sector is valuable regardless of whether you are a site owner or a major influencer.
Contact us for result-driven SEO services!
Content optimization
Your site boosts traffic if your content is captivating, high-quality, and distinctive. Promote your content with email marketing and social media to help consumers discover it easier.
Site loading speed
Linking in SEO is key to improving your DA score. One of the most important aspects of your Website's overall performance and user experience is its loading speed. It gives you an overview of how long it takes for pages on your site to load, impacting everything from search engine rankings to conversion rates. The advantages of having a fast website load time for SEO are immeasurable.
A continuous source of referral traffic
When a high-traffic site links to yours, you get "link juice," but you may also see an increase in visitors. There's a good probability the traffic from such sites is related to yours if you link to them. In many cases, a small, highly engaged audience from a relevant blog might be more effective than a bigger, more broad audience.
Leaders to higher SEO Scores
If you are aware of SEO and website ranking, you must know the Importance of link building. Given that Google's algorithm is continually developing, links remain a significant component in how search engines rank websites for certain keywords. Since links signal to Google that your Website is a reputable resource, link building is the most significant SEO practice. As a result, sites with more backlinks tend to perform better in searches.
Lower bounce rate
Google defines a bounce rate as "The number of single-page sessions". How many users came to your site and then walked away without browsing around the rest of it? Backlinking assures you lower bounce rates.
Conclusion
We hope this article inspired you to start or strengthen your backlinking strategy.
Finally, avoid purchasing links if you want to succeed with link building. You won't even know whether the links you purchase will work – and they can even work against you.
Instead, seek high-authority website referrals, which will take more time. Boost your content marketing (and make it great) and link development plan across all media.
About Author