MiniTool ShadowMaker 3.2 Free Version Review
3 min read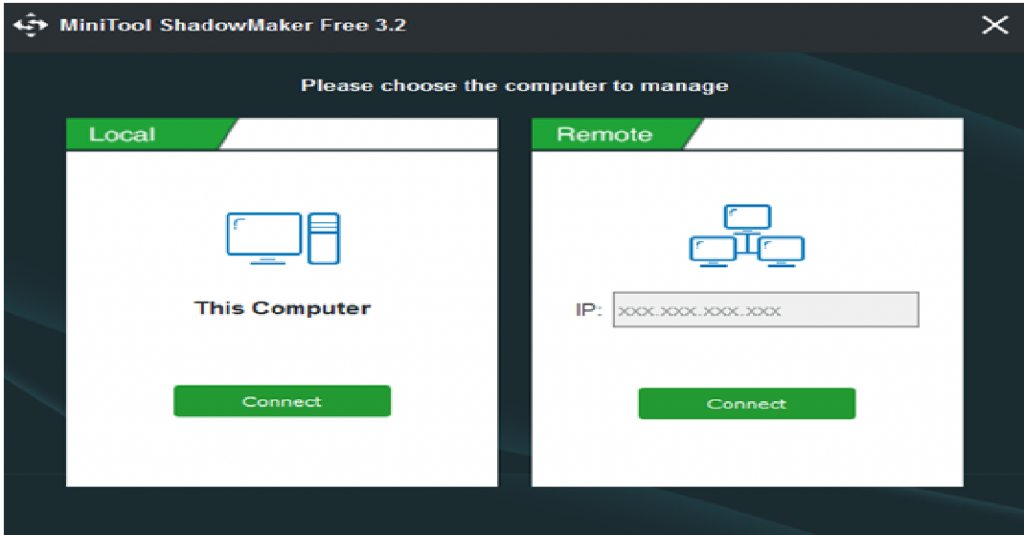 It is imperative that one performs regular backup of their data if he happens to fall victim to potential hackers in this big scary world we live in!
Unfortunately. Many of us can be rather complicated figuring out this whole process and it would make sense to utilise a free and easy tool to do the job. In this post, I check out MiniTool ShadowMaker Free, which is a handy piece of tool that backs up OS, individual files and folders, disks and partitions to storage devices (HDD, SSD, external drive like USB, network drive). It can be the best free backup tool for file protection with two methods – backup and sync; both support auto backup. What sets this product supports email notifications with email address configure after backup. You are able to restore important data once a disaster occurs after install this PC backup tool for Windows.
Time to check out this tool and especially its review shown below:
Tech Specifications
Compatible with all editions of Windows OS (XP/Vista/7/8/8.1/10)
Supported File Systems: exFAT, Fat16, Fat32, NTFS and Ext2/3/4
Supported Storage drive: HDD, SSD, USB External Disks, Hardware RAID, NAS and Home File Server
Features:
It is able to back up individual files, folders, system and hard drives quickly.
File sync is a good feature for free backup, synchronizing files to other locations to keep data safe.
Restore system to previous state from an external drive by using a backup free & safely when there is a need.
Create bootable media (CD/DVD disc, USB flash drive or USB hard drive) to restore OS to previous state.
Create incremental backups, retain the latest backup version and manage the disk space by deleting previous backup images.
Set backup on a regular basis so as to create automatic file backup with the best backup software.
Test Run
We download and launch the MiniTool ShadowMaker latest version  in quick succession. The file size is relatively small, about 80 MB. The home page shows that choose the computer to manage. If it is a Remote computer you operated, you'll have to enter that computer's IP address.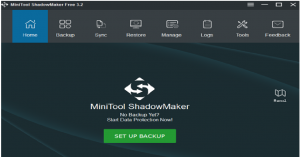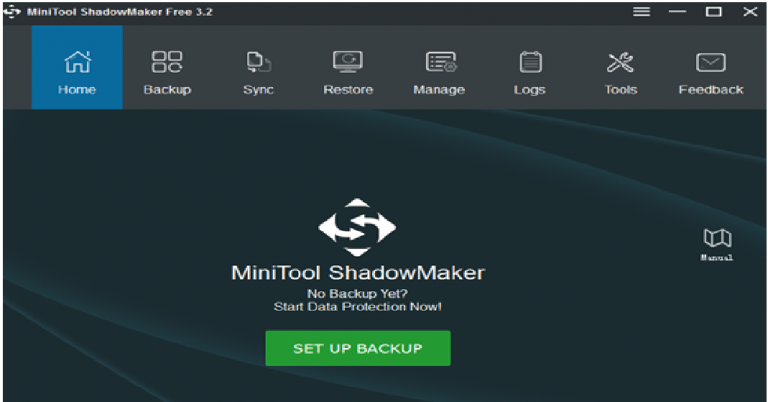 On the home page, it doesn't look overly complex or difficult to figure out.  And it shows you to 'Set Up Backup' – well that's easy! Other options laid out in the top row including  Backup, Sync, Restore, Manage, Logs, Tools and Feedback. We are also presented with a small icon in the upper right corner that when clicked, pops up a comprehensive guide on using the product which we found very helpful. Let's go ahead and click Set up Backup.
The next page shows the information of  'Source' and 'Destination' drive. To select the destination have two types including Disk & Partitions and Folders&files, simple click on the box and navigate to where you want to store your backup.  We can Schedule how often we want our backups, we can toggle this 'On' and 'Off'. We choose to perform the backups on a  weekly  or monthly basis to start at 10pm and on a certain day of the month.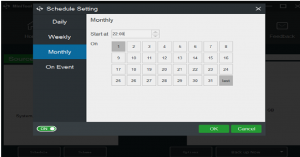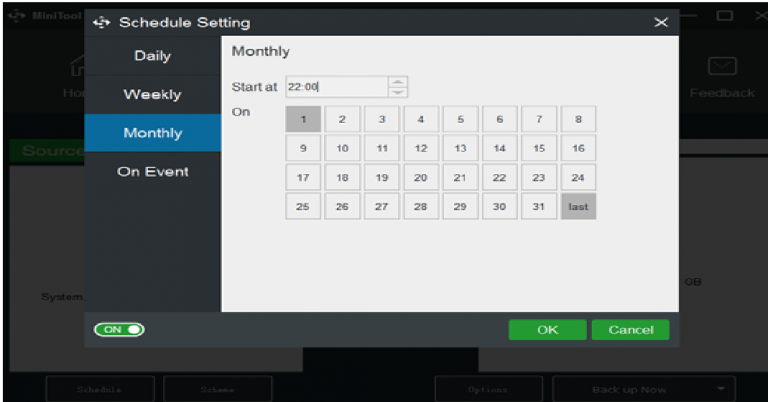 For the Backup Scheme, on the Free version it are allowed only Incremental backups with the 3 latest versions retained on the backup image file.
The Options section gives you the opportunity to configure the Drive Image i.e. Image Creation Mode, File Size, Compression, Email and so on. We particularly liked that we can amend the maximum file size for the image and configure the computer to shut down after the backup. Furthermore, we can also set a password for the backup if you want to prevent anyone else from accessing it.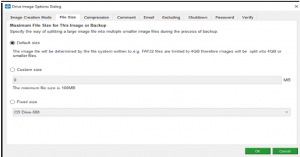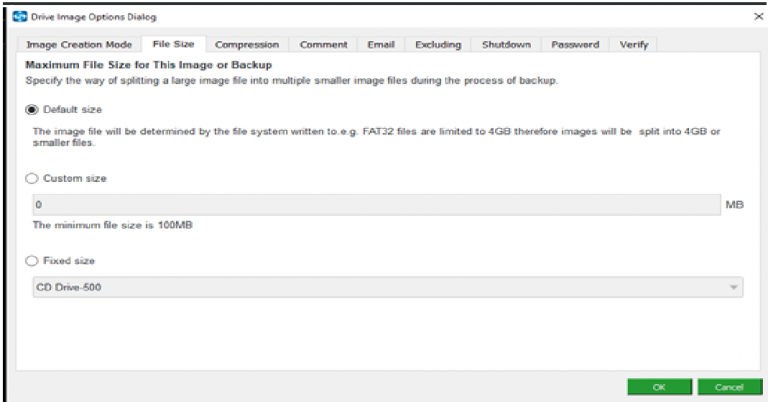 Next, we select the Destination Folder and then select Back up! The backup process will take some time dependent on the size of the data requiring to be backed up.
What's new features in Version 3.2? (View full upgrade history)
German & Japanese added.
Improve Email Notification.
Bug fix for synchronizing large folders.
Allow adding backups from Shared folder in MiniTool ShadowMaker Bootable Edition.
Support
We are again highly impressed with MiniTool's focus on providing as much support as possible for their users. There is an indepth and highly detailed user manual of the product that provides step by step articles (with images). If you like it, you can download the Free version of this tool from here.