Interesting Facts Should Know Before Ordering Promotional Products In Leeds
4 min read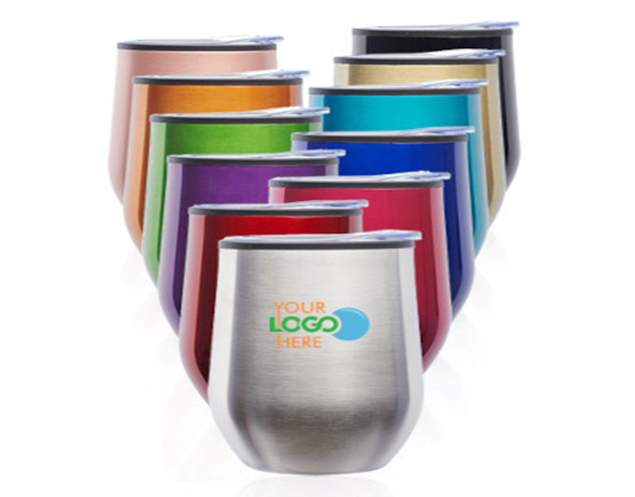 Promotional items are products made to promote a business as part of a marketing plan. There are various kinds of items that make wonderful promotional items including t-shirts, pens, water bottles, bags, and rulers. Additionally, there are various reasons and occasions on when you can give out promotional items.
One moment to give out promotional items is when launching a new product on the market. Getting promotional items requires getting a printing partner to make items of your choice with your business logo and other information. Before you order promotional items for your business, here are some interesting facts you should know.
Earliest promotional gifts
George Washington gave out the first promotional items during his presidential campaigns in 1789. The printed commemorative buttons helped him win the hearts of the people to win the race. So, you can pick inspiration from this former statesman to order your promotional items. Fortunately, you don't have to use commemorative buttons too or use them during a presidential campaign. A reputable printing partner will give you various options to select the right items for your needs. And, you can use the branded items for various purposes to match your marketing needs.
The first documented use of promotional items was recorded in 1886. This was after a newspaperman and a shoe store owner developed the idea. These two started using ta printing press that had been lying idle. So, they started using the press to print marketing messages on bags. So, with every purchase of shoes in the store, the shopper was given a complimentary branded bag.
Popular promotional gifts
Promotional items come in various options. However, selecting the best for your requirements is very important. This allows using the right goods to give you good value for your money. Some of the popular promotional gifts loved by the corporate class include printed pens and bags. Apart from grabbing attention, the right promotional items spread awareness about your brand. The rule of thumb is to choose promotional goods that match your potential market.
Another consideration to keep in mind before you browse a Leeds promotional products store is the practicality of the items. It is very important to ensure that recipients have practical use of your promotional items beyond your marketing needs. So, apart from spreading the word about your brand, the item will create an emotional attachment to whoever receives them anytime they use the items. Customers and potential clients will appreciate
People hoard promotional items
Recipients of promotional items usually keep them for about 7 months. However, this varies according to the item you offer them. Promotional items are cheap but make an immediate impact before it becomes boring. Promotional items such as printed tote bags, rulers, or pens have a useful life of more than 6 months. Adding impressions of your brand message and logo means the item will make a significant impact on your marketing plan.
Important statistics about promotional items
Market statistics revealed that about 89 percent of consumers remember the name of the company that gave them a promotional item. This is good news compared to other forms of marketing such as commercial ads and audiovisual ads. Of the people who watch commercial ads on TV, only about 7 percent are likely to remember the company behind the ad. Amazingly, adding promotional items in the mix significantly improved the effectiveness of regular ads by about 44 percent.
Popular niches where use promotional items are popular
Branded items are most popular in industries including healthcare, education, construction, finance, and not-for-profit. So, if you're doing business in any of these industries, it high time you ordered your promotional items. Keep in mind that every business regardless of industry needs to harness the power of promotional items. The branded goods create an emotional attachment with customers and potential customers through their regular use.
Branded items are part and parcel of the service industry. Consumers in these industries are less likely to evaluate the relative value of your brand offerings. The customers develop an interest in the relationship the promotional item fosters with them. So, you have to partner with a reputable company that offers quality branded items that enhance the relationship between brands and the client base.
Promotional items are great for CSR
Customers love supporting brands that give back to society. Fortunately, you can use promotional items as part of your Corporate Social Responsibility (CSR). Giving out branded items such as t-shirts and bags during a social cause inspires people to pay you back by supporting your brand. Consumers feel obliged to pay back a brand that contributes to tackling the societal problems.
Wrapping up
After knowing some of the interesting facts about promotional items, now it is time to order yours. Getting the right items requires finding a credible supplier in Leeds and selecting the most appropriate items to match your target customers.