Landscaping Done Right In Sacramento CA
4 min read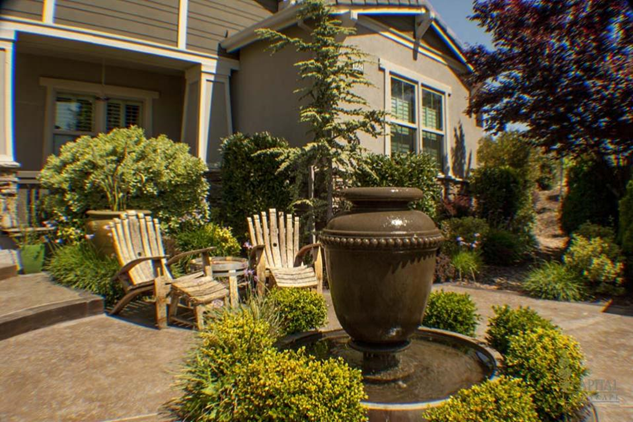 Landscape designs require thorough planning and execution on the basis of existing homes of customers. Proper planning at multiple levels requires landscaping experts to visit the property. Fortunately, the residents of Sacramento have a number of options at their disposal. Putting up beautiful landscapes or renovating existing ones helps add value to an existing property.
Remodeling Ideas
Residents of Sacramento should get in touch with a professional landscaping company to look at the best beautification options for their homes. Landscaping in Sacramento CA consists of ideas to correctly remove overgrown plants. This would also include the addition of new features such as paver stones and walkways to make the outdoors attractive to walk into. While some landscapes will be more suitable for the front, others will be better for the homes' rear areas.
Drought Resistant Landscapes
Rainfall can be quite irregular in Sacramento in some areas. Therefore, it is best to pay attention to incorporate drought resistant portions in a landscape. For instance, paver stones are not only resistant to droughts but they also look good. Certain drought-tolerant varieties of grass are also available in the market. However, if such varieties are not available, the landscaping experts can always decrease the amount of grass available.
Use of the following materials would also be helpful in getting healthy vegetation during droughts:
More Water-efficient Plants
Addition of compost or other organic matter to soil after testing it
Using wood mulch and decorative rocks
The following types of stones make garden landscapes really attractive around homes:
Raised Garden Beds
Water Features
Patios and other outdoor spaces
Pathways
Swimming Pool Areas
Wall Claddings
Installing Water Features
Based on the amount of water available throughout the year, individuals can speak to their landscaping experts for installing these water features:
Clay Pot Fountains
Ceramic Fountains
Stone Fountains
Inexpensive DIY Fountains
California's native plants that can be included in the landscape are Island Alumroot, Point Reyes Meadowfoam, Bush Anemone, and Woolly Blue Curls. Both living and non living elements can be a part of the landscape, and the non-living parts are together known as hardscape. Heavy items such as stones, paving, wood, and gravel is used to make landscapes within low costs. Hardscaping can be accentuated with the help of simple and cascading waterfalls.
Top Landscaping Tasks
The most common tasks undertaken across landscapes include:
Total Overhaul – Those who want their outdoor spaces to be completely transformed
Small Upgrades – Those who need small changes to their already-beautiful landscapes
Build and Landscape Designs – Meant for those looking for a new deck or BBQ
Choose experienced professionals for the above landscaping tasks will give the following benefits:
Making the yard a functional space
Increasing the home's value
Feeling of freshness around home with a more breathable space
Using the outdoor kitchen's ambience for parties
Unless an indoor or outdoor landscape is well lit, shrubs and the gorgeous trees will not look good here. Several lighting options such as tall lamps on porches and lights for palm trees are available for illumination. This should be part of the remodeling ideas to be finalized by the Sacramento landscaping company. To check other options for landscapes, customer should go through company websites and also ask questions.
Earlier Landscaping Projects
Customers can assure themselves of the landscape jobs being done properly by taking a look at the company's previous landscaping projects. It may even be possible to personally visit the earlier landscaping sites. Testimonials from other clients and friends will further help increase reliability and trust.
Being Listed Online
Very little has to be to be done to find suitable landscapes these days. Searching for them has become simpler since the advent of the Internet. Not only the different designs, but also suitable quotes can be requested online. An overall look and feel of the website is helpful to understand the kind of work being done by a company. All reputed landscaping companies in Sacramento have their own websites these days.
Custom Landscapes as Options
Individuals may take a look at custom landscape design for specific designs at their homes. All products do not fit into the same space, and custom landscape allows the experts to choose specific shapes of stones. Landscapes take some time to look beautiful; do not expect them to bloom from day 1. Some of the possible custom installations are:
Fire Pits
Outdoor Kitchens
Koi Ponds
Get Affordable Prices
Look for reputed companies which can get landscaping tasks done at affordable prices. The type of available rates can be understood by visiting a number of landscaping company websites. Discounted offers are often visible on company websites from time to time. This is where getting a 'free quote' can prove to be very helpful in predicting an estimated cost.