How to Show and Recover Hidden Files in USB or SD Card
3 min read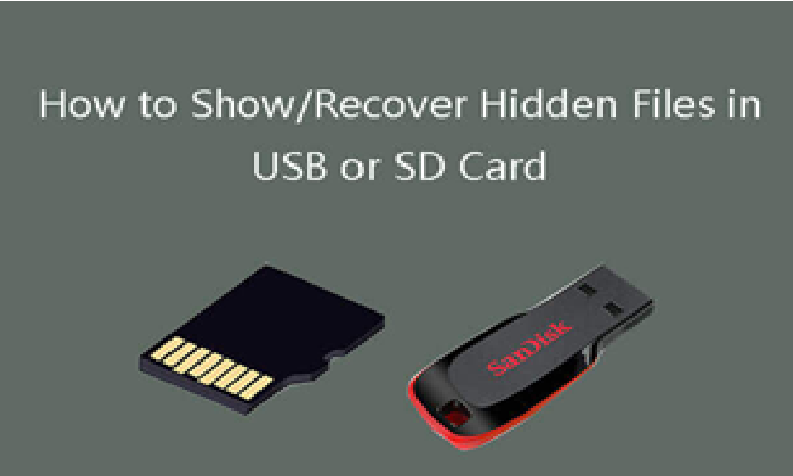 Nowadays, more and more people choose to store their personal information on USB drives, memory cardsand other external hard disksbecause of the convenience to record and portability. However, files may get missing for some reasons, even though you didn't format the disk or remove them.
Why do files in USB drive or memory card get hidden?
Data in external storage device may be hidden on account of many reasons. Some common causes for data hidden are displayed as follows.
1. Virus Attack: When USB drive or memory card is infected by virus through data transmission with computer, something bad can happen on the storage device, such as files hidden or read-only, even files deletion or corruption.
System Upgrade: Sometimes, you may find files would be lost or invisible after upgrading system on pc.
Human error: The files may get hidden by human error, but you didn't notice it.
In the following sections, I am going to display how to show and recover hidden files in USB or SD card on Windows.
Show Hidden Files in USB or SD Card – 3Methods
3 methods to help you show hidden files in USB or SD card will be demonstrated. Also, these solutions can be applied to other external storage devices, including pen drive, memory card and external hard drive.
Solution 1: Use Control Panel
To show hidden files from external storage devices Control Panel, you may follow these steps:
1. Typecontrol panelin Windows search box and hit Enter.
Click Appearance and Personalization in control panel window.
Choose File Explorer Options, then, select Show hidden files and foldersanddrives under View tab.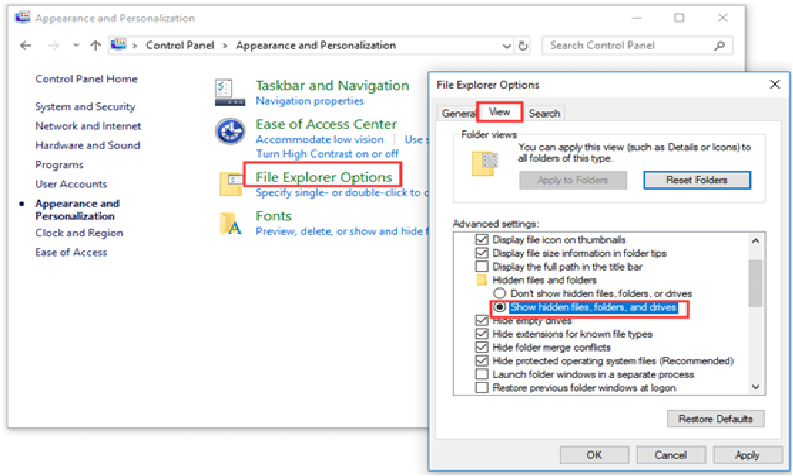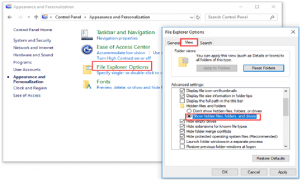 Click Apply to save the changes.
Solution 2: Show Hidden Files with CMD
1. Connect USB drive or SD card to your computer.
2. Press Windows + R. Input cmd to run Command Prompt.
3. Type this command attrib -h -r -s /s /d E:\*.* and then, hit Enter.
Solution 3: Use File Explorer
You can also try using File Explorer to unhide data from USB drive or SD card in this way:
1. In File Explorer,click View.
Tick the Hidden items checkbox to check if you can see the hidden files in USB, SD card orpen drive.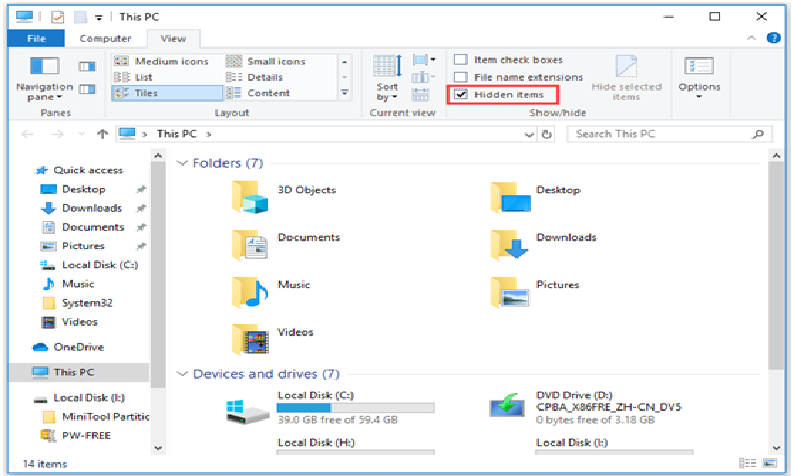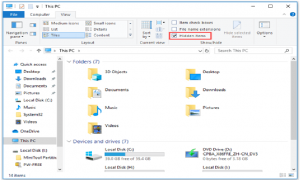 How to Recover Hidden Files from USB or SD Card on Windows
MiniTool Power Data Recovery, a free and clean data recovery program, will enable you to recover data from local hard drive, external storage devices. With it, you can restore data lost due to deletion, virus invasion, disk formatting, system crash as well as being hidden.
Here is a brief guide to recover hidden files from USB or SD card by making use of this software. Please follow it to accomplish the task:
Step1:Connect the USB or SD card with Computer. Launch this application to enter its main interface.
Step 2:Choose Removable Disk Driverecovery module to scan the USB or SD card by clicking Scan button.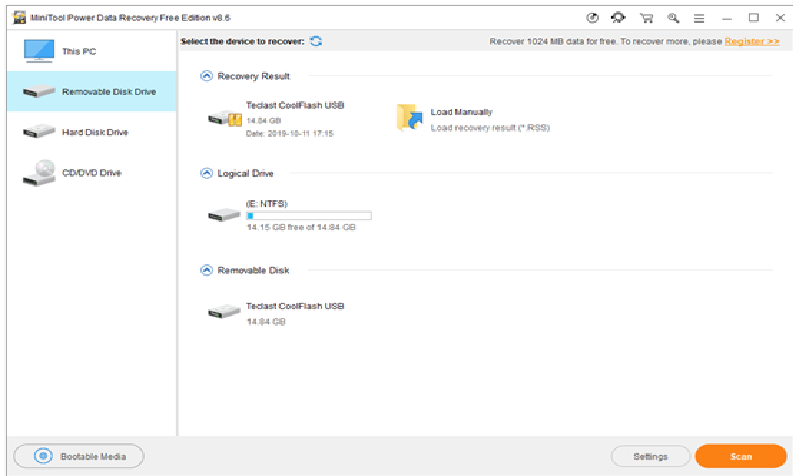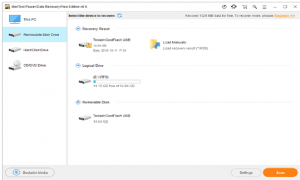 Step 3:After the scan process ends, you can view the results listed by path to select the hidden files you need. Then, click Save to specify a location to store the recovered files.In this way, you are able to recover hidden files and folders successfully from USB or SD card.
Pay attention: you'd better not save the recovered files to the original path to avoid data overwritten.
How to Fix USB or SD Card Files Not Showing on PC
When you connect USB or SD card to computer and find it's empty in it, don't worry.You may try the following methods to fix the problem of USB or SD card files not showing up.
Fix 1. Unhide files in USB or SD card with the methods mentioned above.
Fix 2. Scan and remove virus from USB or SD card.
Fix 3. Unlock the USB or SD card.
Fix 4. Repair USB or SD card errors with CMD using the commandchkdsk *: /f /r.
Final Words
We have provided 3 methods to show and recover hidden files in USB or SD card. If you are being puzzled by this problem, just choose a suitable one to have a try on basis of your situation.
In addition, you can use MiniTool Power Data Recoveryto enable you to have more options to solve hidden files in USB or SD card. You are welcome to share good idea with us by leaving your comments.