5 Things Your Emails Say About You
5 min read
Some digital marketers miss the point. Emails are just as much a part of content...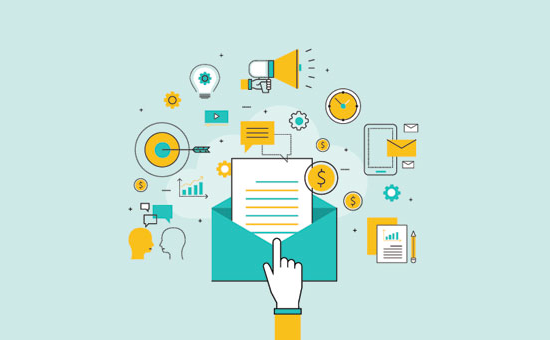 Some digital marketers miss the point. Emails are just as much a part of content as are blog articles, social media posts, SMS messaging, etc. They are important touchpoints with both current and potential customers, and they are a key factor in your brand presentation/reputation.
The Purpose of Your Content
Unless you have been living under a rock, you understand how marketing has changed just in the past decade. Direct selling is out. Relationship building is in; establishing trust is in; social responsibility is in; personalization is in; educating, entertaining, and inspiring is in.
Are your emails doing these things? If not, and you are focusing only on the latest discount or sales specials, then you will be disappointed in the response you get. Certainly, you want to get these things out to your audience, but how you do it speaks volumes about you.
Style is "King"
Not too long ago, HubSpot conducted a comprehensive studyon email marketing with some interesting results about email marketing style and receptivity by various audiences.
Here are some important general takeaways from this study.
All respondents, of all ages and genders, stated that grammatical and spelling errors were big "turnoffs."
Open rates drop from 24% to 17% if the subject line is more than 35 characters.
The majority of respondents prefer brief email texts, although most will remain engaged if there are visual and media presentations, especially videos.
Personalized greetings are important
70% of respondents prefer a single font throughout an email and do not like a frequent font or color changes.
Value must occur in the subject line or the email will not be opened.
The key takeaway here is that your emails must reflect
Style Depends Upon the Audience
The style of content marketing is based upon target audiences. And email is no exception. Think about the difference between an email sent out by Rolex, targeting its customers/potentials with gifts for the holiday season, versus an email for parents of young children about the latest, popular toys, versus an email to a millennials audience that provides information on the best vacations/trips to eco-friendly resorts.
Each of these emails will address the audience in a tone and style (formal, light and fun, largely informational, etc.) that is suited for their needs and problems they want to solve. And your goal is to show that you understand the problems they want to solve and that they can trust you to solve those problems.
Subject Lines Depend Upon Proper Style
Subject lines should be short but should also match the tone of your target audience. These will require some creativity if they are to attract attention and engage a reader. Marketers can be very solid in crafting content that solves problems but may not be as creative as they would like for that initial engagement. Sometimes, using a contracted headline/subject line pro can be a good solution. There is a number of services that might come in handy if you need impeccable grammar and a creative approach to writing.
Are You Selling or Developing Relationships?
Of course, you want your readers to respond to your offers. But you also want them to see you as an authority, as someone who cares about their problems and needs, and as someone who personally relates to them. Doing all of this in an email can be hard, and it does relate to the style and tone you use. Can you tap into your audience's sense of humor? Can you show that your brand is inspired by the same things that inspire them?
For example, here is a headline: "A painless way for you to help others during the holidays." You will appeal to the psychological need to "do good." Your email content then might address a contribution you will be making, based upon each sale made during the holiday season. Your readers now see you as a person who shares their values.
Mark McGuire, Marketing Director for the review site, TopWritersReview, puts it this way: "We spend a lot of time analyzing our audience and their principles and values. When we can appeal to those in our emails, we know that our readers are reading, and they do respond. While others may not consider this a matter of style, we do. Style is far more than how content is positioned. It is also a matter of what is said, based upon audience priorities."
Style is a Matter of Vocabulary Too
The vocabulary you use in your emails is a part of your style and is critical in your goal to appeal to your specific audience. Obviously, there will be a difference in the vocabulary used to appeal to senior citizens, millennials, and even Gen Z'ers. There is also a difference in vocabulary based upon the products or services you offer.
Again, the vocabulary used by Rolex or Cartier jewelers will widely differ from that of a subscription-based disposable razor blade provider or products for pets or babies. Language can be highly formal, moderately informal, or fully informal. "If you intend to appeal to your audience, be certain that your vocabulary is appropriate and suitable – vocabulary to which they can relate, especially in the subject line, and that will encourage them to open your message. The message itself should keep that same tone", says Samantha Dooley, Email Marketing Strategist for PickTheWriter.
Remember, you are not composing the type of academic writing you produced in school. Keep your vocabulary simple and clear, no matter what your style and tone.
What Your Email Style Says About You
If your email style is effective, it will reflect the following:
It will focus on the needs and problems of your target audience and will include text and visuals that speak to these things
It will have engaging subject lines that will compel viewers to open the email because they see the value that relates directly to them
It will be written in a way that appeals to your audience, to foster trust and relationships. It will be personalized with the use of customer names in the greeting
It will have the vocabulary to which your audience can easily relate – in gender, age, socioeconomic status, and other demographics.
Email marketing is a highly competitive venue. People's inboxes are stuffed with emails from businesses, all vying for opens and conversions. And yet, it can be highly effective if value, tone, and style are right.