Starting Up An App Like Indonesia's Successful On-Demand Multi Services App "Gojek"
4 min read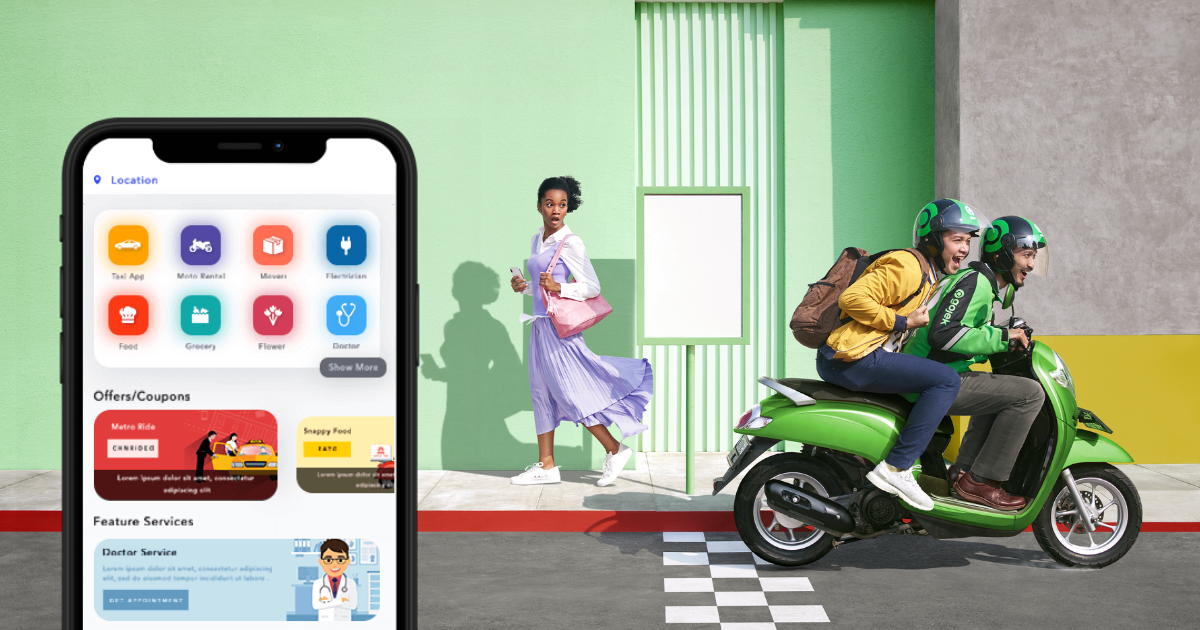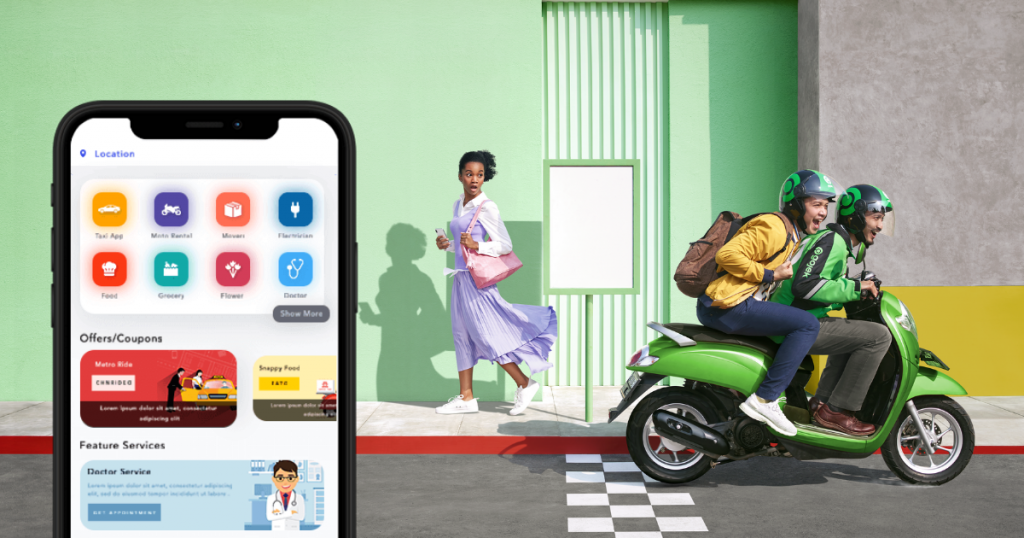 'Gojek' has become a trending name in the on-demand industry. The main selling point of Gojek apps is that they serve as the one-stop-shop to meet all the on-demand service needs of the customers. From on-demand food delivery to providing spa-like beauty services at home, Gojek apps have gone a long way.
Statistics showing the rise of the on-demand sector
41% of people living in urban areas use on-demand services.
Approximately, 42% of the US population is using on-demand services
45 million people from the US offer these on-demand services.
USD 57.6 billion has been spent on on-demand services.
4 million users are attracted to the on-demand market sector every year.
The turnover of on-demand food delivery business is estimated at around 20 billion USD for the year 2019.
The revenue of the on-demand video industry for 2019 is expected to be 32.9 billion USD.
Most revenue in the on-demand industry is generated from China, estimated at around 40 billion USD in 2019.
The annual growth rate of the on-demand sector revenue is expected to increase at around 6% in the next four years, which might result in a market volume of about 25 billion USD by 2023.
Benefits offered by on-demand apps for your business
Leveraging the advantage of increased mobile usage
In the current fast-paced world, you can never spot a person without a smartphone. This allows businesses to make use of this mobile platform to promote their business. One such way is leveraging your business through the development of an on-demand mobile app. With an app for your on-demand service on board, you will be able to reach a large number of audiences. This increases the chances of gaining more businesses in the upcoming days.
Increasing the ROI for your business
As you hire a leading app development company for the development of your on-demand service app, you will be provided with an app that has custom built features. As you offer more personalization in your app, your audience will find it more comfortable to use. This increases the chances for your target group to come back to your app, again and again, reflecting in your sales.
Multiple services in a single medium
If your company owns many businesses, it will become difficult for you to handle all the transactions under a single window. The concept of Gojek clones can offer a solution to this issue. You can list all your on-demand services in a single app. It makes it relatively easy for you to manage all your businesses in one place. Also, your customers who have used only one of your services might get a chance to go through your other services as well.
Gets you unlimited business opportunities
If you have an on-demand app for your business, you can gather all the details of your customers, such as their addresses, contact numbers, email addresses, interests, preferences, and whatever you wish to know about them in the database. You can use this information for various purposes, such as sending them emails about the discounts offered in your app, memberships, the addition of new dishes on the menu, and more. This also builds the relationship between the business and the customer. All these will help in generating more business opportunities.
Future of on-demand apps
It is evident from the growing on-demand business that the sector is not going to slow down in the forthcoming years. If you're looking to step into the on-demand industry, the time can never be better than now. It is all about changing customer trends. The business model of on-demand apps might vary as per the business requirements, but not the usage of on-demand apps. So, you can step into the business without further consideration.
How can you go about it?
If you want to launch an on-demand app for your business as early as possible, it is advised to go for clone apps rather than developing it from scratch. The development of clone apps is cost-effective and time-saving. Also, if you have multiple on-demand services, it is recommended to opt for Gojek clone app. These scripts can be customized as per your business needs. Get in touch with the leading mobile app developers in town to get your app developed.
Author Bio
Jennifer is a business advisor and strategist for Appdupe. She effectively helps new startups and tech companies to achieve their full potential with her unconventional marketing strategies. On a normal day you can find her on a public speaking on how startups can achieve success with a marketing plan.