How to Fix an Overheating Laptop and Recover Data
4 min read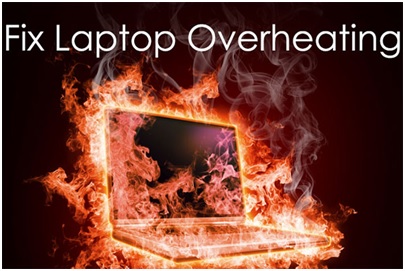 Laptopoverheatingis a common and serious problem for many users.In general, the greatest menace to laptop is overheating, except the lateral water or drink. It happens to various brands of laptops like Dell,HP, ASUS, etc.
In fact, before buying a laptop, you need to take the cooling system into consideration.To some extent, having a superior cooling system can reduce the possibility of laptop overheating, which willdisplay of a black screen or system crash, andresult to hardware failure and damage.
The Reasons for Laptop Overheating
As the cooling system of laptop is less efficient than that of desktop PC because of its size,overheating in a laptop occurs more frequently. And this is why laptops make more noise when cooling. 
Usually, the normal temperature of an operating hard drive is around 5°C to 50°C. 25°C to 40°C is the ideal temperature.If your laptop temperature exceeds the mentioned range, you need to pay attention that the laptop may get overheating.
How to identify whether the laptop is overheating?Actually, there are many symptoms to check if your laptop is overheating, including frequent black screen, sudden system crash or automatic restart when loading applications.
In this tutorial, we will walk you through several methods that can help you fix an overheating laptop. Just keep reading. 
What Can You Do to Fix an Overheating Laptop
When laptop overheating happens, you can take actions to fix this problem by cooling down the laptop. Here, we conclude some solutions into two categories as follows.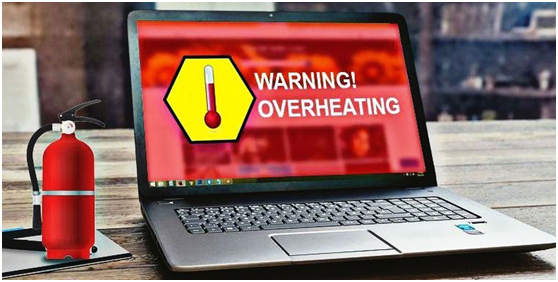 1. How to fix an overheating laptop without taking it apart
⑴After laptop overheating occurs, the first and most important thing is to clean the fan that can cool the CPU and other components. Dust and dirt will heap up over time, which may lead to airflow block and slowdown.
You can use cotton swab with dipping a drop of alcohol carefully. Wait for a moment until the alcohol has evaporated completely, and then, you can power the laptop on.
⑵After a long time running, it is certain that laptop will get hotter and hotter. The simplest method to cool down the device temperature is to close the device for a while. Also, you can close the programs that using most of your CPU or they are writing to hard drive frequently. These applications will lead to laptop overheating.
⑶Utilize a laptop cooling pad or cooler to cool down the laptop during usage.
⑷Choose a flat and hard surface to put the laptop. In this way, the airflow is clear, and the internal components will get good heat dissipation.
2. How to fix an overheating laptop by taking it apart
⑴Open the laptop to clean up the dust and dirt on the hardware. Do be careful when operating. If you are not experienced, you'd better turn to a professor for help.
⑵An unhealthy battery is a main cause for laptop overheating. Replacing a new one may solve the issue.
How to Rescue the Losts Data Caused by Laptop Overheating
If some of your important items get lost on account of laptop overheating, you need to use an excellent data recovery program to find them back after fixing the overheating laptop issue. MiniTool Power Data Recovery is reliable and worth trying.
MiniTool data recovery software is specially developped for recovering lost and deleted data from various storage devices, including local hard drive, external hard drive, SD cards,USB flash drives, and so on.
Follow these steps to recover lost data:
Launch the software and enter This PC interface.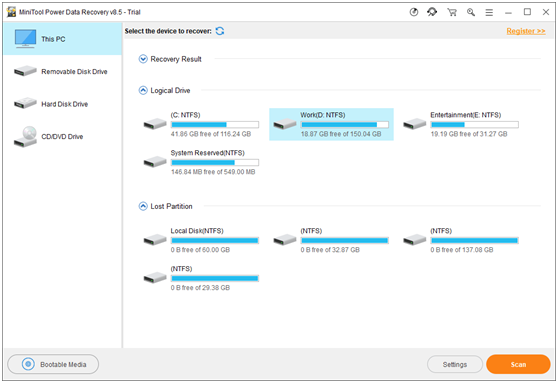 2. Choose the drive (needing to be scanned) to scan.
3. After the scanning process ends, select what you want to recover. If you just want to rescue some certain files, you can use the Settings option to find them. Filter, Find, Show Lost Files and Preview can help you locate the needed files quickly.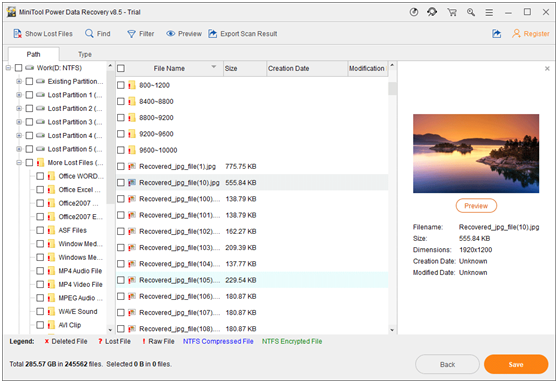 4. Click Save and specify a destination path to store the recovered files.Remember do not save the recovered data to the original path to avoid the lost data get overwritten and become unrecoverable.
Except for different methods to fix an overheating laptop, we also give you tips foravoiding laptopoverheating:
1.Try to avoid using laptop directly in the sun or in a hot environment.
2.Never put your laptop on surfaces that are soft and not flat, because this will limit air circulation.