Everything You Need to Know About Hospital Bed Mattress Topper
3 min read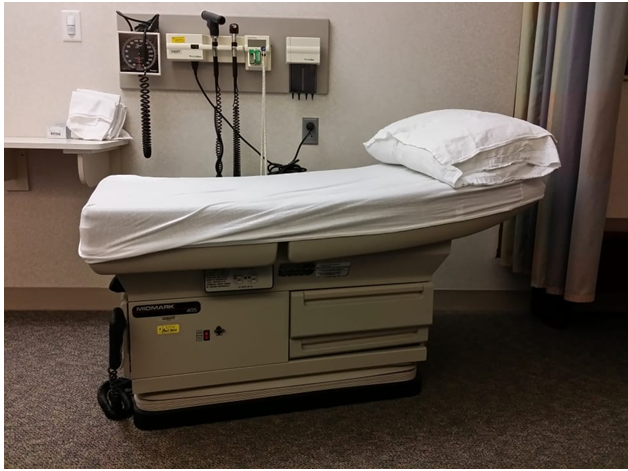 Almost all mattresses feel amazing when you check them out at the store. Probably the store lights have something to do with their comfort too, or it is the salesy language of the retailers that makes you believe in them. No matter what it is, the very mattresses which felt like a mass of clouds, take no time in breaking down at home.
Well, we can understand your worries and know that you need to make the same mattress more comfortable for your ailing family member. Here, you can invest in hospital bed mattress toppers. Read along to know more about hospital mattress toppers.
Safe Material
Since they are used in hospitals, not only the hospital bed mattresses, but also the hospital bed mattress toppers are made up of the safest possible materials. These include surfaces and cover which are hypoallergenic and waterproof.
Hypoallergenic mattress toppers mean that they do not have cavities that can shelter the dust mites, dirt particles, germs, and other allergens. Ultimately, they will protect you and your family from developing allergies and infections.
Apart from being hypoallergenic, the hospital bed mattress toppers are covered with water resistant material that makes sure that no amount of infectious liquids can seep in. This is important because when you are using the hospital bed mattress for a patient, the bodily fluids that they release are loaded with germs.
Durable and Sturdy
The toppers used for hospital mattresses are usually made up of latex and gel based memory foam. These materials are more responsive and provide a soft cushioning. Although, the surface can be a bit noisy, if you top these mattress toppers with a nice padding and cover, they will save you a fortune in replacing the toppers frequently.
If you are looking for mattresses which are easy to wash, you can opt for cotton-based mattresses also. However, the material will collapse and the patient will start sinking in the mattress sooner.
Support the Body
Hospital bed mattresses often become lack luster for the patients who suffer from chronic back and shoulder ache. To combat this issue, hospitals install the mattress toppers that are of the perfect density to support human body.
So, whether you sleep on your side, on your back, or in any other manner that you find comfortable, the hospital mattress toppers will conform to your body and provide the much-needed support. Plus, they keep your spine aligned for a better sleep.
Easy to handle
Since we are dealing with mattress toppers and not mattresses here, the hospital bed mattress toppers are lighter and thinner. So, you can easily flip and rotate them.
Cheaper
Even the high-density mattress toppers are available for lower prices. In this way, you can save money on having to buy a new mattress altogether when the old one doesn't turn out fine.
In the end, if you are struggling with a mattress that's lost its glory, you should consider a mattress topper that is used in hospitals. They are durable, safe, easy to handle, and cheap. They can be even cheaper if you are able to rent one from the Hospital itself.