How To Find The Right Kitchen Remodeling Contractors?
4 min read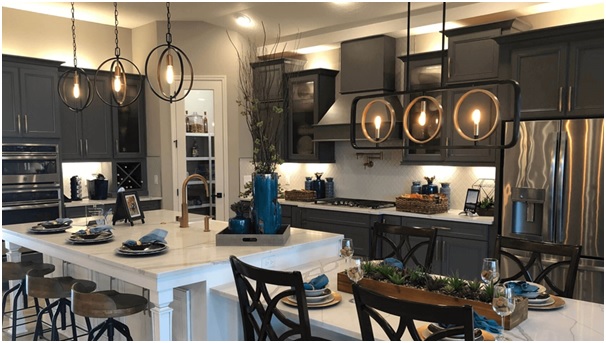 Kitchen Remodeling Contractors
Many people don't know how to find the right kitchen remodeling contractors in Sacramento for their projects. It can be a complicated process and is worth doing some research on before you make any decisions. Hopefully, the following tips can help you out.
First, figure out what you want to have done in your kitchen. Gaining a clear vision of your end goal is essential for success to happen. Knowing precisely what you want and don't want about your kitchen can help narrow down the field so that you're not left with so many contractors.
You may think that everyone who puts on a tool belt is a contractor, but that's not the case at all. It's suggested you look for those who are insured and licensed. They'll be able to walk you through what they need from your kitchen to better complete the project, which will help prevent any misunderstandings.
Best Kitchen Remodeling Contractors In Sacramento, California
Kitchen remodeling is a significant investment, and if you are going to do this, you must hire the right contractor. The following tips will help you ensure that you have hired the right kitchen remodeling contractors in Sacramento for your project:
1. Make sure they are certified:
You need to make sure that they have a license from the state and are insured. This will guarantee you that if something goes wrong with your project, you are repaid for it.
2. Ask them about previous jobs:
It is essential to ask them exactly what they did in these projects. You can either go to the projects and see if they have done an excellent job, or you can ask for pictures of them.
3. Make sure that your budget fits with their prices:
You need to make sure that your project is not overpriced, so do some research on the average costs of remodeling a kitchen. Also, make sure that you are getting fair pricing from them. You might want to start by offering part of the money upfront and then the rest once they deliver what was agreed before starting any work to have peace of mind.
4. Do not be afraid to ask questions:
You must put all doubts out there as this will give you an idea about how comfortable you are with doing business with them. Your contractor should be able to answer all your questions and concerns.
5. Make sure that they can do the following:
They need to have experience in kitchen remodeling; you also need them to provide you with references of previous customers as part of their portfolio, and you should also ask for pictures of their projects. Ensuring they are experienced is vital because if it's not the case, there is a big chance that things will go wrong along the way.
6. Ask them about warranties:
You need to make sure that their work comes with a warranty on materials and labor from at least one year after finishing the job. Also, they must offer guarantees on appliances installed for at least six months if they break down.
7. Take your time to do research:
You need to take some time and see which of their previous clients most recommend kitchen remodeling contractors. You can ask them directly or check online reviews to get a better idea about the contractor you want to hire.
8. Review their portfolio:
You should look at samples of the work they have done before, pictures showing how they worked in other projects, and their actual testimonials from past customers. This will help you build trust with them as you will know what kind of quality of service they provide.
9. Ask for referrals from friends and family:
Making sure that the contractor is trustworthy is the most important thing. This is why you want to get referrals from your friends. They will tell you if they think that the particular contractor can do an excellent job for you, and if they are not satisfied with their service, they will tell you about it.
10. Make sure that everything is in writing:
All details are written down, so there is no room for misunderstandings or problems later along the way. You need to have a contract signed by both parties to start the project without having any doubts about what was agreed on before starting work.
11. Find out what other projects they are currently working on:
You don't want to hire someone if he/she has other projects to work on. You want your contractor to take care of yours as if it was the only project that they were working with at the moment.
When choosing a kitchen remodeling contractor, the most important thing is to make sure that you are comfortable with their service and trust them enough to do what is suitable for your kitchen remodel. All references or recommendations should be considered carefully before picking one since this can save you time from frustration later on along the project.