How To Tell When To Replace Your Commercial Garage Door
4 min read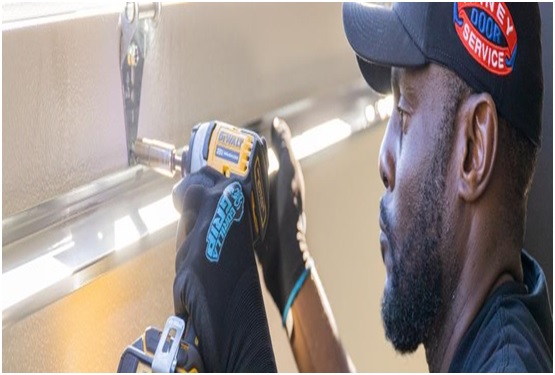 A commercial garage door can be an entry to a restaurant or place where you keep your inventory. Apart from aesthetic appeal, a garage door offers protection from theft, bad weather, and vandalism. Just like anything else, a garage door is prone to wear and tear after some time. So, you have to understand the best moment when to upgrade or repair your garage door. Sometimes a replacement is cheaper than regular repairs where costs keep accumulating down the road.
Here is how to tell when to replace your commercial garage door
Safety concerns
A garage door with dents or one that doesn't balance well is a safety threat to customers and staff. It is a proactive idea to replace the door before anyone gets hurt. You can have a door with minimal damage repaired. However, this is after calling a professional to inspect the door and its components to determine the extent of the damage.
Afterward, the technician will discover the appropriate repairs to make. If you find yourself always on the phone to call a technician to fix repair your garage door, then a replacement is the best thing to do. Fortunately, a new door will take a long to develop issues. Additionally, it comes with safety features and sensors to give you peace of mind about the safety of your staff and customers.
Limiting theft
Every business owner needs a sturdy garage door to keep their premises safe. This is the solution to limiting unauthorized entry into your facility and getting away with your stock. You have to understand when to call a garage door repair service company. Even without getting a new door, the technicians can give your existing door premium safety features to enhance security. The technician will evaluate and recommend the appropriate safety upgrades to secure your premises.
Becoming more energy-efficient
Managing a business comes with various expenses. However, you should be worried if you notice utility bills skyrocketing consistently. One of the culprits might be your old garage door lacking appropriate insulation. Your door might not be efficient at keeping out drafts leading to more heating and cooling expenses.
A good thing to do is to call a professional door tech to make your garage door more energy efficient. Perhaps the weather stripping on your door needs replacement. The technician will recommend the best solution. If your garage door is worn out in various areas, a replacement is the best solution to save you a tremendous amount on monthly energy bills.
Obvious signs of damage
It is very important to always check your garage door. This allows noticing any signs of damage before they get out of hand. As soon as you notice any damage, never hesitate to call a professional garage door repair service. This will allow a technician to come and assess the extent of the damage and recommend appropriate solutions.
The technician will repair your garage door to restore its sturdiness. Fixing obvious signs of garage door damage is very important. This is because other people might notice the damage and take advantage including attempting to break into your premises. In case your door is severely damaged, the technician will recommend the best replacement to match your needs and budget.
After an attempted break-in
A garage door is among the most popular entry points for burglars to break into businesses. Regardless of whether the attempt was successful or not, repairing or replacing the door is very important. For a break-in, the old door is likely to be severely damaged to remain in place.
For an attempted break-in, the burglars usually use force or blunt objects. So, replacing the damaged parts of the door is necessary. If you can afford it, getting a new door with advanced security features is strongly recommended to keep your staff and inventory safe.
Upgraded your business
A garage door is responsible for securing your business premises. If you add more valuables in your business or store, you have to consider increasing the security too. A new door is more aesthetically pleasing and comes with more security features such as better insulation and burglar proofing. Improving security after adding more valuables since it is likely to attract the attention of burglars.
Some handy tips to make your garage door last longer
Regular visual inspection for signs of damage or worn-out parts
Lubricating metal components on the door
Checking the manual and automatic operation of the door
Testing the door's automatic reverse mechanism
Bottom line
A garage door on your commercial premises plays a very important role in keeping your valuables, staff, and customers secure. You have to understand the best moment to call a garage door repair technician. This allows knowing whether your need needs repair or replacement.