How to 2X Your Website Traffic and Get Higher Rankings with These SEO Hacks
4 min read
There is no denying the fact that SEO can do wonders for your business. From...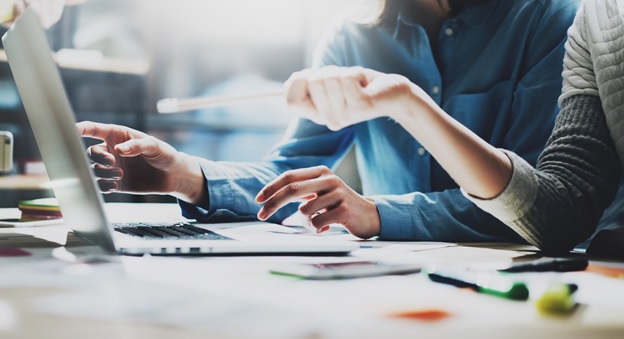 There is no denying the fact that SEO can do wonders for your business. From generating quality website traffic, authentic leads, and maximum sales, SEO, if you do it right, can help you reach the top of SERPs.
Since Google's algorithms are always changing, no one-size-fit-all SEO strategy can help businesses to increase their website traffic and improve their ranking. Therefore, it is important for online marketers to stay up to date with the latest SEO trends to run a successful business.
If you are thinking to improve your search engine optimization strategy and stay ahead of your competitors, here are some effective SEO hacks that your brand can follow to improve the position of your website on search result pages.
Focus on Creating Quality Content
If you really want your website to rank higher than your competitors, invest your efforts, energy and resources in creating content that offers value. When you provide your users with high-quality content that solves their pain points, it will surely attract more and new readers to your website. It eventually helps your brand to build credibility, reduce bounce rate and increase your presence in SERPs. In addition, quality content pages that provide valuable information will help you generate high-quality leads and get a higher ROI.  
10 Reasons to Hire a Digital Marketing Agency
There are a number of ideas you can use to create awesome content – from how-to guides to product reviews, case studies to list-based articles, blog posts to influencer interviews, tutorials to tips and tricks.  You can use any of these ideas to create content your audience will love reading.
Harness the Power of Rich Snippets
Rich snippets can provide you with a great opportunity to display on top of search results. Basically, rich snippets are short and to-the-point answers to a user's question. When users find relevant information to their queries, it persuades them to go to your website for more information. Rich snippets play a key role in driving more traffic to your website, increase your click-through rate and lower your bounce rate.
If you optimize your website content for rich snippets, your website will receive massive organic traffic. Because when visitors get relevant information about their query before visiting your website, it will help the search engine understand the content of your website better, resulting in better SEO results.
So, tap into the opportunity of rich snippets by optimizing your content and providing users with awesome user experience.
Use HTTPS
Google favors a website that uses HTTPS over HTTP, therefore, it has now become essential for every website to switch to HTTPS, as it will make a significant impact on your SEO ranking. Google prefers HTTPS website because they are more trusted and secured. Besides enhancing privacy and security, increasing rankings, using HTTPS can make a significant impact on your website's performance. HTTPS has become easier to implement. If installed, it will provide the safest and better user experience. Furthermore, HTTPS protects your user's important information from hackers.
Mobile Friendliness is the Key
Google has been emphasizing to ensure all websites are mobile optimized for the past few years. According to Google, it indexes website based on their mobile version due to massive mobile searches. Therefore, providing mobile users with better user experience has now become indispensable for every business. So, make it easier for mobile users to use your website on any mobile device.
If you want to check whether your website is mobile friendly or not, use Google's Mobile-Friendly Test, and it will tell you how to make important tweaks to your website. Brands who are taking maximum advantages of a mobile-friendly website and providing their users with seamless user experience can get more website traffic and higher rankings on search engine result pages.
Provide Seamless User Experience
Today's consumers are tech-savvy; they want exceptional user experience from brands they like most. Providing users with unique and personalized user experience can help you increase your brand credibility and improve rankings on SERPs. People will engage with a website if the design is attractive, and offers a better UX.
It is important for online marketers to put maximum efforts into designing a user experience that fulfils users' needs and helps them complete the desired action. Offering a good UX leads to more satisfied and engaged users that will eventually improve your website rankings.
Earn Quality Links
In order to increase the credibility of your website, it is important to link to high-quality and authoritative sources. Quality links are considered as one of the most important SEO components that can help businesses to rank higher in search engine result pages.
Building links is indeed the best SEO tactic as sites with more backlinks will more likely earn higher rankings. If you want to build quality links that improve your organic rankings, you can follow some link building strategies to achieve the desired results. Create an infographic, expert roundups, guest posts, industry surveys, tools, case studies and different other type of content that people will want to reference and link to.
Final Thoughts
Since there are a number of other SEO hacks available that businesses can follow to create an awesome SEO strategy that helps them rank higher on SERPs. If you want to grow your business, increase its revenue, generate more sales and increase its ranking, you can contact an SEO company in Houston to skyrocket your website traffic and revenue.