How Businesses Use Animation Video for Marketing Purpose
4 min read
It has become an undeniable fact these days that marketing experts are primarily using animated...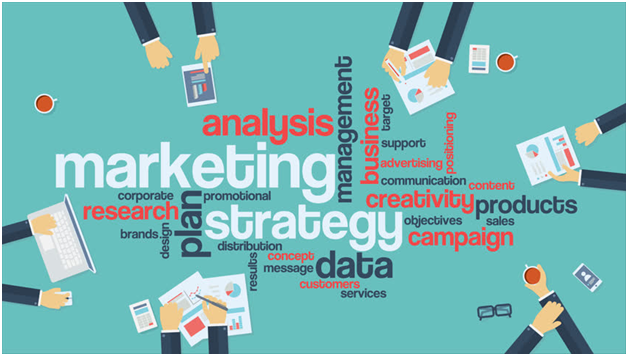 It has become an undeniable fact these days that marketing experts are primarily using animated explainer videos and it appears that not only a few firms are passionate about the animation. The animate video will bring endless benefits for small business since they are, wonderful, thought provoking and trust building. But how to know if your business needs an animated video.
Well we have come to understand the 5 signs that clearly explains that you require an Animation Video for Business.
You might not be enough appealing
This a quite tough to make. We are all obsessive about our businesses and the business concepts so it might be surprising if you consider your own organization and say it's not appealing enough.
So it's not about your business, the communication that your business products also need to be enough appealing. For small and medium businesses, the customer acquisition is simply as crucial as the customer retention and the most reliable way to get customers is picking their attention. The animations are the best approach. Animated videos are appealing for they tell stories in and engaging and easy to remember manner. They are also completely understandable and shareable with greater influence of the internet can potentially enhance the visibility of your business. The evidence is that 92% of the video viewers are the mobile users.
You have low conversions and higher bounce rates
This adds on from the point discussed earlier, hence if your website is not appealing enough then the visitors are more likely to spend less time and will never return. The research reveals that they will leave in as little as 6 secs. On the contrary with video content have the ability to get the attention of visitors keeping them interested for almost 6 mins.
It's not just the fun factor of videos that keeps people on your site for longer. Videos also present you as a professional and current company, which encourages people to do business with you. An effective animated video can even present you as an expert in your field.
10 Reasons to Hire a Digital Marketing Agency
Your other marketing strategies are not producing results
We are pretty sure that you are well aware that how rare anyone scrolls down the first few results of google search. Hence it's vital that you have to put all of your efforts to get you brand in the very first page of the google. Making yourself believe that the first page is reserved by the giant companies is clearly undervaluing your business any enterprise either big or small can reach to that point with great SEO practices. Being a startup the best way to elevate your SEO practice is to place an animated video for business.  With the recent stats have found that the websites with videos are more likely to rank on the very first search results.
It's not all about google, YouTube has now become the second largest search engine. So only by having a video your visibility can shoot to the top most reviewed sites in the world.
Your brand is not much familiar
This is the main challenge for any startup, particularly, if you are beginning or have only the digital means of business. The customers get into more comfort by making trade with the businesses they know and believe. Animated videos are the potential means to break the communication barriers they give a feel to humanize your brand eventually, start building much needed trust with the consumers.
Animated videos are the highly successful means of video for creating a comfort zone since you can create a character demonstrated, on your ideal consumers. The way, individuals will watch videos, relate to your characters and eventually become loyal consumer. 
You must need to compete with rivals
In 68% of marketers believe that video is crucial for their business. If your competitors are among one of the groups then you should also be. The consumers love to watch videos and many would prefer to implement them in other forms of marketing. So if your competitors are taking leverage from video and you are not keeping pace with then every view might be the loss in your business.
As discussed above, a brand video can really present you as recent capable and highly professional in your niche. The better the video the higher this fact will stand. A high end animation can be effective to help you gain technical competence without breaking the budget.