Best Online Animation Maker Tools For You
5 min read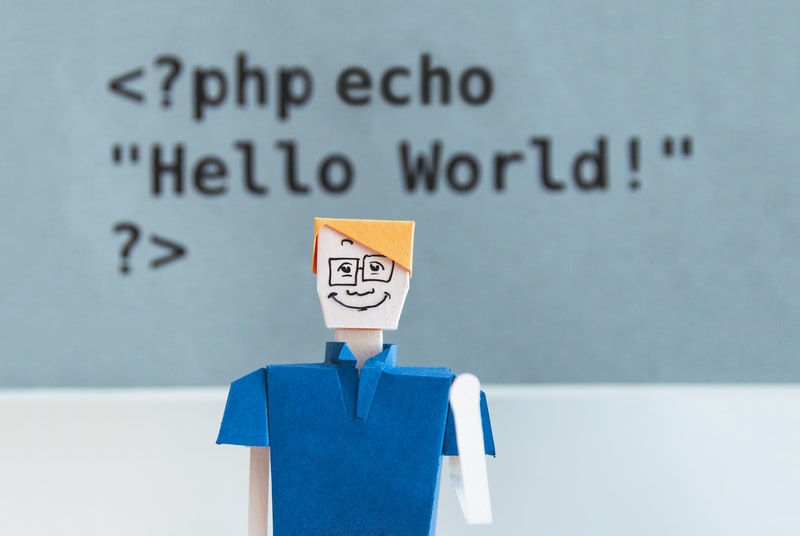 Animations plays a vital role when you are running a marketing campaign as it helps in building better engagement and relation with your audience. Here are some of the software that are recommended by the best animation studio in Seattle, Washington to help you in creating a perfect animation for your brand.
So, let us get started!
1.    Renderforest
Most people recommend Renderforest if you are creating an online animation. Through this, you can easily create promotional content, fun animations, explainer videos, and many more things.
Features:
Enjoy 200 video templates to start creating your video.
Due to the cloud-based feature, it helps in adjusting scenes, modifyingthe text, and creating amazing content.
As the tool is made for explainer video so it can be the best choice for small businesses.
Pros:
Availability of different pricing plans like free, $9.99/month, $24.99/month, and many more.
Companies like BBC, Sony, and Bose prefer this software fordifferent types of animations
Use as many icon resources as possible you want.
Cons:
Can't see and visualize the final video on various devices.
2.    Moovly
Enjoy nearly 175 million digital themes and templates that are available on Shutterstock. Moreover, not only can you enjoy these templates on Moovlyfor creating an animated video.
Features:
Different types of templates are available
175 million pictures, video clips, sound effects, and music are available for use.
Due to the availability of a built-in toolkit, you can easily customize your content.
Pros:
With Moovly you can enjoy four different plans: small business, large enterprise, education, and partners.
Easily use the feature of drag and drop.
You can share your videos directly to YouTube.
Cons:
Sometimes if your internet is not good you might face issues while using Moovly.
3.    Animaker
When using Animaker you are bound to only six animation video styles that are available to use. The unique part of this online software is that you can create fully customized videos for businesses.
Features:
2D, 2.5D, handcraft, infographics, typography, and whiteboard animation styles are available
The easiest animation software is available to create content even if you are having zero experience.
Pros:
Different types of animation styles are available
Won the startup award
Easy to use interface and create interesting animated videos
Cons:
A limited number of video styles are available.
4.    Animatron
If you are in search of an online program that will help you in creating animation like whiteboard animation or HTML 5 banners or explainer videos you can easily create with it.
Features:
Animated banner ads
Helps you in creating explainer videos for educational purpose
Enjoy 500,000 royalty-free video clips, photos, and audio files that you can use for your content.
Whiteboard animation style
More features are available as compared to the expensive video creation software.
Pros:
500k royalty-free video clips available
Use your voiceover in the videos.
With the keyframing feature, you can make your character move
Cons:
The advanced features available are difficult to use.
5.    MotionDen
Most of the best animation studios in Seattle, Washington use MotionDen as an online animator. Here you can easily add templates and customize animation by adjusting settings according to your needs.
Features:
Use weekly updated animation templates
Free to use
Recommended by trusted user for making animation
Pros:
Use different text styles
Regular Updates are available of animation templates.
6.    Biteable
Here comes the fast, fun ride for creating an animated video with Biteable. If you are not having a powerful computer to run animation software, then Biteable can be one of your choices.
Features:
Product videos and updates are available in a fun and informative style.
Tell your audience about your business in animated style and easily share it to different platforms.
Adjust hundred of the animated and live-action scenes according to your choice.
Text, photos, colors, and sounds can be easily customized.
Pros:
For making an explainer video or social media video you can use different animation styles.
Easily use the template to create animations online
Easy to use interface having the professional touch in it.
Cons:
Login to style an animation video.
Pricing:
$15/month. $29/month. $49/month.
7.    Toonator
The niche of Toonator is online animation and here you can create interesting cartoons according to your purposes and likes.
Features:
You can easily access the library of different cartoon clips that are made by other users.
Whether you want to create your own or edit others that are created in past you can easily do it.
You can easily draw programs even if you are using a tablet.
Pros:
The easy and fun animation style is appreciated by many users
You can easily upload your work from here to there.
Cons:
Unavailability of advanced features.
8.    Powtoon
If you want to create a professional video or any animated content then the best animation studio in Seattle, Washington recommends Powtoon. When using Powtoon you don't have to pay extra money. The pricing plan is minimal and the best thing it is a cloud-based solution for creating videos.
Features:
You can reach out to the top sites, apps, and content makers when using Powtoon.
Wide range of media files you can use in your content.
You can customize the templates and graphics easily so that your video looks different.
Pros:
Powtoon focuses on creating presentations online
The business community recommends using this software.
Cons:
You cannot make 3D animations.
Unavailability of keyframing.
Pricing:
$19/month. $29/month. $99/month.
9.    Vyond
Impress your boss by creating professional animated videos. If you want to promote your brand, then you can use Vyond for such type of content. But before you get started with this software you can use the trial version of it available for 7 days.
Features:
Use the different options for doing video marketing, training videos, whiteboard animations, sales video, and video presentations.
A vast range of video templates is available to make videos quickly.
Enjoy royalty-free images and premade videos to give your content a unique touch.
Three different subscription plans are available: GoPublish, GoPremium, and GoTeam.
Pros:
Interesting animation styles available for storytelling
Easy to use as it has a user-friendly interface.
Cons:
Expensive pricing plan as compared to other video animation software available.
Pricing
$299/year. $649/year. $999/year