How Animated Video Maker Software Could Contribute to Your Ecommerce Business Growth? Top 5 Ways
4 min read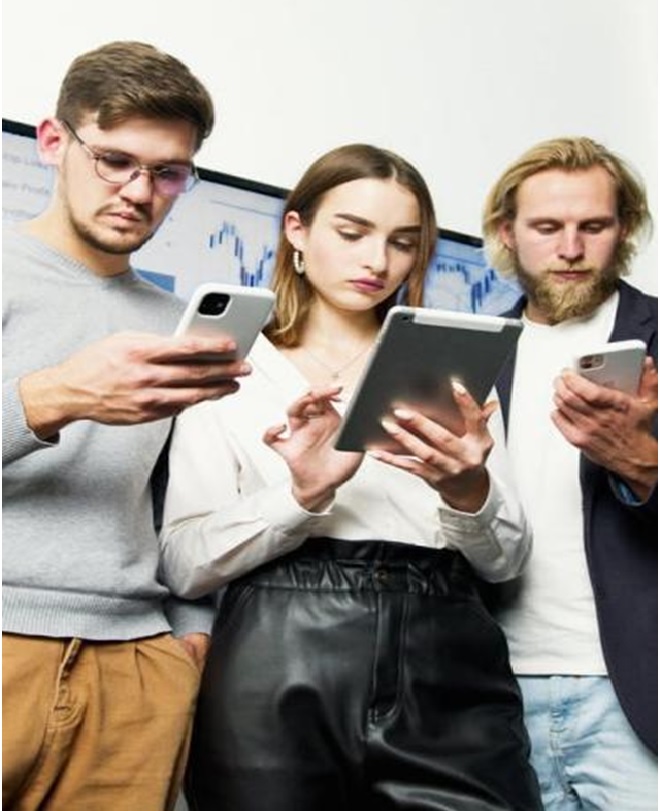 Can you tell us how long it has been running your ecommerce company? One year? Two Years? Or, Three plus years? Are you satisfied with the sales figure you have achieved to date? If not, you must leverage effective audience-hooking techniques to draw the attention of your target customers. Now you might be wondering what are we indicating through this sentence, right? Well, we are referring to nothing other than an excellent animated video maker software. Do you want to know what it does? It lets you create myriads of attention-grabbing animated videos, such as animated commercials, brand introductory videos, product demo videos, and many more similar media files. Thus, by utilizing these videos, you can empower your digital marketing efforts and scale up your ecommerce business quickly. Now, let's see:
How can animated videos benefit your ecommerce enterprise?
They make it easy for your users to share your brand's information 
Do you know what the best part of investing in animated video maker software is? They allow you to produce audience-addictive videos that are versatile and easy to share on different platforms. Additionally, animated videos immediately attract the attention of your target audience at different stages in the customer influencing journey.
It is the main reason "if you create media items featuring your ecommerce product or brand through this software"; it could result in increased brand awareness and enhanced reputation in the target market.
A few methods in which you can make the most of animated videos are:
By posting it on social media
By uploading it on YouTube
By embedding it on your website and
By promoting it through online advertising
No matter which of these platforms you share your brand's video on, it will help you convert viewers into profitable customers effortlessly.
They bring high traffic to your ecommerce website
Another advantage of putting your money on animated video maker software is that it lets you create visual content for sharing on your social media platforms. Not just that, it also helps you promote the video on influencer's profiles and enables your brand to draw high traffic to your shopping site. And once people start coming to your website, the chances are high they will explore your offering and consider buying them instantly.
Do you know why we suggest you advertise your product using animated explainer videos? They help you describe the benefits of your ecommerce items engagingly and that too within a few minutes.
They boost your SEO efforts 
Now, can you tell us what you will prefer to view between textual and visual content when you land on a business website? Hopefully, the latter one, not the former. Why? Because it is quick to fetch information from videos than texts. What else, watching animated videos is exciting and fun compared to textual material.
It is the main reason your homepage and landing page are more likely to benefit from beautiful video additions than any other content type. It will improve your customer engagement and help you boost your SEO efforts to obtain higher positions in search engine rankings.
They help you gain your customer's trust 
We know that you might not believe this, but the truth is putting animated explainer videos on your site can help you attract scores of potential customers. How? Once your customers see your explainer media on your website, they will know about your brand and its products a lot better, resulting in high loyalty.
Thus, whether you have a B2B or B2C company, customer loyalty and interpersonal relationships will help you build an excellent brand reputation and achieve a credible image in the target market. For instance, you can share Cinderella stories about your brand in animated videos to attract your target customer's attention instantly.
They uplift your customer acquisition and retention numbers 
Being a customer of another company, you can relate that people like to purchase products from brands that offer them pleasing experiences and unforgettable memories. So, if you use animated videos to provide aesthetic appeal and emotional connection to your visitors, it will help you get their business effortlessly. That's not all; it will also improve your customer acquisition and retention rate down the line.
Do you know how? People prefer to buy the needed items from the same merchant if they liked their previous service or found that the company cares about their satisfaction.
Winding it up
We hope you wrapped your mind around many new things in this blog, such as what animated video-making software does and how it could come in handy for your ecommerce business. So, if you want to use a feature-rich "animated video-making application" now, have a word with the top-rated animated video software seller out there.
About Author