How Airdrop Hunting Is Different From Bounty Hunting
4 min read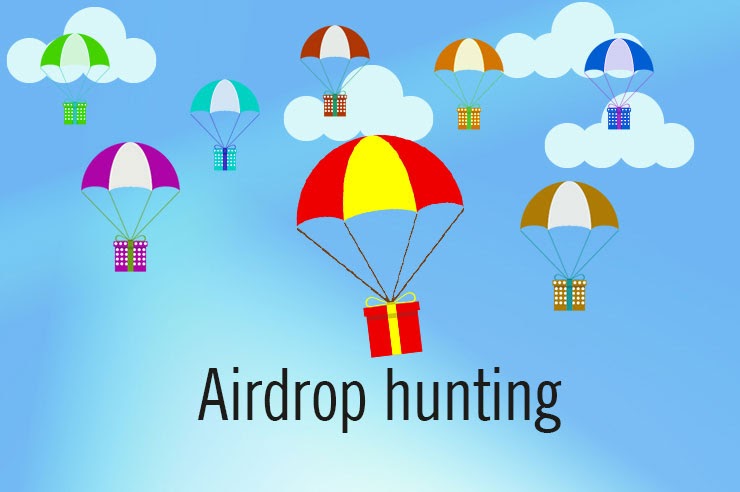 Do you often get confused between the airdrop hunting and bounty hunting? If yes, then today we will be helping you know the difference between these two terms. Sometimes there are two terms which seem akin to each other, but actually, they are not. Similar is the case with airdrop hunting and bounty hunting. But never mind, today we will sort out the big difference between the two in this blog. So do read it till the end, and get much knowledge about these terms.
If you want to know the difference between them, it is better to know each of these terms separately. So let us start research with airdrop hunting. There are several ways to make money in the cryptocurrency space but it seems some veteran traders are unaware of it. If they haven't much-explored airdrop and bounty hunting, then they must do. For those who are aware of their doing can take advantage of this golden opportunity.
What Do You Understand By Airdrop?
Before beginning to understand Airdrop hunting, clear your knowledge about what is 'Airdrop'. Those who are dealing in the cryptocurrency business must know about it. An airdrop is a concept of distributing free coins and token to several wallet addresses. The main motive behind the airdrops is acquiring attention to attaining new followers to have extensive disbursement of coins and a more significant user-base. The main objective of airdrop is to engage holders of the blockchain-based currency, including Ethereum and Bitcoin, regarding their project. Some of the top 5 new airdrops for the year 2020 include YoBit.net (YoDollar), Juiice (JUI), Freelanex (FLXC), ARC IRIS (ACI), Swissborg (CHSB). 
Understanding Airdrop Hunting
Crypto developers are very eager to engage more and more people to experience their token for spreading awareness and for their network enhancing. Because of this, they aim to distribute tokens freely for claiming. It is somehow similar to the email address or social media likes in exchange for free tokens. 
If you are not abreast of the hottest airdrop, then you might not be knowing that so far hundreds of dollars had been paid out by airdrops. In contrary to bounties, airdrop pays less on average, which indicates claiming multiple quality projects is a must. Also, the failed tokens, if sustained beyond the hard cap, will soon crash down after getting them.
About Bounty Hunting
Bounty hunting involves earning cryptocurrencies in discount through marketing or else getting involved in the project in the early stage of the sale. Bounty hunting seems to be a bit similar to working freelance, but there is a difference. The difference is that bounty hunting prime objective is gaining maximum money in crypto tokens or ICO, rather than making cash in advance.
Many software experts that have earned much amount in 24 hrs after they got to know about the weakness in the code. These bounty hunters were mostly the digital marketers that were engaged in writing articles and social media influencers, who tweeted about the projects to their followers.
Now, this can be much riskier. Be very cautious when it comes to building your trust in companies. It has been noticed that bounty hunting is much favorable to professionals having the highest following. You may find success in marketing content and at writing or can even be a self-influencer, who is not much into influencing others. And here what it makes airdrops to enter. 
What So Common Between Airdrop Hunting And Bounty Hunting?
If there is anything which seems familiar between the two, is that they both need a good intel. The number of bounties and airdrops can be astonishing as most of them belong to those projects, which can't be trusted for making payment. Neither they are trusted for the details of KYC. Moreover, no valuable token is offered by them. All it indicates is that hunters have so much time to waste and are unstable.
Conclusion
If you are dealing with cryptocurrencies, then it is essential to understand the concept of the airdrop and the airdrop hunting. After reading this blog, the difference between the airdrop and bounty hunters is now clear enough. Those who often get confused between these two concepts are now clear about it. But as it said in the blog, there are risks involved in it too. Be smart enough to analyze a company's authenticity. This happens mostly in bounty hunting. Many times, it is much rewarding for the professionals, who have a large number of followers. Note that the number of airdrops and bounties belonged to shady projects, which can't be relied upon for paying. 
Also Read : Download Al Quran With Urdu Translation