Brilliant Ways To Travel When You Do Not Have Sufficient Funds
4 min read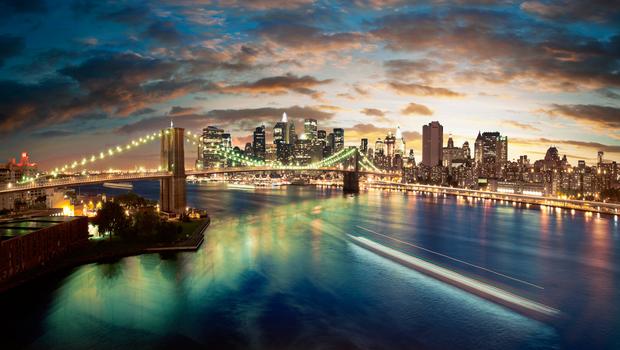 Traveling is something that everybody enjoys. Social media profiles are flooded with words such as "Traveler", "Backpacker", "Wanderer," and "Travel Lover." People like to be identified as someone who cherishes memories, meet new people, who love to travel and try local cuisines. Unfortunately, many of the people get stuck up in the mundane routine life and kick their travel bag under the bed'. Lack of funds is one of the primary reasons to put off the dream trip. When an individual plans a trip, he/she thinks of relaxing spa therapies, expensive adventurous activities, and luxurious villas on the beach with a private lagoon. But then the reality hits, and the individual is forced to go to the office abandoning their travel bag. There are various ways in which an individual can make traveling affordable.
Offer Work: There are various restaurants and resorts in tourist places that are willing to offer food and accommodation in return for a service. An individual can try talking to businesses or make a few calls to the places where these places are operated and ask them for help for a few days. In return, the individual can help them with daily activities. This way, the individual not only saves on food and accommodation but also learns how to live like a localite.
Free walking tours: There are many cities and towns across the world that has free walking tours. There are many tourist s who come together to explore the city. The exciting part about this tour is that it is free of cost. The individual can start with his/her city and explore nearby places. The individual also gets great offers when they book their free walking tours online with the help of their credit card. So, if you are someone who does not have a credit card, then its time for you to apply for a credit card.
House sitting or pet sitting: If an individual has friends who have planned their vacation and have decided to go on a dream trip, then the person can ask them if they can take care of their house or pet in their absence. Many pet parents spend a large amount of time searching for the best pet boarding center. The individual can call their friends in different places and let them know that they are available. In such a way, the individual can travel to many places. Meanwhile, if the individual has picked up a house on a home loan, then that individual can allow travelers to rent a room for a nominal price, which can help the individual to repay the loan faster.
Crowdfund your trip: This term means where many people who are strangers to each other come together to fund a project through the internet. The individual is wrong if they think that people will not be interested in funding the trip. Many like-minded people would love to fund the trip. The individual can make use of the internet and appeal online right away. The individual can find many people who will be willing to help and donate to make a dream come true.
Work on an organic farm: If there are people who thought of Europe trip, then it might be time to make this aspiration come true. There are various farms in Europe as well as other Asian countries that require help in taking care of their plants and animals. If there are people who are willing to have an extraordinary experience, the individual can volunteer to work on an organic farm. The individual not only sees new places but also learns so much about the environment and poultry in general, which is going to change the way the individual looks at their life. If someone is planning to go to a foreign country, then the individual should have valid health insurance and travel insurance.
Find a job overseas: Multiple job opportunities are available in foreign countries. The individual can select a place that they would love to travel and find a temporary job. If an individual gets a temporary job, then he/she can also take some time out to see the surrounding places too.
The individual can also hitchhike, use the student ID card to avail discounts, try the barter system, and prefer trains as they are cheaper. There are multiple ways in which an individual can travel if they don't have sufficient funds.
You can do a lot and learn a lot when you travel. Also, you can save a lot if you have a credit card, so if you don't yet possess a credit, then you should apply for a credit card now.
ALSO READL: The Ultimate Guide to pick best travel credit card