AN ALTERNATIVE TO INSOURCING AND OUTSOURCING
3 min read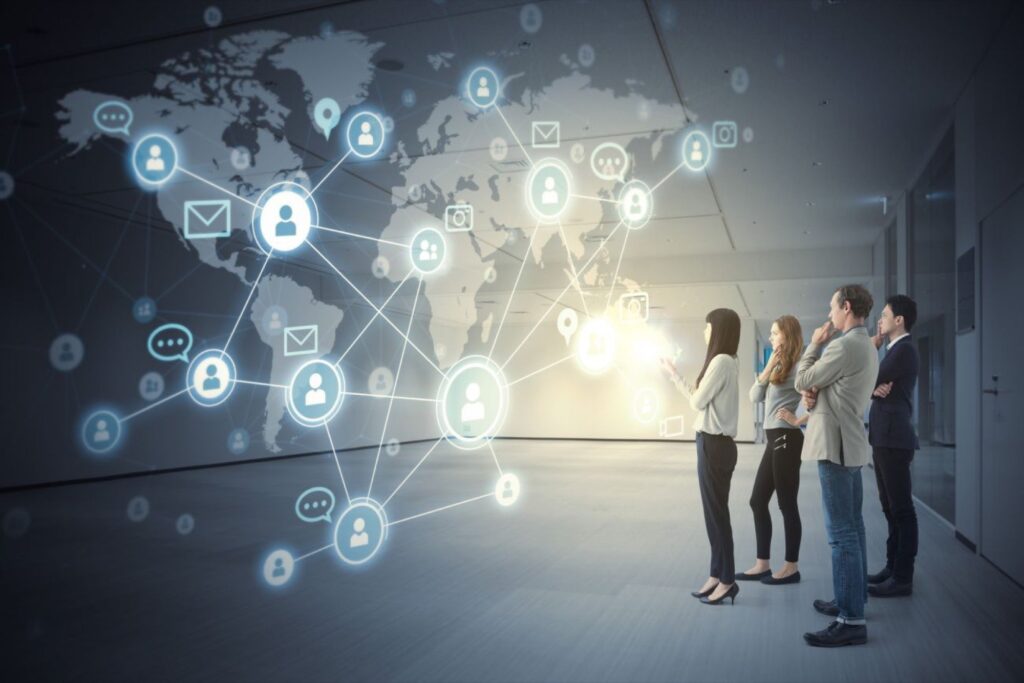 Insourcing entails bringing on additional personnel to provide the expertise required for a particular task, thus creating a fixed cost. However, outsourcing does not have a fixed price but, it typically leads to a loss of control over the process. Luckily, there is a new paradigm emerging. This paradigm is just partial outsourcing where the internal staff and the external resources perform a business procedure, thus combining the advantages of outsourcing and insourcing.
A co-sourcing relationship is built on long-term relationships and emphasizes the values of partnering rather than the values of a vending relationship. It focuses on adding value, establishing standards and methodologies, maintaining control, and encouraging alignment and accountability. This is the finest solution for achieving business objectives because it allows organizations to integrate services from within and outside their organization.
As an example of a co-sourced model, a hospital hires transcriptionists from outside while retaining in-house transcriptionists. This allows the organization to gain an external resource that works alongside their on-site employees as an integral part of their team. Any business process can benefit from co-sourcing, from design to development and accounting to sales. But some common scenarios when a co-sourced model is preferred are given here:
Provision of helpdesk support.
Extension of support hours to provide 24×7 service.
Management of infrastructure and administration.
Delivery of security.
ADVANTAGES OF CO-SOURCING:
Staff Flexibility: A co-sourced model helps you enjoy the best of both worlds. The sensitive information can be dealt with by the in-house full-time employees that ensure the confidentiality of the information. At the same time, it offers the freedom to hire people from outside when there are delays or backlogs.
Provides Free Time and Scalability: In-house transcriptions can consume a lot of time. So getting an outsourced service may give the in-house transcriptionists more time to focus on their regular projects. This will reduce the stress and pressure that would impact their performance, leading to fewer mistakes and more accurate reports.
Conservation of Precious Resource: With the help of a co-sourced model, one can achieve good results without exhausting their precious resource. The in-house transcriptionists assure that there is reliable help when one needs it. At the same time, the outsourced service helps at times of heavy backlogs or delays with fixed salaries or other benefits. This move will also conserve the office space, utilities, and training.
Reduce the pressure on HR staff: Outsourcing some functions might free up time for the company's HR department. This will allow them to actually spend less time supervising staff and more time on other important activities.
Lower Costs: While keeping costs low is crucial for a business owner, sacrificing quality is not an option. A co-sourced approach strikes an excellent price-to-quality ratio.
Improved security: Having an outstretched in-house team may cause greater risk to the systems and data. Even seemingly minor vulnerabilities in the network may give a chance to malware and hackers. Therefore, good security is a must. A co-sourced provider will have all the knowledge on the latest security developments.
WHEN SHOULD A BUSINESS THINK ABOUT CO-SOURCING?
When the company needs control over its IT development functions.
When a corporation wants to keep and use some internal corporate expertise.
When the company requires a win-win situation with another company to increase its value.
A co-sourced model can be used when real-time and precise knowledge of performance is necessary.
Directions must be followed successfully and swiftly when they are given.
When outsourcing becomes a long-term need for the organization rather than a one-time event.