A Better Business Ideas Will Bring Your Business Into Live
7 min read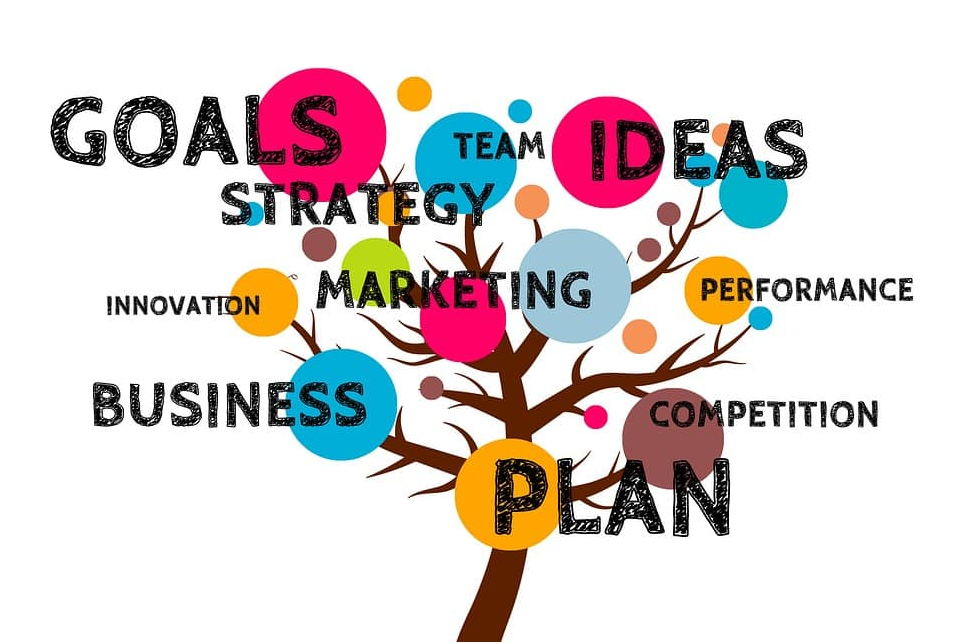 A better business ideas will bring your business into live, you may think where and how to hunt for business ideas?
In a metaphorical way, business ideas are compared with the germination of seeds. The seeds are sowed on the fertile land for germination then with better supplements the seed sprouts out and feel the shine of the sun.
You may wonder where to find business ideas, let me help you with it.
Make a list of things that you wish to do, analyze its reach in the business market and monetize it with some business strategies.
Jot down the skills that you are proficient. At present any business on online platform moves very well if you have skills developing software or an app go head immediately.
Next is, list out that things that frustrate you, what you don't wish to adjust. That would be the best ideas to commence business. As the most successful business ideas are uprooted when bright minds face frustrating situations.
Talk to people around and list out the difficulties they face, you may get better business ideas.
Also can commence business on a niche industry. You can taste success in the demanding area.
Among the option shown above, business on shared economy is most demanding, popular and sustainable one. Present popular brands like Airbnb, Uber, eBay are from shared economy. You can also touch that sector and flourish in your way.
Transform Your Business With Sharing Economy:
The practice of sharing tangible and intangible goods to one another turns to the most popular business. We users feel that its is better to share a product than to earn ownership of the product, because of the affordability and comfortness . In business words, the practice is said to be sharing economy.
Amalgamation of the famous business concept, flexible business model and high-end technology attracts many. That's how the population of the shared economy grows with highly enthusiastic firms like Airbnb, Uber etc.
With this connected environment, people feel thankful to apps and digital platforms built from the thread of a shared economy. This service is widespread around various countries, companies, and industries now. Let me brief down some spark from the shared economy,
Ride Sharing:The process of sharing a ride that includes easy access to a city without having to rely on public transit. Initially, to start with a car-sharing business, you can possess a car and any digital platform to connect users. Expanding the business is on the hands of some strategies.
Peer-To-Peer Rentals:It is a process of an individual renting an owned good, service, or property to another individual. One who owns a product will rent to the person who requires it. When a car owner lends the vehicle for rent to the required person. Here both owner and borrower will be benefitted. As owner turns unused car (product) to money for a limited period of time and borrower with the car (product).
Using this concept and technology many started their own company and tasted success, one such is Airbnb let's have a look at it.
What Is Airbnb:
The craze to sharing business model never ends. It inspired, inspires and will inspire young minds to commence business. In that line a small seed sprouted out at 2007 by including high-end technology and business strategies, they grow as a fruit-bearing plant. Airbnb, the behemoth of vacation rental business connects seamlessly the host and guest. Inbuilt features and well-structured system provides the best services to the people. It has grown from helping 21,000 guests a year find a place to stay to help six million a year go on holiday, and currently lists a staggering 800,000 properties in 34,000 cities across 90 different countries. In that guest can easily procure desired home for rentals, well host is also equally gets benefited by selling their experience and renting home.
Still, now, Airbnb motivates many by large statistics and there are live examples around growing with their inspiring business model.
Workflow : 
Users can access a single profile to be a host (one who rent their unused property) and guest (one who gets the property for rent).
The host will list their used space briefly with pictures, videos and detailed description about it. With varied choices and filters guest book their desired property. The booking can be done instantly or can move to reservation based on what they opt, further proceeds with secured transactions.
The guest, uses advanced filters and queries to find property for rental. With clear descriptions, ratings and reviews guest books the property with attributes, then moves to payment page for seamless transactions.
Admin is the one who monitors the whole scene and acquires fee for renting service, booking of space listing, cancellation of property booked etc.
Revenue Model  :
The revenue model of Airbnb consists of a fee that is charged from the hosts and the guest. The property rental software offers a great platform for host and guest to list and book an unused space for rental, in that way it connects both. Airbnb revenue comes from two major sources:
Commission Fee From Hosts:
Each and every time, when the guest chooses and books the host's property for rental and completes the process by making payment. Airbnb acquires its share as a commission amount. For example: If the guest finds the desired rental property and pay for it by booking, the software takes 10% of the amount as payment.
Airbnb adds its revenue amount with service fee charged to make stay in the rented area. For example, A guest books a property and makes a stay in the rented area. This the service is charged by the software for 3% as service fee.
Additionally, downloading of app, usage of app/software will be another attribute in admin earning.
Fascinating! Right! Wishing to earn by starting a business like Airbnb?
All you need is a software or a native app to promote yourselves in this digital world. For instant commencement of the business, you can approach the best sellers of Airbnb clone in the marketplace. Because you can get required mediums (web apps, native mobile apps in Android and iOS) to launch business immediately without wasting time, money and energy.
Best Airbnb Clone:
Airbnb is behemoth of online property rental. In real world, one who wish to start business on any rentals they take a pinch of reference from Airbnb. Owing to, Airbnb clone is available in the market to furnish your rental business. This clone product includes features and functionalities of Airbnb and resembles as like it. If you wish to launch a rental business instantly approach a best vendor for a best airbnb clone script.
Why Go For Trioangle?
Trioangle Technologies is the best web and mobile development company, that provides variety best working softwares to commence a business immediately. Nothing to get panic those softwares are developed from the inspiration of established firm and popular business models. Trioangle affords best services to their customers with the customizable clone products that is available in different devices.
Choose best clone script, that fit to your idea and get succeeded.
Fine, let me explain why to go Trioangle for best Airbnb Clone?
One stop solution for the rental business "Makent", the best Airbnb clone script from Trioangle will facilitate your business with the plethora of features and best working functionalities. It can incorporate your business ideas, as it is easily customizable. Wishing to enter into rental marketplace with a distinct product then team up with Trioangle and acquire additional services,
Free server installation
Free app submission
Bug support
24/7 support
100 % source code
Free technical support
Free white labeling and many others.
One time delivery to the customers
Transparency of work.
Makent – The Best Airbnb Clone :
Makent is developed to satisfy all the needs of our customers who want to start their own online rental business. It is easily customizable so that entrepreneurs can start the business by incorporating their ideas. The Airbnb Clone Script is available in varied packages and comforts the buyers. With high-end technologies like
Laravel – Widely used Open-Source PHP Web Framework and Angularjs for webapps
Swift for iOS App
Java for Android App the rental software works great.
Upcoming will be the features added to the software to enhance your business.
Technical Aspects Of Research
Platform Compatibility – The technical aspects for platform compatibility decide the extent of your business to the users with different devices. Makent, the best Airbnb clone app is available in Android and iOS.
Advanced search filters – Among numerous listings, guest picks out desired one quickly and perfectly with advanced search filters.
Geo-Location – Accurate locating of the rental property as per guest's wish. Easily viewable of property rented with integrated mappings.
Varied booking options – Multiple booking options are available, based on the comfort and scenarios guest can book the rental property.
Cancellation policies & Dispute Management – As booking, canceling of property comes up with many policies. In any uncomfortable scenario, admin is the one who manages the dispute between guest and host.
Strong backend – As the software holds many data regarding guest and host, well-integrated storage will fasten the work, also provides secured services.
Secure payment methods – With safe and secure payment transactions, the software shows its reliability.
Easy to maintain the user and owner records by admin – By providing a wealth of data that can be analyzed and used in future decision-making and marketing
Rating and reviews – One such main key to choose the listing will be ratings and review. A detailed list of rate and review for one another will improve the listings efficiency.
Communication – To build a trust and transparency in an online platform, communication is one of the way. In Makent there is an option to have a healthy communication. When the guest reservers the property with a warm message, without any judgements host can accept or cancel the reservation. Then the booking process continues.
If you need technical support feel free to contact on [email protected]