7 Ways you Can Use Google Analytics to Grow your Website
4 min read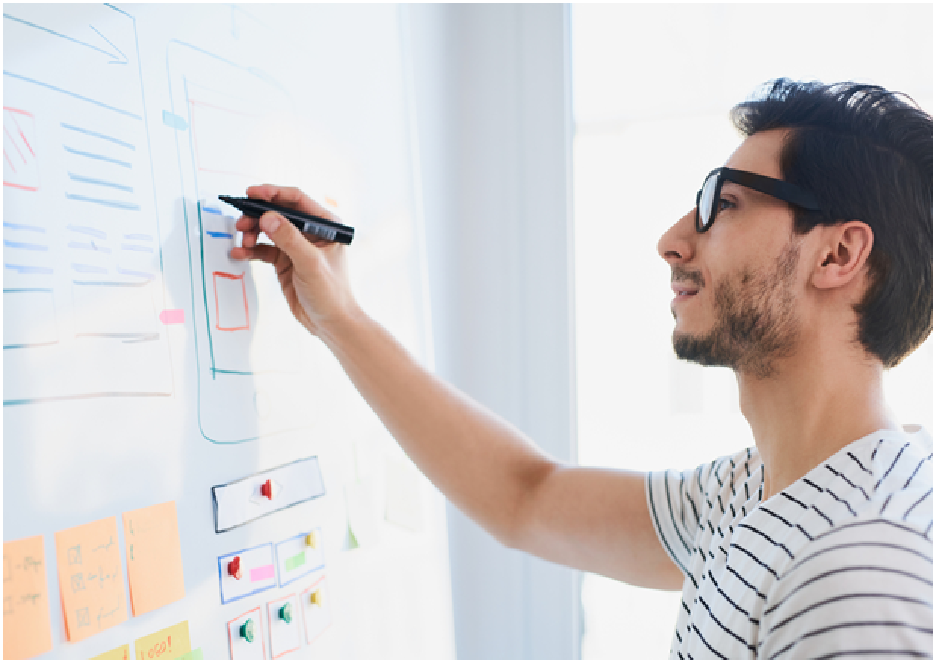 A website isn't only the representation of your business but also a platform that allows you to get bigger and better. When a customer visits your site, they come with an objective. If they visit the services page and immediately leave then it means you don't offer the service they are looking for. If they stay at the section of your blog then it means your content is engaging which is letting them stop.
That's how Google Analytics help. It tells you the time duration a visitor spends on your website, the pages he drill, the bounce rate, the exit time and other attributes that will help you to study the customer's behavior on your site. Without Google Analytics you won't know how customers are seeing your website or if they are liking it or not. This is 10x more helpful for your eCommerce and real estate business. If you ask entrepreneurs, digital marketers or advertisers bout how Analytics has helped their campaigns, you'll get to know how useful it is to build a business.
So, if you have your business website but don't have the analytics then here are seven reasons to have it right now. It helps in the following ways.
Let you know the Bounce Rate
If a huge amount of traffic is going away right after opening your website, then there are some loopholes which you should figure out. The Bounce rate in Google Analytics identifies the number of visitors leaving your website. This lets you know that you will need to work on your website design, content, call to action or some enticing features to reduce the bounce rate of your website.
Makes you Aware of the Traffic Resources
It's the best help for marketers and advertisers, especially when they run the paid campaigns. It also helps to improve your content on the website and lets you know the organic reach of your website. It defines either the money you spend on social media is effective or not. It also gleans out the sources from which traffic is coming like the digital forums, region, and gender of your audience.
Know the Strengths of your Website
With Google Analytics, you can know where your customer is spending most of their time on websites like the pages which are attention-grabbing. Knowing the strengths, you can place your discount offers and promotional deals on that particular page. It will help your website to maximize the conversion rate and increase sales.
Who are the Actual Buyers?
If your website is eCommerce or you sell some services or products through your website, learning your actual buyers can actually maximize the profit of your business. Some visitors come on your website only for window shopping but some make the purchase. If you target the demographics of your buyers who are making a purchase, you will double the business profit.
Is your Website Compatible?
A majority of visitors use Google Chrome to view the website but some of them are compatible with Firefox. Analytics help you know the compatible browser for your website. So, if you know al large portion of your audience are compatible with Firefox, you'll make your website align with it.
Important Keywords
If you know the term people are using in your niche the most, you can tailor your content according to their searches. It's also practical advice for blogging. For example, if you run a Bahrain web design agency, and the keyword web design is gaining you huge traffic (that you came to know through Analytics) so you can write more content on that keyword and drive traffic.
Exit Pages
This feature lets you know the pages visitors land on your website and then leave it without completing the desired action. It's also helpful for e-commerce. The owners can know which of their products are performing and which aren't selling.
Best for Blogging Websites
Google Analytics drives excellent results for all types of website but for blogging it gleans excellent results. It will give you the insights like your audience, traffic sources, and data coming from different regions. You can utilize these insights to create more tailored content for your blog topics. You can work on ideas that will click your audience more. And in this way, you can grow your blog bigger and better.
If you haven't yet installed the analytics plugin yet, it's time to do it now and start gleaning the traffic to grow your website huge.