Here's All That You Need To Write A Scoring Essay!
4 min read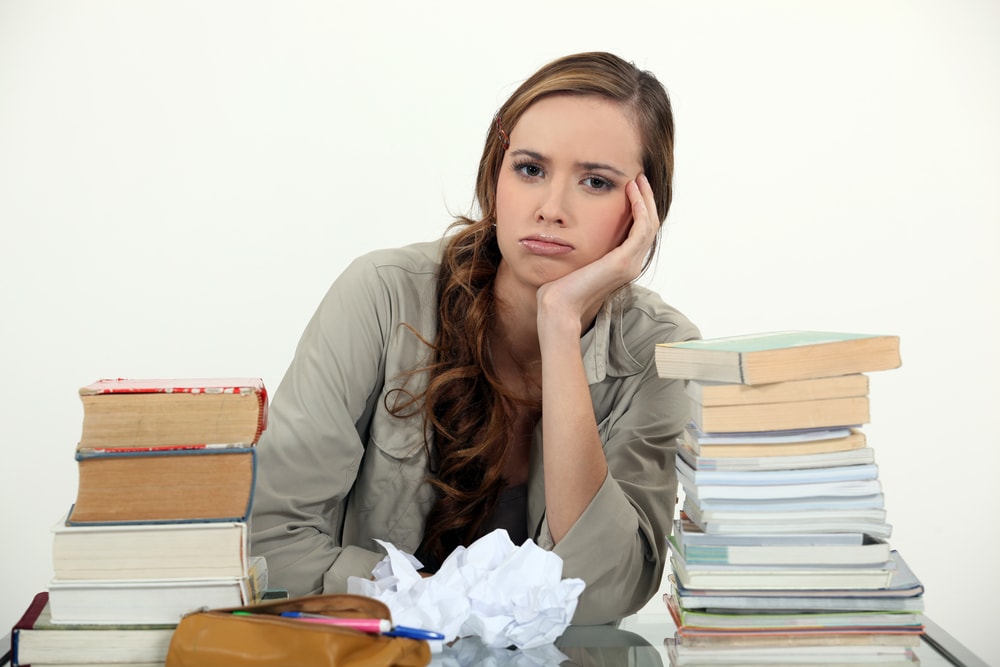 Getting straight A in your essays is not a big but a huge deal. It requires all; your focused time consumption, thoughtfulness and sheer dedication. Repeated pattern of assignments deadlines and submissions cause a severe burnout in students making them likely to perform less efficiently. No doubt, a school can be simply nerve wrecking as it tests our endurance throughout. Of course, there is no way out but to manage your time and setting high-prioritized tasks first in your 'to-do' list. Every student puts an effort and tries to improve every semester; but that essay deadlines draw our whole focus making other courses and studying hours pushed back.
To cope with everything happening around in a school, one may easily get mentally drained and feeling exhausted all the time. Situation becomes more dreading if you're undergraduate or graduate student; as one cannot afford to procrastinate at any cost. In your college years, being behind your assignment submissions puts your cumulative GPA in the troublesome situation which is quite unideal. To avoid such a terrible scenario, students seek help relevant to the essay help online in Pakistan; as cheap essay writing in Pakistan is conveniently accessible.
Are you getting persistent average grades on your submitted essays and assignments? And wondering what 'X' element your accustomed method of executing tasks is actually lacking? Then put your concerns aside, as PEWS breaks down the process to craft the essay with finesse upkeeping all requisites.
Understand Your Topic
Okay, here it goes. The moment you get your essay/assignment topic, you need to jot that down immediately along with mentioning trivial details that your teacher asks you to include or add accordingly. Write notes of everything about the requirements of your essay; word limit, writing style, line of arguments and supporting details to be added, in short everything. Ask questions to your teacher what specific information, narrative and point of argument are supposed to be included. This whole process making an effort understanding topic will clear your mind clutter helping you to focus more.
More You Read, Better You Write
Do not feel lethargic when it comes to reading part; it'll majorly save your time. Most students do not realize the significance of thorough reading about the topic. Skipping this task will do nothing but make you skeptical about every detail which you are writing down. That lucid clarity in your essays can only be achieved when you take your reading seriously. You'll acquire a tremendous amount of knowledgeable information and interesting pieces which would help in your writing process. Your essay would appear more put together and definite if you're simply well-read.
Referring To A Relevant Book Is Pivotal
It is a no-brainer that we all turn to internet whenever we need to gain information for anything. Be it academics or mundane stuff, we are drawn towards hitting the search on Google. But while writing your pristine paper, it is ideal to refer a published book. Putting your time in reading the relevant chapters of a book in black and white or pdf version would add more volume to your essay writing; as you'll acquire an insight from another perspective and viewpoint. When you'll add up the details citing the book, your teacher would have an idea that you have gone above and beyond your understanding capability to present a significant paper to them. It means you have taken the task seriously, that'll surely be a major score for you particularly.
Focus On the Essay Arrangement
Now this is where most students end up lacking, despite of having on-point information along with hours of studying, they do not receive the desired grades. Such unfortunate results occur from impaired reasoning and of course, lacking focus on essay arrangement.
While finally writing your important piece, you must not neglect prioritizing the points, line of argument and underlying details. The best practice is to frame each paragraph supporting a single idea or an argument. In this way, every paragraph would be complete stating different opinions from you as a writer. The definite arrangement of your paragraphs, clarity would make your write-up appear professional and apt. Prioritized writing creates a sense of relevancy and an ultimate flow which connects all the dots leading to a crafted conclusion. You must have your essay arranged in your mind before reaching to your creative outlet.
Citations, Spellcheck & Correct Grammar Usage
Blunders of spellings, sentence structures and grammar are drawbacks that can put your teachers off. No matter how much volumetric your essay is, but if there are apparent glitches then it'll be negation of your positive points. Read and re-read your paper before submitting it, as it'll save your score big time.
PEWS being the best Essay Writing Service in Pakistan, always work towards the development and nurturing of students. By helping students in their burdensome tasks, we execute our goal of continual academic improvements and upgrading the writing skills of students all over the region. We'll upkeep the series of such articles in the future as well to provide you useful tips.