7 Essentials You Must Carry For A Caravan Holiday
4 min read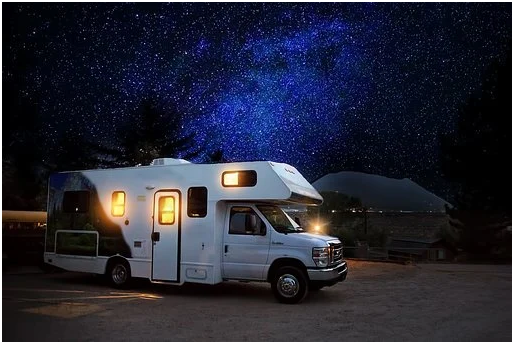 In the post-corona world, there is an increased preference for self-contained holidays. Many places have accommodation restrictions, such as only allowing people belonging to the same family or living together. Overseas vacation is not yet permitted in some countries, and there are uncertainties regarding the terms of stay. Thus there is an increased preference for campsites and caravan holidays. These offer you the much-required respite from staying cooped at home and are safer when compared to staying in resorts and hotels. But should you buy or rent a caravan and use it for the weekend getaway? What to carry for a caravan holiday? We discuss in detail below:
1.  Tools and Safety Equipment:
For static caravans, you have to get the maintenance work done before moving in. But they can be a great source of income as it is possible to rent them when you are not holidaying. It also keeps the inbuilt equipment such as the kitchen hob, fridge, dryers, etc., in working condition. If you have a favorite holiday spot in the UK, search for static caravans for sale UK and buy one soon.
While camping on a caravan vehicle, you will have to ensure that the battery, tires, and brakes are working fine. The gas tank should be full and secured. The cupboards and doors should close properly. It is advisable to carry a hydraulic jack, tire repair kit, fuses, fire blanket, ropes, pliers, screwdriver set, ratchet straps, and crimpers.
2.  Kitchen Equipment:
The caravan kitchen might include a hob, a fridge, and an oven too. But you will have to carry the cutlery set, measuring cups, spoons, utensils, chopping board, masher, peeler, etc. If you have sufficient space, you can take an air fryer, coffee maker, and toaster. You can also bring egg rings, a roll-up dish drying rack, etc. If you are traveling to a secluded location, it is advisable to get the food items too. Tinned tuna and veggies, burritos, cereal and pancake mix, frozen fruits, and spaghetti are a few of the ready-to-cook options available.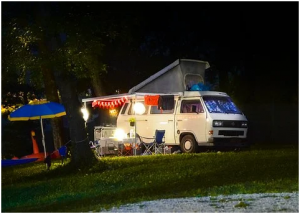 3.  Bathroom Essentials:
While starting the trip, you have to ensure that the water tank in the vehicle is full. You need to carry accessories like a collapsible bucket, mugs, hose, portable grey water tank, etc. Plus, do not forget bath towels, hand towels, toilet bags, cleaning chemicals, soaps, and wipes. Adding an inbuilt water filter is preferable so that you have a supply of clean drinking water.
4.  Bedding Extras:
If you have small kids, it becomes essentials to have spare beddings. These do not dry quickly. It is advisable to carry a mattress topper, pillows, a few blankets, and bedspreads. If possible, buy a lightweight and compact portable cot. It should be such that you could set it up every night and take it down during the daytime. An extra travel cot is useful when you have additional members.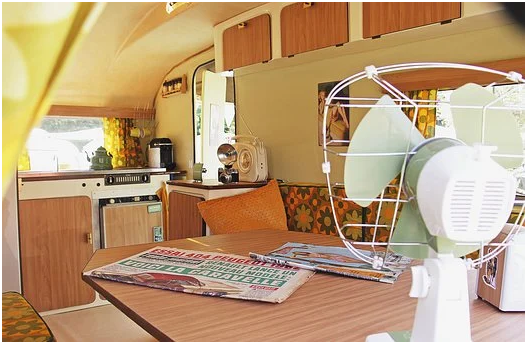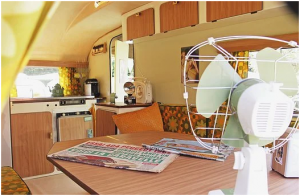 5.  Cleaning Products:
Nobody would imagine their holidays getting spoilt due to a bout of sickness. If you intend to stay for more than a week, it is advisable not to accumulate used clothes. So get a collapsible laundry tub or a Scrubba washing bag, small detergent satchels, and wash clothes daily. Also, bring a pegless clothesline. A compact handheld vacuum cleaner is sufficient for cleaning the floor space. For cleaning surfaces, you can use unscented bleach and white vinegar. Do not forget to bring garbage bags and segregate waste products.
6.  First Aid Kit:
On a caravan trip, you are more likely to explore places that are not highly populated. It might be a remote corner of the forest or an isolated pristine beach. Therefore, it is recommendable to carry a first aid kit. Include anti-fungal powder, electrolyte solutions, cold and heat packs, scissors, tweezers, and pain-relief medications. People going on an adventure trip should take extra precautions and carry heavy-duty bandages, trauma shears, face shields, and snakebite remedies.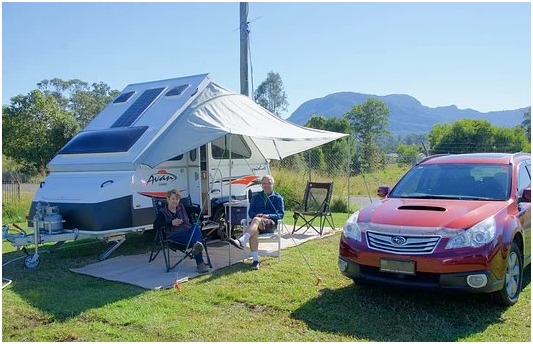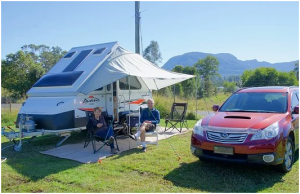 7.  Outdoor Recreation Items:
The caravan is for exploring the world outside our four-walled rooms. So, pack the deck chairs, folding tables, barbeque, insect repellants, and camping fire pit. You can change the recreation items for every trip that you make. It also depends on the place where you decide to stay. Cameras, bikes, snorkeling gear, canoes, inflatable paddleboards, and drones are among the latest vacation must-haves. Let kids choose their toys and have fun while packing their goodies.
Final Thoughts:
It is essential to pick things smartly for caravanning. It is advisable to have separate bags for each department. Use box-shaped containers, collapsible bowls, kettles, and utensils with detachable and common handles. If you plan for a longer duration during the holidays, take portable solar panels. In winters, have alternative energy sources such as power banks and batteries.
With every passing day, you might feel that the caravan room is shrinking in size. Therefore, keep the things in their respective places and dispose of the food packets and boxes once empty. Be safe, responsible, and have a fun-filled caravan trip.