Know When To Call For A Plumber And Not Wait ?
5 min read
Although DIY hacks are taking up a buzz everywhere, yet sometimes it is impossible to fix a problem without a professional. Water, drainage, sewage lines, heating and cooling systems are a core part of life these days. While heating and HVAC systems can still be counted amongst luxury amenities, but the supply of water, drainage solutions are necessities. This is the reason why plumbing happens to be a basic service in day to day life. Some or the other time, whether due to a leaking pipe, low water pressure or blocked drains, you need to dial for a plumber. Therefore, it is always wise to keep the contacts of plumbing services handy and know when not to wait any further and call for a plumbing professional at once.
Low Water Pressure
If you are experiencing low water pressure in all faucets of a bathroom or the kitchen, it should ring a bell. Sometimes when it's the case with a single faucet, it could be a jammed or clogged aerator. In such cases mild washing by soaking in vinegar or scrubbing of the aerator does the trick. However, throughout the house all faucets should not have low water force at a time, which means its time for you to call up a plumber.
In general, poor water pressure can be experienced if one of your water pipelines are broken or leaking. This kind of problem can lead to constructional diggings as well, as the pipelines are designed underneath walls. However, poor water pressure even after cleaning an aerator is enough a reason to get a plumbing service.
Rusty or Sweaty Water Heater
It is unusual for water heaters to have dripping water or vapour being accumulated outside. If you find such signs it could be a potential leakage. However, it is worth understanding that such vapour formations are not easily noticeable from a distance. Therefore, you can look for other major signs like:
Rusty formations on the external surface of the water heater
Water constantly dripping from the heater.
These signs are not to neglect. Pipe leakage can not only damage your water heater but even your walls, ceilings and floor, potentially punching a big hole in your pocket. To save yourself from such a blow, get an experienced plumberto visit you whenever you notice the above signs.
Jammed Drains
Well, the pungent odour, stagnant water, and dirty pool of water in sinks or washrooms can be more than any nightmare. However, jammed drains do not crop up as a major challenge one fine day. If you are careful enough and notice the drainage pattern you can save yourself from your house turning into a dirty hell.
Signs of clogged drain:
Slow passage of water
Bad odour around the sink or drain line.
Water coming back from the drainage hole.
A grumbling sound when your pour down water
Bubble formation while the water tries to pass out through the sink outlet.
What are the costs for the work?
For the work of the heating, gas and water plumbers, the working time is usually billed at a fixed hourly rate. In addition, there are travel costs, which are either set at a flat rate or based on travel time and distance. Depending on the complexity of the assignment, the time and thus the hourly rate may vary. If it is an urgent matter, such as a heating failure or a malfunction, an additional fee for the emergency service at night, on the weekend or on public holidays can be added.
Not all a quote is the same as an offer.
In any case, it must be ensured that an offer is linked to the price and that the craftsman is not allowed to charge you any higher costs or reduce the scope of services beyond the offer amount. While an insignificant excess of the cost estimate is usually possible and may be a maximum of 20-25%. This excess of the sum must generally be accepted by the customer. The duty of the company or the craftsman is to inform the customer immediately about an increase in the estimated amount.
How does an order work?
As a rule, the execution of a given order begins with the inventory by the employee of the company you have chosen. In the best case, he will respond to your descriptions, wishes and the individual situation and form a professional impression of the feasible options. To be able to describe exactly what your idea looks like when replacing an old device or purchasing an additional new device, you should inform yourself in detail beforehand. Find a conversation with the installer and use the advice to find a common solution. If you have found a suitable result, you should in advance about the start of the project, the duration of the assignment and the costs incurred by means of Estimate or offer about the financial framework.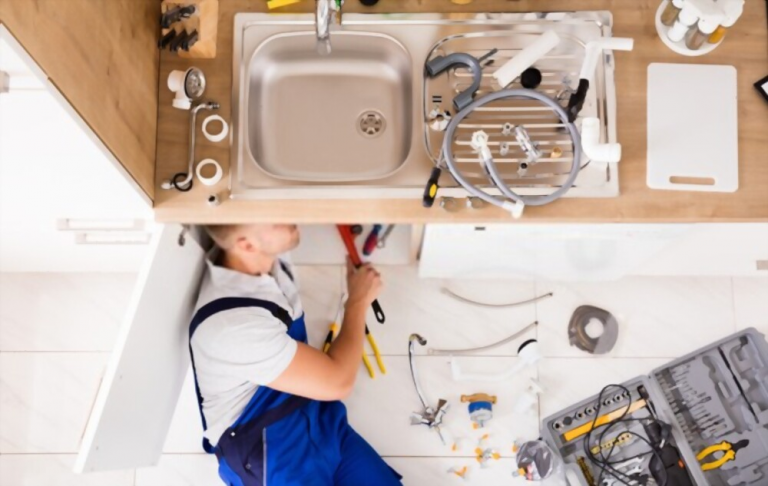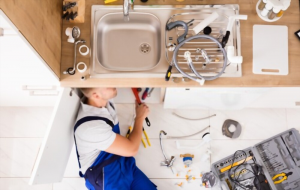 After the planning has been established successfully and, in your interests, the reputable system mechanic for sanitary, heating, and air-conditioning technology carries out the work according to the previously defined framework and, at best, informs you during the process of any intermediate status or any deviations / problems that may arise.
Once the work has been completed, the joint acceptance of the use or the commissioning of a new device should be carried out jointly with the contractor. If a new device has been installed, a detailed briefing by the plant mechanic speaks for a good and serious work ethic.
While sometimes pushing the drain outlet with a narrow pipe, wire etc can save you from trouble, but some other times it is more than that. But ideally, whenever you notice any of the above given signs or even two of them, you must realize its high time to get a plumber attend the drainage system.
Apart from all these major troubles, you can have problems with water pumping, tanks, installation of HVAC systems to washing machines, installation of new water connection to much more. The plumbing solutions required from time to time are numerous. Therein, it is best to keep handy the contact of a reputed and reliable plumbing service around you, so that even in emergencies you are not bewildered.