Sectional Sofas For Small Spaces
3 min read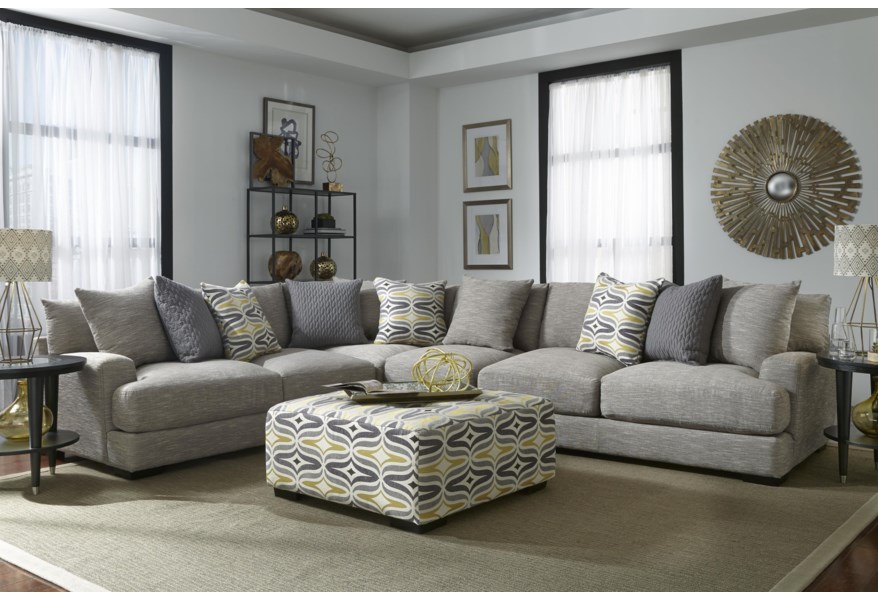 Sectional sofas have long been associated with large family rooms that were constructed for family gatherings or group assemblies. Today, a small space can handle a sectional sofa very well. In fact, small rooms can take advantage of this piece of furniture coziness. Left in its typical L shaped configuration, sectional sofas for small spaces can hug the walls, leaving the space in the center of a small room for a large square or rectangular coffee table around which friends and family can gather.
In a small space, the sectional sofa can add comfort to your home decor without being too bulky or disrupting the flow. When furnishing a small space, sectional leaves or provides you with more space. When compared with the other types of sofas, a sectional sofa is advantageous because it probably ends at three pieces, a number that is often a starting point for most other sofas.
Here are the top sectional sofa recommendations for your small Space
3-piece sectional couch
A 3-piece sectional custom couches provides plenty of seating options without overfilling a space, making it the right choice for small living rooms. These sofas usually feature a stylish L-shape that can help define a room's layout and optimize the space. With a 3-piece chaise sectional in your living room, you will have more space for other essentials.
Reversible Sectionals
The versatility of reversible chaise makes them perfect for small apartments. These sofas feature modular designs you can reshape whenever you want. Its modular design makes it easy to add plenty of comfy seating to your living room without overcrowding it.
Futons
Sometimes called convertible chaise sofa, futons can help you get the most out of a small space. They are designed to swiftly convert from a couch into a bed, making them great choices for any small space.
LoveSeats
If you feel that the traditional sofa is too large for your living space, another great sectional sofa option is loveseats. These are mainly for two people and have comfortable seater/seat cushions. They fit well in a room however small and usually come with colorful throw pillows.
.
Reclining Small Space Sectional Sofa
Technically not a couch, a reclining armchair is the most space-conscious option out there. Its two armrests provide a more open seating arrangement. In addition to their flexibility, recliners may have footrests that fold out easily when you need them.
Sleeper Sectional
Sleeper sofas are great options if you entertain a lot of guests. If you have visitors and your space is too small for extra beds, they serve well as great options as Its biggest advantage is the ability to be converted into sofa beds.
Modern Sectionals
The new small modern look sofas are also very good for small spaces. That's because you can adjust the shape of the sofa to suit just about all your needs. These sofas are made up of separate modules that can be added together in different ways and patterns. Modular sofas come in many different modern styles and fabrics.
https://www.westelm.com/shop/furniture/sectional-collections/ offers exclusively designed sectional lounging sofa collections crafted with the finest materials for modern sofas' styles
In conclusion, because the sectional chaise lounge comes in a wide range of sizes it's important to measure not only the dimensions of the room but also the staircases and entryway to make sure all the pieces will fit during the move. Know your focal points i.e when you stand in the living room, notice where your eyes are right facing and drawn; it help saves space
Also, upholstery, textures, and prints should be put into consideration. Avoid bold and inept prints as they will give your room interior design a claustrophobic and messed up look.
Check out more about small sectional sofa @ [http://www.sectionalsofareviews.com/bobkona-manhattan-reversible-microfiber-3-piece-sectional-sofa-set] and why they could be a great alternative for your smaller space.
Also, visit https://www.wayfair.com/furniture/sb0/small-scale-sectionals-c1867353.html for new arrivals, Mid-century designs, Leather sectional sofas with storage ottoman, etc.