5 Ways to Send Love Messages to That Special Someone
3 min read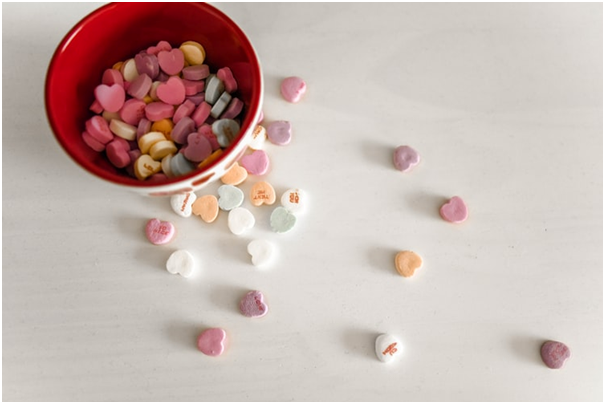 Many of us have been separated from loved ones due to the coronavirus pandemic.
It's been hard but it's given us a great excuse to send sweet love messages! Whether you're separated by a few blocks, a city, or a whole country, you can still send a love note.
Best of all, you can keep sending these messages even after you're reunited. It's a great way to keep the passion alive and remind your partner how much they mean to you.
Wondering how to send love messages to your special someone? Read on to learn 5 creative ways!
Send a Postcard
One of the viral ways to send a message even in the late 18s was through postcards
Sending a card when it wasn't your birthday ? It's such a wonderful feeling because it shows someone is thinking of you.
Send a love message in the mail using a service like Postable. Type up your message, choose a card, and they'll send it to you.
The TouchNote smartphone app lets you upload your own image and add it to a card or postcard. Why not send your favorite photo of you and your loved one?
Write a Love Letter
Postcards or cards are a great choice if you want to include images. They let your loved one display your message by pinning up the card.
Maybe you'd rather send something more private, or personal. Why not send your romantic love messages in a letter?
Choose a nice paper and take your time to express how you feel. Maybe write a draft before you put pen to paper for the finished letter.
For extra oomph, spritz it with your favorite perfume or cologne before you send it.
Email Your Love Messages
Sometimes we don't want to wait for letters to arrive in the mail. In these cases, email gives you an instant alternative.
It's better for longer messages than you might want to send over instant messaging
Attach images to show you're thinking of them. Or use GIFs to refer to 'in' jokes between you and your loved one.
Make Your Messages Public
It's always nice to publicly declare how you feel about someone. It lets your loved one feel seen and appreciated.
Consider posting an image to your Instagram feed. Pop your love message into the caption and tag your loved one.
Want to liven up your message? You can add text animation to your design and post it to your Instagram Stories. Remember to tag them!
Use Instant Messaging in a Creative Way
It's easy to send an 'I love you' message in a text or a WhatsApp message. Yet you can use instant messaging in a much more creative way!
Why not create a piece of art and send a photo of it to your loved one? Or create clues and send photos for your special someone to decode.
Maybe create a video clip recreating part of their favorite music video. Put some thought into what you create and hit 'send'.
Which Way Will You Choose?
These 5 methods are a great way to send love messages to the special someone in your life. Don't feel restricted to just choosing one.
Consider doing one a week, or combine methods for greater impact. Maybe set your partner a challenge to send messages and see who can get the most creative.
Keen to find more tips to boost your love life? Check out our related articles for more advice and ideas.