5 Reasons to Promote Your Dental Practice
3 min read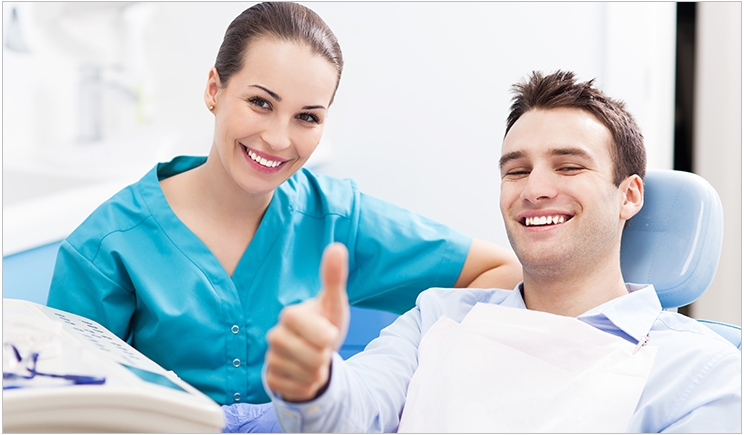 It's good that you understand how important spreading the word about your dental business is. While a career as a professional dentist can be fulfilling, the competition for clients is also often increasing.
Thus, you have to find helpful ways through which you can use to promote your dental practice. Fortunately, this guide gives a helpful rundown of a few reasons you should consider:
1.  To Stay Competitive
Promoting your dental practice will significantly impact whether your business can stay competitive. It helps your business stay relevant to current marketing trends and patterns. Staying competitive involves realizing the importance of engaging with consumers regularly.
Various other dental health brands already realize the importance of promoting their facilities continually. Furthermore, brand promotion techniques also evolve. Common methods include digital marketing, which has drastically changed how dental practices avail their services.
By promoting your dental practice continually, your business will be in an excellent position to stay competitive. It allows you to customize your marketing campaign, so your dental business stays relevant.
2.  To Improve Brand Value
Brand value refers to the perceptions, views, and reputation that your business maintains among prospective clients. Promoting your brand helps to make a good impression on the prospective clients of your business.
The promotion enables you to achieve this goal in various ways. First, it allows your business to demonstrate its affinity for sharing helpful information with consumers. Second, it helps improve your brand's social proof, primarily if you use a well-branded promotion campaign.
The symbols, logos, and unique selling points of your business all become transparent through this process. The dental marketing campaign helps you overcome this issue by ensuring you are always in the minds of your consumers.
3.  To Improve the Focus of Your Marketing Campaign
A sales promotion is a process that requires various types of marketing metrics. Before you can promote your dental service, you have to aggregate marketing metrics such that it's helpful for your business operations. You can also opt for help from a marketing agency if you have a reasonable budget.
A focused marketing approach helps to incline your business to focus on the various patterns you can acquire from marketing statistics. Aside from helping to boost the success of your marketing, the data will also improve your insight into business performance.
Such information is crucial in adjusting your strategies to market your business. There are various product promotion techniques, and the right one for your dental service depends on multiple factors. These include consumer needs, location, target demographics, budget, and more.
4.  To Help Improve Revenue Generation
Revenue generation is an important goal for any dental business, and it requires the latest promotion strategies for success. Business market trends change and evolve regularly. Various competitors are often entering the market, and these factors are likely to cause changes in your business's revenue generation.
A concise promotion campaign helps set your business as an industry leader and a brand of value. Through these methods, prospective consumers are easily likely to find and access your services.
It's the main reason you should consider continual promotion strategies to help improve the success of your business. The key to success in this approach is to ensure the promotion strategies resonate with your consumers and business goals.
5.  To Create a Communication Opportunity
Communication is an important resource for your business organization, especially in sharing insight about new products. Consumers have different needs, and promoting your business helps you tune in to these needs. The promotion techniques help encourage transparency and engagement, crucial for lead conversion.
The key to success in this business management context is to use the right communication strategy or approach. You have to ensure your product promotion techniques foster communication. A good example would be in availing your social media handles alongside any advertisement methods you use.
Many consumers today prefer interacting with medical health brands through convenient platforms such as the internet. You can leverage this opportunity by ensuring your campaign also involves the digital marketing space.
As you have noticed, promoting your dentist business is an important goal. Consumer needs and business trends evolve. A good promotion strategy helps to ensure your business keeps up with these changes and trends.