5 Potential to Look for in a Metadata Management Solutions
4 min read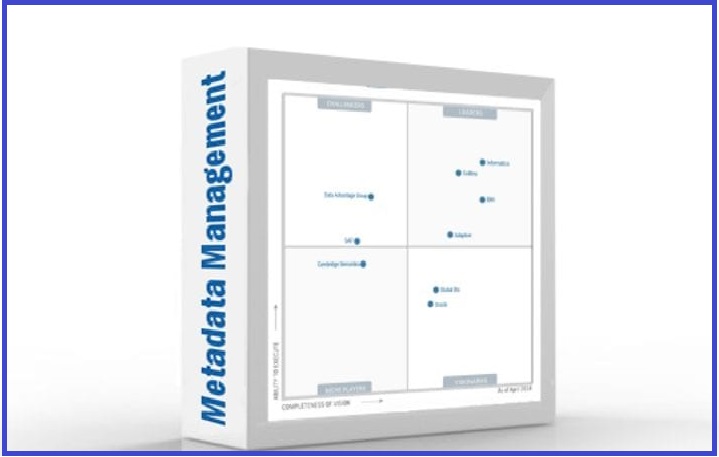 The metadata management solutions involve a connected set of procedure and rules that involve proper data modelling, governance and administration. Data governance policies and standards should be handled and maintained across the data life cycle. The policies and teams of governance must set the scope and priorities of the control of the metadata. The priorities for the management of metadata must be closely aligned with other quality control priorities.  There should be a number of process points and expectations of how metadata should be managed and controlled in the course of the investigation of the process and rules associated with the creation, use and documentation of metadata. There should be metadata requirements and standards established in solution design processes and with teams concerned with administration supporting metadata repositories. From these points of the process, activities can be measured in contrast to the requirements rules, standards and policies. All these opportunities are at the operational level for measuring and tracking metadata performance. Metadata Management helps the administration of data in terms of tracking the assets as they are manipulated. Some of the essential potentials to look for in the management of metadata are as follows:
Data Inventory
The data inventory lists all your data assets and their exact location. It is considered to be very crucial in terms of any MMS offering. The inventory should have all the required information regarding the repository like what content is present and if the content has got any personally identifiable information. These inventories are often referred to as data maps. The metadata management offering should provide a data inventory and make it possible for the administrators to view each of the individual catalogues easily. All these come handy at the time of managing security around the personally identifiable information.
Data Lineage
Data Lineage refers to trust and accountability. Most of the heavily regulated industries such as finance and healthcare access the risk that is associated with losing track of information from a standpoint of compliance. There are many other operational costs to consider as well. Data administrators have a knowledge of the infinite number of ways for the record to go unused. A metadata management solution that comes equipped with Data lineage will definitely make it easier to locate and troubleshoot the quality of data as well as all the related issues of compliance.
Tagging
It is a matter of fact that many times you may wish to have the ability to new metadata into your inventory as and when your business requirements start to change. A metadata management solution should have tagging capabilities in order to make it easier to make notes of such characteristics. Most of them also apply tags based on a pattern. In the long term, this will be highly helpful in saving a lot of time and effort of your management team and would also eliminate the prevalence of any human error. Data management consulting services provider can help you with adding the feature of tagging in the metadata management solution.
Business Rules
Semantics make available for a great amount of help to the data stewards by letting them have a knowledge of the meaning of data to an organization. There are mainly two main components that can help in a catalogue i.e., definitions and business rules. An entity must primarily be defined much before it can be related to any other entity by means of the rules.
Data Connectivity
Data connectivity definitely underpins the metadata management solutions ability as it is able to load metadata from various other database management systems like the ETL solutions and data governance tools. For proper reporting of the insights, it is crucial to passing that data to business intelligence and analytics solutions. You should look for the capability to connect data via an API as this can every so often maximum power and flexibility. It is a matter of fact that every second organization won't be able to invest in a metadata management solution but one even should not settle for a solution that will be inadequate a few years down the line. A considerable amount of time and effort is required to establish inventories, definitions, policies, and catalogues. There is absolutely no guarantee that you would be capable to easily migrate these old assets to a newly formed metadata management solution, so it is at all times advisable to put in the considerable effort in the initial days so that you find something that can supplement your business with its growth in the forthcoming years. You can get in touch with data management consulting services to help you in setting up the overall system at a single go with considerable thought for the upcoming days.
Author Name:
Shopia Wilson
Author Email: shopiawilson1984@gmail.com