What Are The Benefits Of Living In A Small House And How To Have It?
3 min read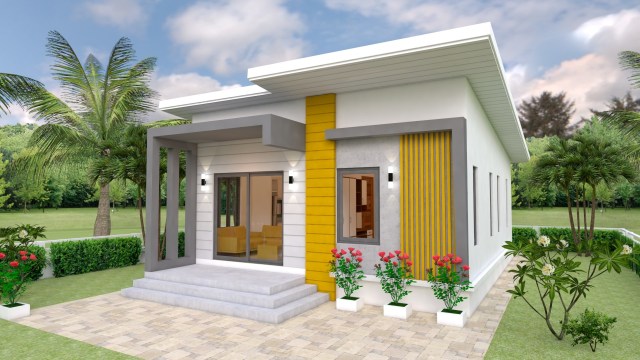 Living in a small space means cutting down your luxurious side, staying low key, adopting the idea of minimalism and fading all the luxuries from your life. The ideas seem painful at the start but when we start getting the benefits, we cover the loss of all luxuries.
Now, it doesn't mean that dropping your luxurious lifestyle makes you less happy. Instead when you adopt minimalism, you start saving the cost, space and time, for example instead of buying a TV stand you can opt for having your TV Wall Mounted, as they're often cheap and it frees up space.
Here's how having a small space benefits your lifestyle.
You Start Saving Energy 
In a small space, you don't have enough rooms to lighten them all which means you don't have to invest your money on heaters or coolers. If your home is open to sunlight you can use the natural energy to light up your day while in the night you can go for smart lightning that is investing on the energy-efficient lightning.
A small space and minimal lightning not only save your electricity bills but also save you from the hassles of huge spending.
Less Efforts in Maintenance
When you buy lofts in Toronto, you are responsible for all the huge spaces of the loft. You have to clean the space, fill it with furniture and take care of all the things around. While in a small home, there's less space for cleaning and home maintenance. It means you can spend less time doing the chores and more time with your family doing the outdoors, watching your favorite movie or playing in the garden.
If luxuries give you more happiness than spending time with your family then it will be quite challenging to adopt a minimalist lifestyle.
A Healthy Lifestyle
The richness in your home doesn't matter when you aren't healthy enough to live more. If your small home is nature-friendly and gives you healthy vibes then you're definitely going to live long.
A small home is less cluttered, more people-oriented and even in the neighborhood there's a strong bond between people. Big and grand might be your lifestyle but if it isn't giving you happiness then you need to rethink.
Cost-Saving
Do you know why people choose 50 Yorkville Ave to live in?
It's because they are small units, encourage minimalist lifestyle and have no room for extra spending. So, you only gather things that are required for living. That's why living in a small home is full of healthy perks and benefits.
Therefore, a small home is not only cheap but is also space-saving. Successful people like Warren Buffet still live in a minimal home and spend his money on growing business rather than adding luxuries to his life.
How to Encourage Small Home Living?
You can give up the idea of living in a huge space when you will know the perks of a little space. Take it from the above and understand the benefits and see how it benefits your lifestyle.
Don't buy things unless you need it. If you buy something new for your home give up something of the equal size to the charity. This strategy will also allow you to help the poor while keeping your home space limited.
If you keep less furniture in your home and focus on having brighter paints, your space will look big. In addition, you can also remove the junk from your home and empty the filled spaces to make your home look light. Keep it open to sunlight and indoor plants will also make your home look clean, tidy and big.
To Wrap it Up
Adopting a minimal lifestyle will take your creativity, flexibility, and ingenuity but in return, it will give you happiness and peace of mind. And when you have your mental peace and satisfaction, you will better achieve the meaning of your life.
And what can be the best thing more than spending your time with your family rather than cleaning and maintaining your home?
Regardless of the stuff, you add in your home, if they aren't making you happy then there's no use of it.
If you live in a small home, how has the experience been?