Guide To Build High-Quality Backlinks
4 min read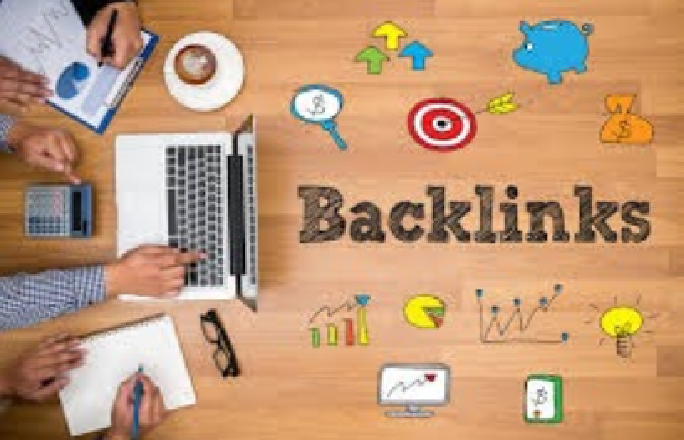 Backlinks are one of the greatest factors of ranking every webmaster got indulge in planning for getting high authority backlinks. But is it easy to generate them all of in a sudden way? The answer is 'NO' as if generating quality backlinks is so simple then there will be no competition. As it is a lengthy process and requires more quality over quantity for the generation of good backlinks.
Let's dwell in the story of Mr. A who wants to generate more backlinks but of high quality. But he is having a problem that he is alone and has to do all the work himself alone. He is unable to find the accounting guest post sites for his blog.
Here we have pointed out some key points which will help him in the generation of more backlinks.
Best tips for the generation of high-quality backlinks
Here we have pointed out some tips which will help in the generation of high-quality backlinks-
Publish unbeatable content on your website
This is the first and foremost priority of yours to write an unbeatable content on your website. The content must have a great source of information and must be written in a planned manner according to what next the user wants to read. If anything is missing in your post then there may be a rare chance of linking back to your website. 
Use the above given planning and write what your user is visiting on your website and satisfy the user intent which will help you in linking by anyone of your reader.
Publish the content having any type of original research
Original research is also one of a great way of getting a high-quality backlink via publishing content which is related to your research. For this, you must do original research like you can conduct a survey, use business data, produce case studies and publish a content relating to it and must not be found on other sites. After publishing a blog post having original research then there may be more chances that other sites may link back to you.
Publish content in the list format
People love reading content that is published in the bit-sized chunked format. This provides the suitability to the users that a whole lot of information is compiled in a single blog post. This type of content attracts the attention of many publishers too to link them in their blog post.
Create a comprehensive resource
Creating a comprehensive resource is also a great way of generating high-quality backlinks as when someone finds all the information in one place. There is more chance of linking back if anyone is writing for any part of the post for a more comprehensive view.
Create content that remains evergreen all the time
The best way of creating a high quality backlink is by publishing evergreen content or the content that never loses its popularity in the near future. By simply publishing those content that never loses its popularity there are more chances of getting a backlink from those websites which are also writing for these topics.  
Publish hot cakes like content
By publishing content that are very much trending and requires no popularity because these are very much time sensitive. And when you are publishing this type of content that is trending in the market then more and more people have chances for linking back to you. This type of content does not remain an evergreen content long time but may bring relevant content to your website. 
Reach sites that link back to your competitor
If you want to outreach your competitor strategically than in this way this technique is best for you. As in this, you can withdraw the position of your competitor simply by reaching to those webmasters who have provided links to your competitor and ask them to provide links to your brand as this will improve the user experience of your visitors. 
Rebuild broken links
Broken links are a great way of generating high quality links with less hard work as in this simply the webmaster needs to find links that are showing great results but have a 404 error message.
And wherever you find this type of error message in the hyperlink then you can simply send a mail to the webmaster that he is having a broken link and the only thing is that he needs to add his link having the similar content that's all. 
These are the best techniques that any webmaster can use to build a strong backlinking profile. 
Conclusion
Here in this post, I have written the major tactics which a webmaster can implement and have on their website which will give long term benefits to the website owner. And in this, the easiest and effective tactic is by building backlink by the broken link tactic.