4 Compelling Reasons To Hire A Professional Wedding Photographer
4 min read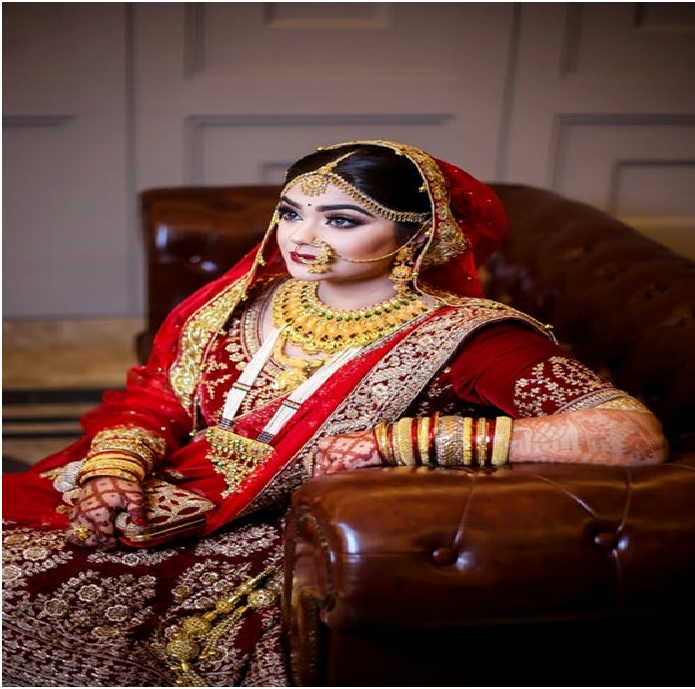 A wedding is one of the most amazing and life-changing decisions in everyone's life. Everyone needs the occasion or celebration to be as extraordinary as could be possible. So, you must choose everything with a strong interest. And, one of the most important parts is the photographer, which becomes essential in the case of a traditional wedding as it has hundreds of rituals to follow, and holds a special meaning to it. Also, because in the end, it is the photographer that helps you to memorise and capture this special day in your life.
You may think that hiring a professional wedding photographer is an added expense that you can't afford. But over the years, when you look at the wedding pictures of unflattering, drunken antics, you will wish that you had spent that little extra money. Of all the reasons to hire a professional wedding photographer, the most important is that your wedding is one of the greatest milestones of your life.
Also, keep this in mind, while hiring professional wedding photographers, that digital cameras are everywhere nowadays, but not everyone is a photographer. But a London based Asian wedding photographer provides you with the expertise and professionalism that should be there in traditional wedding photographs.
Is hiring a professional wedding photographer a smart decision? It is common to be a little skeptical that service with that high a price tag could suitably be done correctly by a friend. All things considered, you are the only one who can settle upon that answer.
However, here are a few reasons why we believe that you should leave your traditional wedding photography only to a professional wedding photographer:
1. Professional Photos of your Traditional Wedding Day are an Absolute Must
Professional photos and prints of your traditional wedding day are an absolute must. Because you will look back on this day and the memories made, with the tender of feelings, and at that time you will want your photos to match. It might leave an emotional scar that will haunt you half forever if you do not have wedding photos that you are proud to show to others, and most likely also display in your new home.
2. A Professional Photographer will make a Plan
Your hired professional photographer will have a sit-down with you for an initial consultation, to match your expectations and style. They will make notes on your plans so that they will know specifically what you want and need to capture on film. After that, there will be many emails, texts, and probably phone calls to boot. A trusted professional photographer will do everything it takes to make your wedding photographers look amazing, and make sure not just to get the job done, but to get it done right.
3. A Professional Photographer has Special Training
What makes a wedding photographer a true professional? The answer to that is special training. While not all photographers take formal classes, they most certainly apprentice. Most wedding photographers learn not just how to work the camera, but how to stage the shots, and the lighting, and how to know that the bride's attire needs fluffing and that the groom's trouser legs should be straightened and make sure they do not stick to his socks while clicking; and all this training is done under a professional photographer.
A wedding is quite a big and overwhelming occasion, so, commonly, you may well change your mind a few times, not just before your day but during, and a truly professional photographer knows how to roll with the photographic punches. He'll not only make sure to capture the photogenic side of your face, but also ensure that all your family and friends have their clicks while drinking and dancing.
It is not at all an easy task, but it is worth it because a professional photographer will also have taken your pictures with the highest quality camera he or she can afford. It is common to see a camera in his hand, another around his neck, and one more on a tripod for formal still shots of your group. And on top of that, he will bring lights and umbrellas, spare batteries, and his entire case of lenses (expensive lenses). Good cameras and accessories don't come cheap, but if you hire a professional photographer, he will have plenty of work so that he can invest in and maintain top-quality equipment.
It is not just the value of the camera or the equipment. It is the expertise of your professional photographer's eye so that there is a near-perfect version of every pose. Additionally, it is not just remembering that you wanted this and so body arrangement, but that he or she is beyond civil to your guests, even under the pressure to get everything done in the time that you have paid for. No professional wedding photographer just gives orders to pose and shoots in auto mode.
So, if you are looking to save as much money as you can on your wedding day, then you can always spend less on other wedding services. But never try to cut your wedding photos because, at the end of all the partying, food, and flowers, there will be nothing left except your wedding photos to look at the memories fondly. Your wedding photographs will be your proof of one of the most important occasions in your life.