WooCommerce Security – Top Tips to Protect Your Online Store
6 min read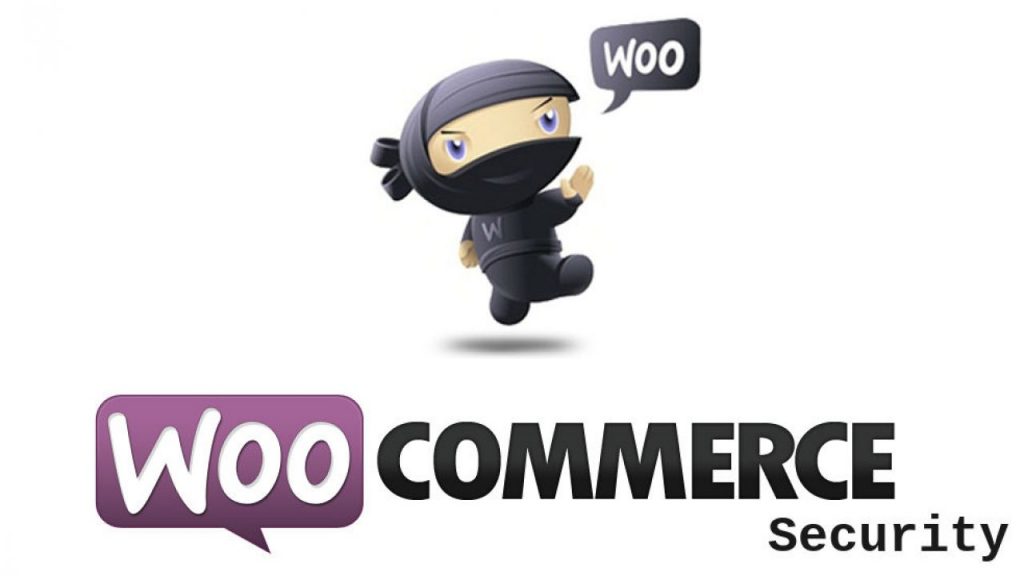 WooCommerce has been playing the lead role in providing eCommerce functionality to stores around the globe. According to BuiltWith, WooCommerce is powering around 3.8 million websites around the globe. It is the simplicity and ease of the platform that is attracting merchants and sellers to build their store with WordPress and transform it into the complete eCommerce website with a simple plugin. Thus, WooCommerce is powering online stores way more than other dedicated platforms that include Magento, PrestaShop, Shopify, Opencart, etc.
With so much fame and reliance by businesses, entitiescome security threats as well. WooCommerce has been in hot waters for its security. Hackers are on the look for different vulnerabilities to breaking into web stores and have a fair or unfair deal. A hacking attack brings calamity to the store as it loses its sales, customers, and their trust as well.
WooCommerce Security
To help you cope up with WooCommerce security, I am sharing some of the tips that are mandatory for you to follow and adopt.
Modify the predefined username
By default, WooCommerce set the login ID to 'Admin' which is easy to guess for even a hacker who has just entered the field. They may try a few combinations of passwords with the username and break into your website without much struggle. The first and foremost thing to do is changing the username to a unique ID that is not easy to predict. Follow the steps to change the username.
Step 1: log in to your WooCommerce website, and click Users in the control panel.
Step 2: Click 'Add New' from the submenu to create a new user account
Step 3: Fill the details and set the new account to be the administrator
Step 4: When done, logout of the website to login back in with the newly created username
Step 5: Login and delete the old one.
Set a strong password
We usually set weak passwords that may be a surname, company name, date of birth, or a simple pattern of numbers. Such passwords are considered weak as they can easily be predicted by anyone who comes across your website and do a little research about your presence on social media and other platforms. Therefore, set a strong password and keep it to this specific account. Do not use it for your personal Gmail or Facebook account. For setting a strong password, follow these steps.
Use a phrase rather than a word as a passcode. A word can easily be guessed by trying a few of them related to your personality, job, or profession. However, a phrase or sentence becomes stronger with the lowest guess probability.  For example, 'iworkasawriter' is stronger than the 'writer' password.
Use acronyms to set a password that is irregular but memorable for you. To make it stronger, go for a combination of numbers, symbols, and alphabets with a variation of small and capital letters. For example, 'Not@common#Code'.
Frequent website backups
Having website backups regularly may not fall under security. However, to remain on the safer side, one must ensure to have the data if something goes wrong with the web hosting server. For websites that are powered by WooCommerce, timely backups become a mandatory thing.
Every eCommerce website is backed by a store with an inventory that needs to be cleared off within a defined time. If such a website goes down, it becomes complete chaos for the managers and owners. A WooCommerce website needs regular backups to ensure it remains up and running.
Backup is your savior in case someone hacks your websites and erases the entire data from the server. So, you can easily recover and go live with the same products, categories, customers, and orders, etc. additionally, you must ensure the backup is archived in a safe location and easily accessible to you.
Configure security plug-ins
Put an additional layer of security by installing a plugin. A WooCommerce website is equally exposed to hacking and malware attacks as other online stores. Its security is not only significant for keeping the website safe from hackers, but also saving it from suspended hosting and search engine penalties.
What a security plugin actually do? It keeps a check on suspicious, hacking, and malware attacks and deters it if you keep the plugin up to date. It notifies you about unsolicited login attempts so that you can keep changing passwords and beware of the security loopholes.
You may find various options when installing security plug-ins. Pay for reliable add-ons such as WordFence, Defender, or All in one security and firewall.
Install SSL Certificate
Get an SSL certificate for your WooCommerce website as it encrypts the connection between you and the potential customers. If you fail to provide a secure connection, the buyers may not dare to share personal and financial details, which may result in a serious conversion declines.
Furthermore, installing an SSL certificate is now an SEO ranking signal as well. It means search engines are not going to ranking you higher in results against your business terms if you fail to provide secure browsing and shopping experience to visitors.
Confine Login Attempts
To prevent malicious attacks on your WooCommerce store, you must limit the number of attempts for logging into the control panel. Hackers often make sure of bots that are programming to keep on trying various password combinations until they break into your website. To deter them from accessing the dashboard, limit the login attempts and you are safe. For example, you can allow only 2 attempts to contributors and administrators. If they fail to login, they will be denied access or asked to reset their passwords via authorized emails. You can have different security features custom developed by an expert web development agency as well. This will give you an extra edge in protecting your data against hackers.
Move a step further in tightening the security of your WooCommerce store with 2-factor authorization. But, how does it work? It requires the users of your website to provide an additional password the website generates when they enter credentials and proceed with login. The one-time password is generated in real-time and has an expiry period. The user gets it either in email or phone.
Disable plugin editor
The plugin editor feature that is found under the plugin section is neglected the most. It is provided for the developers to view files of themes and plugin. The store owners or the manager barely know and use it. Therefore, it is better to disable it as it can be a possible backdoor for malware.
Block PHP Execution
File and folders combine to form a complete WooCommerce website. All of them may not use PHP functionality but the hackers may still find it lucrative to create new folders and insert custom functions. To prevent them from doing so, you must block PHP execution. Your store will remain safe despite the hackers get access to the control panel.
Keep Modifying security keys
WooCommerce preserves your login credentials to provide you a smooth login experience. It users the security keys to store and entry your login details. If somehow, hackers are successful in decoding the security keys, they would be able to break into your online store. Therefore, you must keep on changing the security keys.
Why Security is Imperative
Online stores need foolproof security as they are open around the clock. The conventional brick and mortar stores had limited working hours and their security measures were clearly defined. However, eCommerce is way too different. You may never know the technique a hacker has used in breaking into your WooCommerce store. Therefore, you need to follow all the tips discussed above in this post to minimize the risk of getting hacked.