Why To Hire Professionals For The Purpose Of Concrete Polishing
3 min read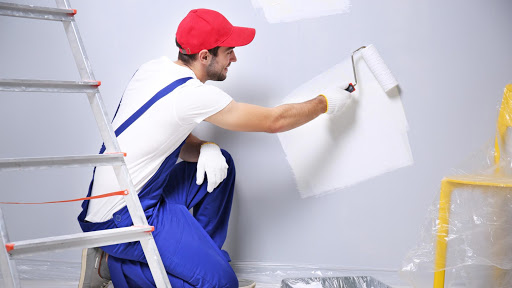 Concrete polishing basically adds to the life of your floor. Especially if your floor is entitled to handle the movement of heavy materials you need to instill some strength into it. Concrete polishing is the most ideal way to ensure that. It makes your floor highly durable and enduring. Additionally, the floor becomes resistant to any scratches or related damages.
Concrete polishing is a must for all the commercial properties or workplaces because the floors over there have to bear enormous and constant foot traffic. The way concrete polishing is important, similarly getting it done by professionals is equally important. The task of polishing is not an easy one and only an expert can perform this task properly. These experts are experienced and have been in the market for a long time so they have complete knowledge and are well trained when it comes to concrete polishing. Just make sure to meet them in person before finalizing the deal. It is essential that you discuss your needs and requirements with them and observe their take on it. If you find their answers satisfactory then you can move ahead with the deal but if you do not then you might have to search a little more.
Below given are some reasons as to why is it important to hire professionals for the purpose of concrete polishing:
Quality service:
It takes a lot of time and training to master the art of concrete polishing and not everyone can do that. Also, only experienced concrete professionals are expected to provide you good quality services.
Basically the floor is the main thing that comes into notice when anyone visits your home or office. Talking about the office, the floor is expected to receive a lot of constant foot traffic hence, it has to be strong and concrete polishing is the right thing to do to ensure that.
Right equipment:
If you plan on doing the process of concrete polishing all by yourself then you have to arrange for the right machinery. The machines meant for this purpose are expensive and cannot be operated by anyone.
Hiring a professional for the purpose of concrete polishing will save you machinery procuring costs. These people come along with their own equipment and perform the task of polishing very efficiently. Also, there are reduced chances of accidents because the process is being carried out by the experts. On the other hand if any common man tries to do the same task he might end up injuring himself due to insufficient knowledge about machinery operation.
Save time:
If you try to do the concrete polishing task by yourself you have to spend a considerable amount of time and money looking for the right equipment, other related products and gathering knowledge about the entire process.
Whereas if you hire professionals for this job they come along with their own machinery, know exactly what they are supposed to do and perform the task efficiently and timely. This eventually saves your time, effort and money.