Why Online Gifting is a boon on Rakshabandhan?
3 min read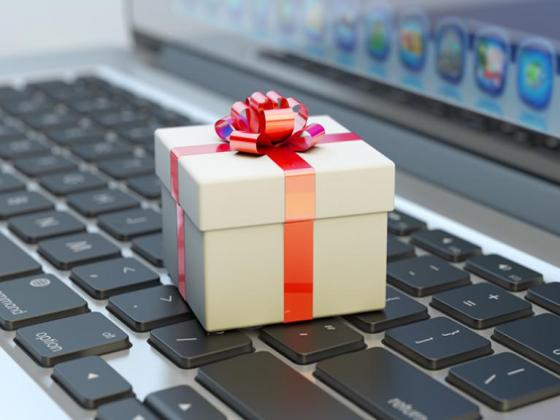 Indian festivals are amazing! They are so colorful and full of beautiful Indian traditions and rituals that make them unique and significant. Every festival and occasion have their own specialty with a lot of religious and mythological stories behind them. Though every occasion is celebrated with a unique set of customs, all of them are celebrated with joy and unending love for each other. The warmth of togetherness is what makes these days memorable. Of all the festivals, Raksha Bandhan is the auspicious occasion when we celebrate the beautiful relationship between a brother and sister. The Raksha Bandhan is the day that shows how pure and affectionate their relationship is. On this day, a brother reminds his sister that it is his lifelong promise to keep his sister protected and happy. Along with the ritual of tying the sacred thread of Rakhi on the brother's wrist, the exchange of Rakhi gifts and sweets are what makes this festival more exciting for every brother and sister.  No matter how far you are from your sister or brother, on this day, one would definitely try their best to be together. But if you still are unable to visit your dearest sibling or cousin this time, then don't skip the tradition of sending Rakhi gifts or sending Rakhi to them. With the help of online Rakhi Gifts, it is nowadays much more easier and efficient to celebrate the occasion of love and joy. Here are some points that will help you understand how online gifting can be an amazing way to celebrate this festival!
Unending options of gifts-
You don't have to compromise with the number of options while you search for a festival-specific gift. The gifts include flowers, chocolates, cakes, home décor items, indoor plants, outdoor plants, soft toys, sweets, dry fruits, festival combos, lamps, hamper of festival essentials, and many more other options in personalized gifts. You can easily get any of your required items from the well-organized categories from the website itself.
Send gift from anywhere to anywhere–
No need to worry about how to convince your boss to leave, to book tickets, or pack your bags to go to another city or state to wish your loved ones with the gifts because now with online gifting portals you can instantly send amazing gifts to anyone, to anywhere in and outside the country as well.
Same Day delivery-
In case you have forgotten to place an order of gift or flowers or cake before time, same-day delivery of any gift can help you out! The express delivery services will deliver the gifts within 3 to 4 hours to any address given. You can also opt for next-day and fixed-time delivery online.
Easier and reliable shopping-
With online gifting on a grand festival, you will have ample of time to shop from your home itself. Now you don't have to book a shopping time out of your busy schedule during the festival celebrations. Just browse the website and place an order for any amazing gift you want to send to your loved ones, give the detailed address of the recipient, your required time of delivery and then you are all set to go!
Festival Offers and coupons-
At festivals, we all seek some added excitement from our shopping. Once you register and subscribe yourself to the gifting sites, you will be notified about the ongoing offers, deals and discounts on the gift items. A little investment on your shopping will surely double up your excitement of shopping!
24/7 Customer care services for online order tracking-
For all online shopping, one needs a supportive and active customer care service for placing an order, tracking their orders, canceling orders, or for refund-related queries. For all such information, you can now rely on the services of the online gift retailers as most of them comply with all these matters. The customer care team helps you throughout the whole process which makes the shopping experience better.
Midnight Delivery-
Midnight surprises are always special on every occasion, be it New Year's eve or on a birthday. You can send a midnight surprise gift for your dearie in the zero hours on any day, including the day of the festivity.