Which Documents Need before forming an LLC in India
3 min read
LLC is a model of a legal business article. It was formed to give business partners the feature to be flexible, by providing lower stakes in liability.
For setting up LLC in India, one has to follow the following procedure:
Fill the DIR-3 eForm to receive Director Identification Number or DIN or DPIN. In case someone has a DIN, it can be used to get a DPIN.
Digital Signatures on each of the submitted document, needs to be done to prove their authenticity.
For filling the eForm, one needs to apply as a new user from the respective portal and needs to fill the form-1. An agreement needs to be filed, in form-3 within 30 days.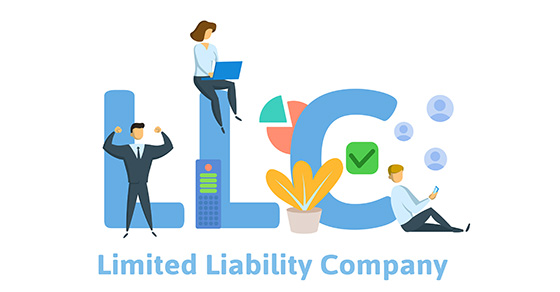 Following are the documents required for setting up business in India:
● Valid Papers of Associates:
PAN Card/ ID Proof of all the concerned partners of the firm
Address Proof
Residence Proof
Photograph
Passport (in case the person is a Foreigner / or an NRI)
PAN Card or other ID documents of associates– For a business set up in India, all the associates are asked to present their PAN at the time of registration. PAN card works as best ID proof.
Address Proof documents of Associates – A concerned associate can show/provide any one of the following documents/papers: Citizen ID, Aadhar Card, Visa, or driving license papers.
Make sure that the name and other details printed on these documents are correct.
Residence Proof of Partners– One can give current bank statements for this purpose. Telephone bill, mobile, phone bill, electricity bill, gas bill are all accepted and can be submitted, as residence record/proof.
Just make sure, that the bill or statement isn't 2-3 months old.
Photograph – Passport size picture of all the associates is also a necessary document in the process.
Make sure that the image is vivid, and precise enough, with the focus primarily on the subject/face. The white background of an image is mainly preferred.
● The document for individuals/ entities living in foreign soil:
The growing demands in India have drawn people and firms from diverse/different parts of the world. While all of them are trying to formulate an effective India entry strategy, the following are few things to keep in mind:
For maturing as an associate in India, foreign citizens or NRIs, have to show their passport and it's a mandatory document.
Passport needs to be apostilled by relevant officials in their country of such individuals. One can take help from the Indian Embassy, stationed in the country. Their signature on the document is also considered, in the process.
Foreign Nationals or NRIs should present a proof for their address- One can present their present driving license, current bank statements, residence card or any other government-issued documents containing the address as proof.
● Documents of an LLP:
A piece of evidence is required to prove the registered office location.
One needs to provide valid proof for residence at the time of registering/enrolling the office. One can present the evidence within 30 days from the date of its initial foundation.
If the office/workspace is a borrowed property, the rent contract deal along with a NOC/(No Objection Certificate) from the landowner is a must. The No objection certificate should specify that the landowner has given permission. Other documents like business bills, gas, power, or telephone bill must be submitted.
● Digital Signature Certificate
Lawyers in India say that one of the favoured partners needs to get hold of an official digitally signed certificate by an authorized signatory for completion of the process.  If the documents are in a language, which is not English, the person has to add an apostilled translation copy along with the first copy.
Author Bio
Amy Jones has been serving as an experienced legal expert in Ahlawat & Associates,She is a passionate writer and always on the lookout for opportunities for sharing her knowledge with legal community. Follow her company on various social media networks like: Twitter and LinkedIn.