Top 10 Franchise Industries Ready To Prosper In Las Vegas's Thriving Business Scene
3 min read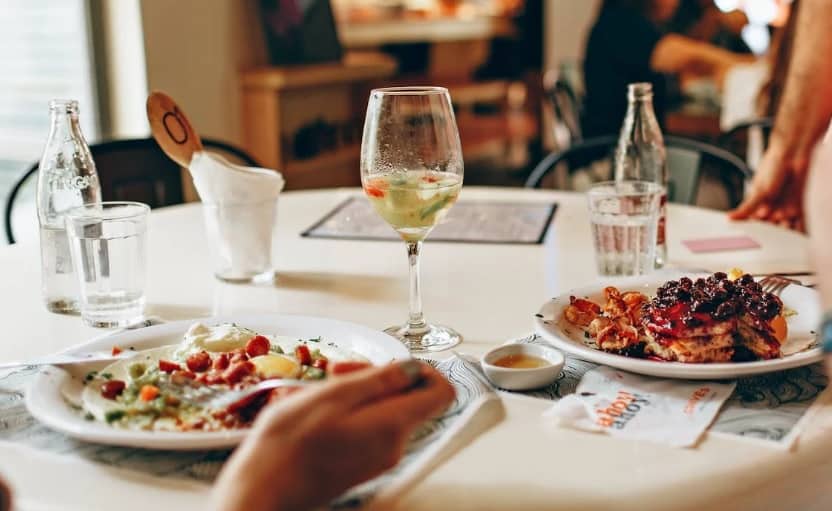 Experience the electric energy of Las Vegas, where dreams become reality and possibilities are endless. Some of the hottest franchise opportunities thrive in this vibrant city. A city where entertainment, tourism, and business collide!
Keep reading to uncover the top 10 franchises set to dominate Las Vegas's booming business scene, and find out what makes them prime investments in this dynamic market.
The Delights From Restaurant Franchises
People who travel from near and far are always eager to indulge in a world-class dining experience in Las Vegas's culinary wonderland. There are a variety of restaurant franchises that offer unique cuisines and innovative concepts in this thriving city.
Whether you prefer upscale dining or the convenience of food trucks, Las Vegas provides the perfect environment for restaurant ventures to flourish. So, start by exploring the diverse population and constant influx of tourists, and then make your choice as to which restaurant franchise would most suit your goals, ambitions, and still bring in profits galore.
The World of Beauty and Wellness in Las Vegas
Step into a city obsessed with glamour and perfection, where beauty and wellness franchises never cease to end off their years having struck gold.
From luxurious spas to cutting-edge fitness studios, Las Vegas has become the ultimate destination for personalized grooming and relaxation. So if you're on the hunt for franchise opportunities in Las Vegas, that remotely revolve around a massage and a nail bar, don't miss out on the flourishing demand for these services.
Entertainment Journey's: Event Planning Franchises
The entertainment industry is the ultimate extravaganza in the city that never sleeps! There is a reason people travel from near and far to indulge in their every buzzing desire. Las Vegas is the hub of incredible events, be it glamorous conventions or dazzling high-profile shows.
This is incredible news for franchisees everywhere, especially those interested in the event planning industry. The demand for these franchises, that deliver flawless and unforgettable experiences, is through the roof. So, take advantage of this golden opportunity and showcase your creativity and showmanship in a city known for its extravagance and flair.
Unlocking the Power of Digital Services Franchises
As a franchisee who is curious or ready to embrace the future in the vibrant city of Las Vegas, remember that this is the hub of the current tech revolution. You can discover a world of opportunity with IT and digital services franchises specializing in cybersecurity, digital marketing, and software development – all you have to do is make your way to this growing city.
Why shouldn't you join the wave of innovation? Las Vegas embraces modernization and lays the groundwork for a thriving tech industry.
The Thriving World of Las Vegas Vacation Ventures
There are endless possibilities in the travel and hospitality industry, from luxurious hotels to top-notch travel agencies and vacation rentals – especially since Covid-19 made it's slow exit. With its constant allure, Las Vegas offers a vibrant market for franchise opportunities in this field.
From weddings to bachelor parties, Las Vegas is always full of tourists, making it the ideal place to tap into a diverse customer base and reap rewards of a booming industry.
Retail Renaissance in Las Vegas
Las Vegas isn't just about casinos and entertainment – it's a hot spot for unique shopping experiences too! Specialty retail franchises are thriving in this buzzing city, and you cannot disagree that people love to shop in their free time. This provides a constant flow of visitors, and the franchises have the potential to become hidden gems that people travel from far to visit.
Conclusion
There are endless possibilities of franchising in Las Vegas! It has a thriving business scene and they focus constantly on innovation. This city is a hotbed of opportunity! From food and beauty to technology and retail, Las Vegas offers a diverse range of industries ready for you to explore. Get ready to strike gold in this dynamic and promising city.
About Author