Where Should You Invest Your Advertising Dollars in 2021?
3 min read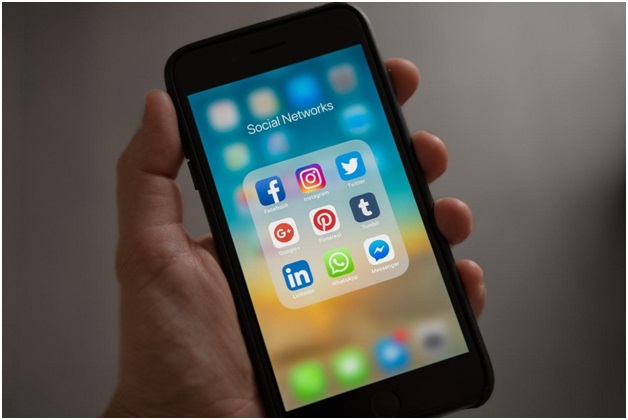 Since the start of 2020, we've seen a global pandemic, multiple lockdowns, Apple iOS 14 (with App Tracking Transparency), and lots of other drama in the world of marketing. With this, it has left both marketers and businesses unsure of where to spend their marketing dollars. Do the strategies of old still have some life left in them? Should you adjust the strategy completely?
Here are some of the best places to invest your advertising dollars in 2021!
Social Media
After the introduction of App Tracking Transparency – a feature that allows users of iOS devices to block tracking on specific apps – you might think that social media advertising is off the table. Users tap against tracking, apps like Facebook don't receive conversion data, and ad campaigns are less accurate. However, you don't need to give up on social media advertising completely.
If you need to get around the iOS 14 update, try the following solutions:
Start building first-party data (you won't be at the mercy of other companies!)
Use an AI and machine learning tool to generate actionable insights
Take advantage of CAPI (Conversions API) on Facebook to gather data on the server side of a website rather than the browser side
YouTube Influencers
After many lockdowns and stay-at-home orders, people are back on YouTube, and they have favorite personalities. Users are consuming lots of content every day, so it's time to utilize this fact. You could create content, or you could target a pre-existing and ready-made audience with a YouTube influencer.
Choose an influencer that creates content around your niche if you want to enjoy results. Also, here are some additional tips:
Find the balance between cost and audience size
Offer the right incentives for influencers
Choose between brand-generated content, influencer-generated content, and co-created content
Always review all content to limit risk and damage to brand reputation
Digital Experiences
In 2021, people are accustomed to consuming content at home. Consequently, you won't go wrong with digital experiences. While some people are still worried about the virus, others are just more comfortable in their own home, so digital experiences are the way forward. This includes Facebook Live videos, AR product services, and many of the other services that companies like https://kingkong.co/ offer to businesses that are trying to gain more visibility on Google search .
COVID Information
Since we're focusing on 2021 specifically, you should also think about investing your marketing dollars into attempts to ease the nerves of consumers. How will you keep customers safe? How do you keep employees safe? Do you have a one-way system in-store? Do you have contactless delivery procedures? Lots of consumers are looking for this sort of information, so it could be the difference between leads choosing you and choosing a competitor.
Connected TV
If the budget allows, connected TV is another safe place to invest your marketing dollars this year. You might be bored with comments about the pandemic, but the reason it keeps coming up is that it has shaped how companies advertise in 2021. People being at home also led to a boost in subscriptions for Netflix, Amazon Prime Video, and lots of other content streaming solutions. If you can advertise on one of these solutions, or through other connected TV advertising opportunities, you'll thrive this year.
Other Suggestions for Advertising in 2021
Elsewhere, you should also consider the following:
New social media platforms – the most popular platforms aren't always the best. Consider Reddit, Pinterest, and other less-popular platforms.
Retargeting – sometimes, the best leads are the ones who have already interacted with the brand in some way.