What to Pack on your next Cruise Trip
4 min read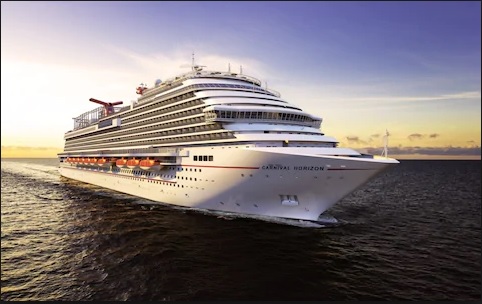 "I don't want to leave this at home" when going for a cruise trip, almost every belonging seems to be important but you have to select few. A case happened with almost every person going for trip. Well, after reading this you will be able to pack the most important things that can be useful for your trip. Here I will discuss to pack those items which may accompany you on your journey and you don't have to be embarrassed while going to party or club or even going for swim. Everyone have their own preferences but we will discuss only those items which are most usable, important and not to miss while going for your Cruise.
Bags
The first important things to have a bag that can keep your luggage to your own. Select the bag on the base of your cruise trip duration as if you are planning to go far then select a big one so that all the important stuff can came in it.
Select tote or back pack to carry the casual thing while going for tracks on the journey or to market that can keep your important stuff that always be with you like a book, camera, chargers, sunglasses or even lotion for the beach occasions. Sometime people have less stuff but they can't organized them in the bag and never put things unfolded as they always get more space.
Activities Belonging
You have selected a bag and then the most important thing is what to put in the bag. Always plan according to spot as you will need different thing for different spots. While going on a cruise trip you need to have all kinds of clothes like swimming suits, light sweater for the cold breeze at nights, Formal dress for the special nights like casino, party or even concerts.
For girls they can have a nice outfit but boys should have a formal dress code (tie may not be important but some time, it really be needed always keep one in the loop). Next are shoes, and you should have hiking shoes with stiff grips and also get an occasional pair of shoes for roaming around.
Girls should not get a pair of flipped flop shoes as in most dinning cruise table they are not allowed. Get a pair of closed toed shoe or sneaker for shores.
Health and Skin care belongings
You should not missed those thing which can make your trip unworthy due to your health. Some people may not be familiar with oceans or water and can get sea sickness. Keep some stomach ache tablet in the loop to stay health on your trip and those who are in medication keep you medicine in the bag so that you don't get sick on the journey.
Always carry your skin care lotions and cream with you and the ocean wind can have a dry effect at first and also the sun is heated up at the shores and having your own protection items can give you a nice journey. Swimming a lot may affect your skin and to avoid those situation bring your own care belongings.
Shavers and shampoo
Well the cruise may not provide you the courtesy to give you the same shampoo's, conditioner that you use at home. Always get your own shampoo's, conditioners and even hair cream or gel with you to feel it like a home.
Planning to go for a long trip then you should have your own shavers, razors as you may not get a plenty of time to go to a nice barber in the area. Having your own shaving item, may give you the satisfaction of a worthy trip.
Technical belongings
To avoid the situation of getting short on battery of your phone, camera or iPad then you should have backup system like portable batteries as you don't want to miss that moment at the cruise or beach.
Some people may like to go for scuba diving and want to capture that moments then get an underwater cameras as every moment is special when going for a trip.
Cash
While sitting in a nice restaurant at the beach and enjoying the evening with best meal or driving in a small boat to that beautiful island with sailor is a nice thing but to give value to the moment you should have some cash for the tipping to your tour guide, sailor or even that waiter at the restaurant to share that special moment with them.
If you are planning to Europe then do not forget to checkout this Backpacking Europe Packing List which is recommanded by many international tourists.