What to Expect in A Great Dress Designer?
3 min read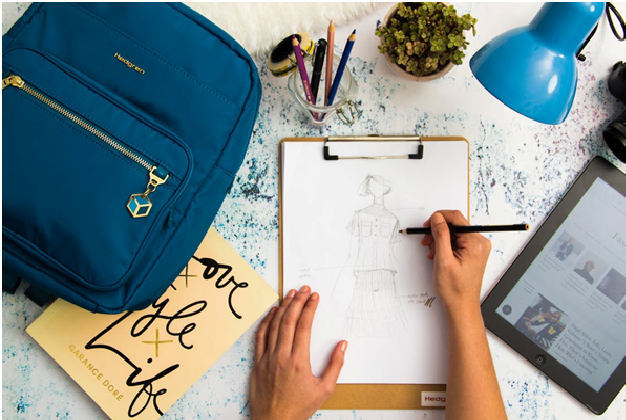 Great Dress Designer
When the biggest day of your life is around the corner, and things need to happen fast, you probably would have done all your research on the internet to find nothing but the best of everything. Of all things, what you'd be fully concerned about the most, obviously, is thewedding dress! Before you can decide on whom to hand this big contract to, here are some of the key things you'd expect in a true expert.
Expertise
Expertise is the biggest trait all great designers would ideally have, and it would apply to all aspects of couture. When it comes to dressmaking, expertise would have a larger definition than the usual. It could include various sorts of skill, knowledge, exposure, timeliness, customer focus, and so much more. Without expertise, one would definitely not qualify as a great designer. Therefore, this quality is always number one!
Finesse
Finesse may almost seem synonymous to expertise, however, when it comes to couture, it could mostly mean neatness of detail and flawless finish. This is so important where wedding dresses are concerned. The finesse of your designer doesn't only become visible in grand dresses that involve great amounts of detail, but is also reflected in simple wedding dresses, too. In fact, the simpler your dress becomes, the more apparent all the details become.
Equipment
If your dressmaker is going to make your dream gown a reality, he/she needs to have all the equipment, particularly the latest and sophisticated ones, that make the job possible. While dressmaking is mostly about skill and creativity, it still wouldn't become possible without the right equipment.
Staying with the Trend
Another thing that's very important is that your designer would, ideally, stay in touch with and updated aboutthe trends and emerging advancement where style and fashion is concerned in the industry. Only then would they be able to understand and relate to you, as well as communicate clearly in the process of creating what you'd always dreamt of.
For instance, if there happens to be a go-to style that is inspired by one if the latest movies or a modern celebrity, they should know all about it, and have a basic idea at-least, about how to replicate or recreate such popular models. Similarly, on the other hand, if your dress has got something to do with personalities in the ancient history, they should know it too, like the back of their hand!
Customer Care
Nothing would count if your dress designer isn't warm and friendly, or doesn't care about your dreams and your needs. Don't be surprised, but there could be people who are only concerned about taking orders before anyone else, getting the job done and over with, and taking your payment. What you would want is someone who cares about how you feel about marriage and becoming a bride, and who feel part of your big day as he/she works on creating a gown that you'd want to keep and cherish eternally.
When you're completely convinced that your chosen dress designer has all of these key traits and perhaps, so much more to offer to their clients, you know you can go ahead and get to business with zero hesitation!