What Is The Best Free Website Builder For The Photography Website?
4 min read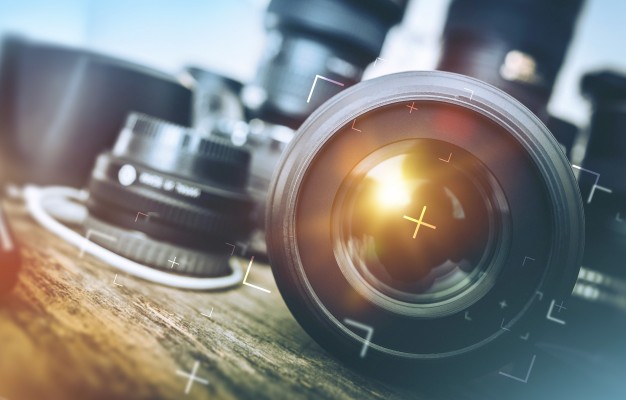 There sure are many website builders, but not all are meant for photography. When you are thinking about creating a page on photography, it should give out a unique look. The interface of this website should be very simple to use, and easy to navigate. But most importantly, the website that you choose should have a gallery view that will showcase your images.
If you choose the wrong one, your first impression will be hampered and the viewers will not return. A Free Website Builder like Wix can help you organize your gallery ornamentally. But, we have to look into the other website builders as well. This will help us determine which is the best one.
Best Free Website Builders For Photography
What are the elements that you should look into while you are selecting a website builder for photography? Well, as a creative person you should know better, your mind will sketch pictures of a flawless website. But, while you do the thinking remember that you have to look into a few factors before you make the decision.
Attractive yet clean and professional design– While choosing the layout, make sure you are making a clutter-free website. Your pictures are the star of your website, so avoid adding much content.
Upload multiple images– You have to save some time, thus, you need a website builder that allows you to upload multiple images.
Customize your page– Make your page in a way that is unique. Splash colors, exclusive fonts, and everything that you think suits best.
Easy to function– This kind of builders don't need coding. You can just drag-drop items in the given sections, and literally see the website creating itself.
Mobile friendly– Make your website mobile-friendly, as you must know most of your viewers are coming from that mobile searches.
4 Websites For Building Photography Websites
More options bring more confusion. So, I have selected the best four websites that will help you build a spectacular website.
Wix

Wix is one of the most popular website builders, that is being used by many. The free plan will provide you with everything that you need. Initially, you might not have to buy premiums,  as the free version is capable of building high-quality websites.

But the only catch here is that you will only get 500MB bandwidth and storage. Additionally, you will get over 40 customizable templates for photography. The templates are clean leaving space for white spaces for the images to be highlighted well.

The best features of this website are-
Allows a full-screen page for the gallery.
Extraordinary visual effects
The finest image qualities
Inbuilt pages for booking and contact.
com

WordPress

is quite famous and used by millions throughout the world. Well, it is not just a hype, it offers you the ultimate level of customization. WordPress is known, for being one of the very few among site builders to offer the source code for you to alter as you want. So, if you know a little bit of coding or you want to try out the basics. Then with WordPress, you can create wonders. Additionally, it offers you one of the largest libraries of photography themes.

Here are some of the features that are most appraised-

In WordPress, you will be able to access over 100 themes for photography and portfolio.
WordPress has a huge community, any question will get instantly answered.
The inbuilt SEO tools make this platform a better performer on Google.
Access multiple plugins and widgets for boosting the performance.
SITE123 Even though you have no idea about creating a website, with SITE123 its hassle-free. Here is Full Site123 Review. The matter of fact is you can have your website up and running within a couple of minutes. In case you are new to this, you will be amazed to experience the walkthrough tutorial presented by this platform.

If you face other issues, you will be able to talk to the 24/7 customer service. There are more than 10 website templates for photography, to choose from. Further, these are mobile-responsive making it easy for accessing it on all kinds of devices.

The best features-

Exceptional gallery options like gallery layout of eight pictures.
Displays full-size images
Allows multiple photo uploads.
Customize your images and categorize them.
Weebly The pool of themes offered by different platforms is far greater than Weebly, and there are no specific categories for photography. However, with this platform, you will be able to build photography websites using the portfolio option. Here is Best Portfolio WordPress Themes. It offers you one of the most beautiful themes for your photography website. Additionally, Weebly will offer you more control over the interface and placing other web elements and text.

The most talked about features are-

Manage your website using the control app Weebly provides
Access the advanced options of image editing
Use a gallery builder that is flexible
Integrate over 50 third party apps within your website.