What is Mudra Yojana? Who Is Eligible For It?
3 min read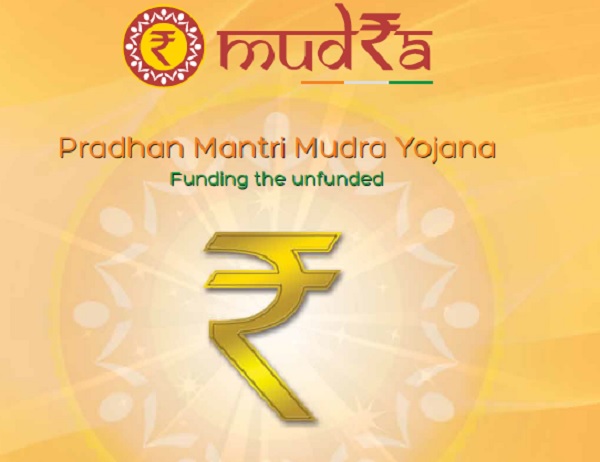 There are more than 12 Crore small and micro enterprises operating in India without proper funding. In 2015, the Indian government took arguably the biggest initiative to fund these business units – Pradhan Mantri Mudra Yojana (PMMY).
What is PMMY?
It is an initiative undertaken by the Government of India in the year 2015. The word Mudra is an acronym for Micro Units Development and Refinance Agency Ltd.
The scheme aims at providing easy finance to the unfinanced. What it means is that the scheme will provide subsidised collateral-free loans up to Rs. 10 Lakh to small and micro units of the country.
The scheme has provided numerous loans throughout the course of its existence. In the FY 2018-19 the scheme has reportedly sanctioned well over 5 Crore loans amounting to a value Rs. 49,000 Crore in funds disbursed.
PM Mudra Yojana disburses loans in three categories. They are:
Shishu: Under this category, the scheme offers loans up to Rs 50,000. Interest rates charged under this category ranges from 10% to 12%.
Kishore: Here, loansof value above Rs. 50,000 are sanctioned going up to Rs. 5 Lakh. 14% to 17% interest rates are charged on the loans of this category.
Tarun: Loansabove Rs. 5 Lakh up to Rs. 10 Lakh are disbursed under this category. 16% and above rates are charged under Tarun category of the scheme.
Features Of The Scheme:
Disbursal: The government does not directly disburse any loans under Mudra Yojana. It disburses funds through financial institutions and non-banking financial companies (NBFCs).
Processing fees: These loans are free from any processing fees that the lenders charge.
Exceptions: Farming and agro-based units cannot avail loans under this scheme. However, allied agricultural activities are allowed funds under this scheme.
Interest rates: The interest rates of these business loans are determined by Marginal Cost of funds based Lending Rate (MCLR) calculated according to RBI guidelines.
The initiative has provided a great momentum to the small and micro business organisations of the country. It offers great benefits to the beneficiaries.
Benefits Of The Scheme:
Economic growth: The scheme is aimed at providing the numerous small and micro organisations of the country with an ecosystem of growth. It does so by providing them with much required finance. It helps in cutting cost without hindering growth of the business.
Collateral free: These loans are provided without any collateral.
Leading lenders like Bajaj Finserv also provide unsecured loans up to Rs. 30 Lakh with attractive features.
They also bring you pre-approved offers that make availing loans a hassle free affair. Pre-approved offers are available on numerous financial products including secured credits like home loans, unsecured credits like business loans and personal loans, etc. You can take a look at your pre-approved offer by providing your name and phone number.
No minimum limit: These loans have no cap on the minimum amount that can be availed. It is highly beneficial for the economically weaker sections of the Indian economy.
Increase in liquidity: The MSMEs have seen a tremendous increase in liquidity after this scheme came into effect back in 2015. The beneficiaries are not required to visit the banks every time they need funds. They can make withdrawals through ATMs using Mudra Debit Cards.
If you own a MSME business, there are many things that you need to know about PMMY to understand what is Mudra Yojana eligibility before availing a loan under this scheme.
Eligibility For This Scheme:
Individuals and entities eligible for the Pradhan Mantri Mudra Yojana details are listed below:
Small time business vendors and shopkeepers.
Small and micro industries along with manufacturing concerns.
Start-ups with a dependable business plan.
Sole proprietors can also avail loans under the Mudra Scheme.
The scheme has been remarkably successful in uplifting the small and micro businesses of the country from the grip of private money lenders from unorganised sector that charge exorbitant rates of interest. Make sure to learn the criteria for business loan approval before applying for a loan to get approval on your application.