Welcome Home Banner – Some Classic Ideas To Follow
3 min read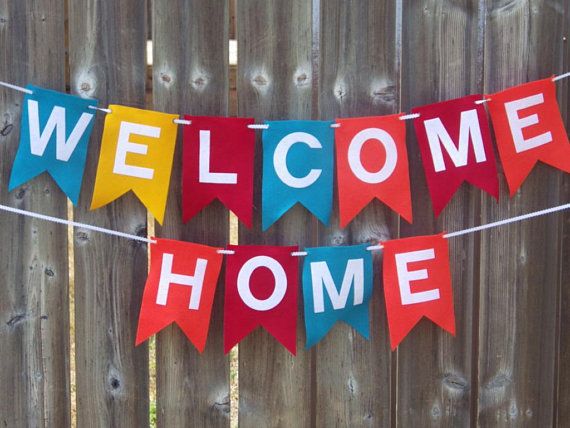 Your husband is in defense, and after serving the nation for the past 2 years, he is finally coming back home. Both you and your kids are super excited to meet him after such a long span of time and want to make his homecoming as special as possible. That's when the welcome home banner comes in handy. As pretty self-explanatory from the name of the product, you can hang the banner right near the entrance of your home. So, whenever he is going to come in from the main door, this banner is what he will see first, followed by your warm faces.
Now, the e-commerce sector is all up with some of the best home banners you could come across. Some are made out of balloons, and then you have some colorful glossy ribbons to go with others. Depending on the banner you choose, the rates will differ. You can even opt for the main fabric with the word "welcome home" written on it, or you can create that word by using inflated balloon letters on your own. The choice is yours, and you need to work on it.
In case you want a banner, which is glossy, glamorous, and also fun to look at, then the gold and black welcome banner combo with balloons might win over your heart. You can get these products in separate pieces, coming in one pack. So, once you have purchased a pack, there is nothing you need to get separately.
In this pack, you are going to get the black and golden balloons, along with the word "welcome home" in golden inflated letter balloons.
Then you will have foil curtains to go with it, along with balloon signs. The latex quality of these balloons will make these structures stand perfectly, and waiting for your beloved to come and see those.
The best welcome home banner for your army husband will be the patriotic ones. This particular package comprises one large piece of a backdrop with the word "welcome home" printed on it, 20 feet strings, and easy to hang copper grommets.
This particular piece is fit for not just decoration but can act as a perfect backdrop for photography.
The best part is that once purchased; you can keep this piece by your side for a long time. Just roll in the backdrop when it is done and store it in the storage bag it comes with.
The backdrop is well designed with some patriotic paper fans, stripes sign, stars, vintage letters, and vivid colors. It is a great call for those who are coming back home from the military.
You can add pictures too:
Some companies provide you with the opportunity to customize the welcome home banners by adding a picture of the person who is coming back to you. That will make the backdrop even more personal and special. You don't have to invest a lot of money for that as well!