Top Things You Can Do For An Amazing Bachelor's Party
4 min read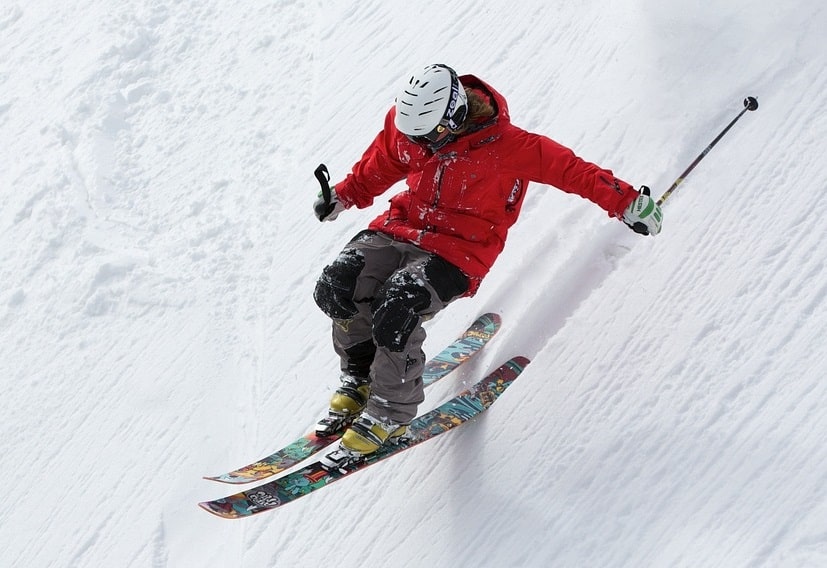 1. Experience Extreme Sports
If you're looking for a unique and exciting way to celebrate your bachelor's party, why not consider experiencing extreme sports? Nothing quite compares to the adrenaline rush of jumping out of an airplane or bungee jumping off a high platform. Whether you want to try white water rafting or dive with sharks, extreme sports provide a thrilling and unforgettable adventure.
It's the perfect way to bond with your friends, create unforgettable memories, and celebrate your last days of bachelorhood. Plus, you'll cross something off your bucket list that you never thought possible. Extreme sports also help to sharpen your professional life in an unknown yet important way. So, gear up and prepare for an exhilarating experience you'll be talking about for years to come.
2. Go On A Weekend Fishing Trip Or Hunting Expedition
Why not plan a weekend fishing trip or hunting expedition for an unforgettable bachelor's party? Picture yourself and your best mates out on the water, casting a line and reeling in the biggest fish of your life. Or, head into the wilderness with your guns, tracking game, and enjoying the great outdoors.
This kind of adventure not only provides an exciting and memorable experience but it also offers a chance to bond with your closest friends as you share in the thrill of the hunt or the catch. With the stress of wedding planning and the pressures of modern life, getting away for a weekend to enjoy nature can be just the escape you need. So, grab your gear and prepare for a weekend you won't forget!
3. Have A Private Poker Tournament
Are you seeking a unique and exciting way to celebrate your bachelorhood with your closest friends? Look no further than a private poker tournament! Create a personalized and intimate experience by renting out a venue or hosting the tournament at home. Set up the tables with crisp, new cards and professional-grade chips.
Spice up the tournament with fun and creative prizes for the winners. With each hand, the adrenaline will build as the competition intensifies. And don't forget; poker is a game of strategy and skill, so brush up on your card-playing abilities before the big day. Get ready to create unforgettable memories with your buddies that will last a lifetime.
4. Take A Road Trip Across The Country In A Classic Car
Looking for a unique and exciting way to celebrate your upcoming bachelor's party? Why not hit the open road and take a classic car nationwide? This adventure will provide endless opportunities for unforgettable memories and allow you to immerse yourself in American culture fully. From the breathtaking landscapes of the Rocky Mountains to the bright lights of Las Vegas, a road trip across the country promises to be an experience unlike any other. So pack your bags, grab your favorite playlist, and get ready for the journey of a lifetime.
5. Attend A Music Festival Or Concert With Vip Access
If you're looking for an unforgettable bachelor's party experience, attending a music festival or concert with VIP access could be just the ticket. Imagine getting up close and personal with your favorite musicians, enjoying the show from the best seats in the house, and even getting access to exclusive VIP lounges and after-parties. With VIP access, you and your friends can skip the long lines, enjoy free drinks and snacks, and truly feel like rock stars for a night.
Whether you're into pop, rock, hip-hop, or EDM, there's nothing like the thrill of seeing your favorite artists perform live. And with VIP access, you can take your concert experience to the next level and create memories that will last a lifetime. So why settle for a typical night out when you can live it up in style at a music festival or concert with VIP access?
6. CBD Vape
If you're planning a bachelor's party that can be fun and therapeutic, you might want to consider using this vape. When used in a vape, the effects come incredibly fast, making it an ideal choice for anyone looking to relax and have a good time with friends.
This vape comes in different flavors, so you can choose the one that appeals to you and your guests. It is also legal in many parts of the world, so you don't have to worry about breaking any laws. With CBD vape, you can make your bachelor's party unforgettable. You can get these high-quality products from CBDfx CBD vape juice UK.
7. Book A Private Yacht For A Day
If you're looking for a truly unforgettable bachelor party experience, consider booking a private yacht for the day. There's no better way to celebrate your impending nuptials than by cruising along the glittering water with your best friends, soaking up the sun and the stunning views.
With a private yacht, you'll have everything you need to party in style, from luxurious seating and entertainment systems to full bars and gourmet food options. Whether you want to relax, enjoy the scenery, or dance the day away, a private yacht is the perfect venue for an incredible bachelor party. So why settle for a boring night out when you can make memories that will last a lifetime on your private yacht?
Bottom Line
While some may argue that these parties perpetuate negative stereotypes of men and encourage reckless behavior, others see them as an essential bonding experience among friends and a chance to create lasting memories. Regardless of one's opinion, there is no denying that bachelor parties have become an integral part of modern wedding traditions.
About Author