How To Outsource Node Development Services To India?
4 min read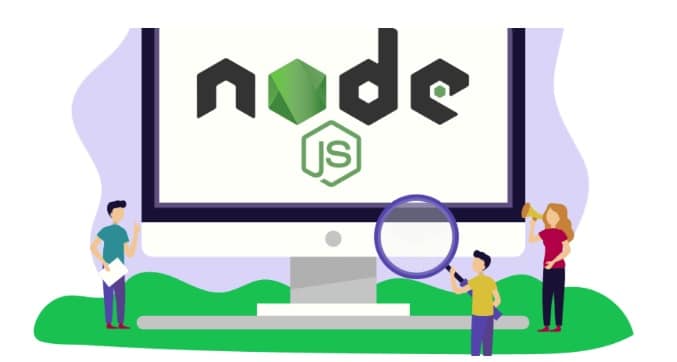 Node.js is a popular open-source JavaScript platform that provides an efficient way to build scalable and high-performance applications. However, outsourcing Node development services to India has become increasingly common. But many businesses still need help with how to do it most effectively. 
This article explores how you can outsource a Nodejs development company to India. We also provide tips on making your outsourcing experience successful. Whether new to outsourcing or looking for ways to optimize your current outsourcing strategy, this article will help you leverage the benefits of working with Indian developers.
Finding the Best Nodejs Development Companies in India
Finding the best NodeJS development companies in India is important if you want to outsource node development services. 
When choosing a company for your project, there are several key considerations to keep in mind.
Experience

Expertise

Portfolio of work 

Communication skills

Ability to deliver projects on time

Budget
Furthermore, Search online directories for lists of top-rated companies that specialize in Node development. A good node development team should be able to understand your business requirements.  They can supply personalised solutions that efficiently match your objectives while remaining transparent.
Benefits of Offshore Nodejs Development Services from India
Offshore Nodejs development services from India provide various advantages to firms seeking high-quality, low-cost software solutions.
With a huge pool of talented developers, cost-effective pricing schemes, and a track record of successfully completing projects on schedule.

Outsourcing Node development services to India can be an excellent option for companies looking to boost their productivity and profitability.

India is access to world-class infrastructure that facilitates modern software tools and technologies.

Developers in India are experts in various domains; therefore, they can fulfil the requirements efficiently. 

They have extensive knowledge of different programming languages like Java, Python etc.
Factors to Consider When Hiring Nodejs Developers
When hiring Node.js developers in India, there are several factors to consider.
It is important to evaluate their technical expertise and experience with Node.js frameworks like Express or Hapi. 

Look for developers who have worked on projects similar to what you need and have a strong understanding of front-end and back-end development.

Ensure the developer is fluent in English, as communication will be essential for effective collaboration. 

It's also recommended to look for developers with good problem-solving skills, attention to detail and can work well under pressure.

Pay attention to pricing models, as hourly rates vary widely across the Indian market.

It's important not just to focus on cost but also to look at quality, delivery timelines and overall value that they can provide your business. 
When selecting a Node development partner, remember the above factor to ensure your project builds applications quickly and efficiently at an affordable price.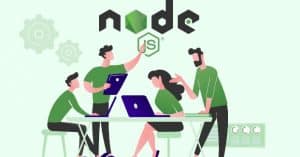 Ensuring Quality and Security in Nodejs Development Outsourcing to India
Ensuring quality and security in Nodejs development outsourcing to India can be achieved through various methods. 
First, businesses should thoroughly assess potential outsourcing partners to determine their ability to deliver according to the required standards.
Secondly, For businesses that choose to hire Nodejs developers externally, it is essential to establish effective communication channels. This helps ensure all requirements are met while facilitating prompt identification and resolution of any issues.
Lastly, security measures must be implemented during development to protect sensitive data from unauthorized access or theft.
Cost-Effective Strategies for Outsourcing Full Stack Development to India
Outsourcing full-stack development to India can be a cost-effective strategy for businesses looking to improve their bottom line. There are several ways to outsource Node development services in India. 
It is essential to carefully research and evaluate, as different providers may offer varying levels of expertise and quality. It is crucial to establish clear communication channels with your outsourced team. 
Regular meetings and updates can ensure that all parties are on the same page regarding project progress and expectations. 
Additionally, implementing best practices like regular code reviews and testing can further enhance the quality of work your outsourced developers provide while reducing costs associated with fixing errors down the line. 
By considering the above ways when outsourcing Node development services to India, businesses can realize significant cost savings without sacrificing quality or efficiency.
Tips for a Successful Nodejs Development Outsourcing Partnership with Indian Companies
To help ensure success, here are a few tips: 
Vet your prospective partners carefully and look for comprehensive safety measures; optimize communication by setting clear expectations beforehand; and ensure that all contracts are reviewed regularly to guarantee compliance. 
Don't forget to take advantage of the Indian firm's local expertise. Their intimate familiarity with the region can open up opportunities for innovation and growth. 
Using these strategies, you can access premium Node.js solutions while protecting your investments and forging lasting relationships.
Wrap up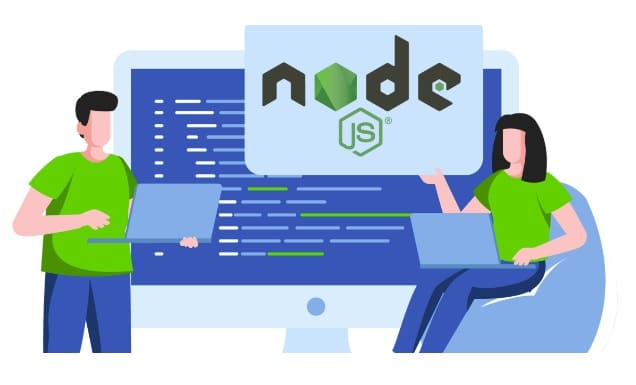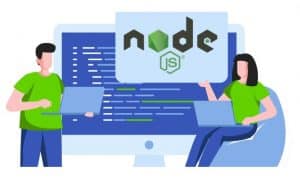 Outsourcing Nodejs development services to India is an excellent way for businesses to gain access to experienced developers and cost-effective pricing models. However, some important factors include experience, expertise, communication skills, delivery timelines, and budget. 
Working with an experienced Node development team in India can provide significant cost savings and efficient software solutions. Protect sensitive data and quality standards by implementing best practices like regular code reviews and testing. By leveraging the benefits of outsourcing Node development services from India, businesses can meet their software development needs while ensuring maximum value for money.
About Author