Top Sites To Play Free Online Games In 2023
3 min read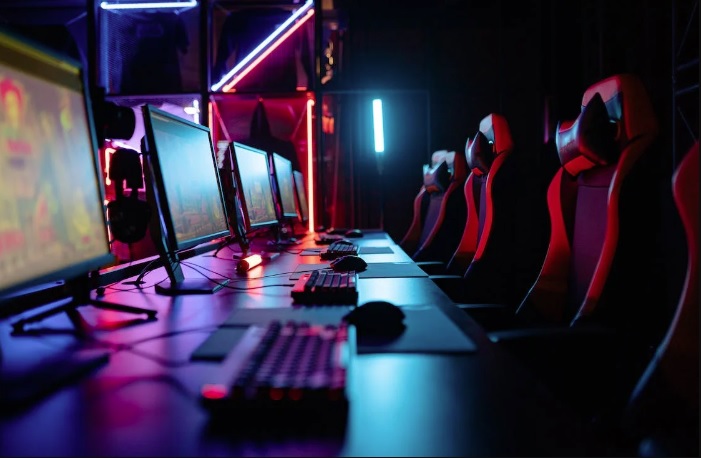 From classic puzzles to action-packed adventures and best online casinos, the internet is home to a vast array of free online games that cater to all players. Whether you're looking for a quick distraction or hours of entertainment, you'll find something to suit your taste on these 12 top websites for online gaming. From nostalgic arcade favorites to the latest in cutting-edge game development, these websites offer a wide variety of games that are sure to keep you entertained. So, put on your gaming hat and get ready to play, all free!
247 Games
If you're a fan of classic games, then 247 Games is the perfect website for you. The website features classic games, including backgammon, blackjack, checkers, chess, mahjong, solitaire, sudoku, word search, and more, found under the "Featured Games" section on the homepage.
The website is also well-organized and easy to navigate, allowing you to browse games by category. All of the games on 247 Games are entirely free, and you don't need to create an account to access any features. The website is also ad-free, allowing you to enjoy your games without interruptions.
Addicting Games
The Addicting Games website offers over 5,000 games across various categories, including action games, easy games, cute games, brainteasers & quizzes, and card games. The website's homepage showcases featured games and the different game categories to make it easy for you to find the type of game you want.
While you will see ads on the homepage and the sides of the page while you're playing, they didn't significantly impact my gameplay or user experience. However, if you prefer an ad-free experience, you can opt for the paid "Game Pass," which gives you early access to new games. However, it's not mandatory to have a paid subscription to play games on the website.
You can also create a free account to keep track of your high scores and favorite games. Additionally, if you visit the website on your smartphone or tablet, you can play many of the same games without downloading any apps. However, it's worth noting that some of the games are available only on the desktop version of the website.
AGame
Agame.com offers thousands of online games, including single-player and multiplayer modes, to cater to people of all ages. Its most popular categories include puzzle games, solitaire games, .io games, dress-up games, racing games, and more.
One of the best things about Agame.com is that you can play all its games for free without creating an account.  The website is also compatible with different devices, so you can play games on your computer, smartphone, or tablet in your browser without having to download anything.
Armor Games
Armor Games is a fantastic hub for discovering free MMO (Massively Multiplayer Online), strategy, adventure, action, puzzle, and other types of games online. Many of the games featured on the website can be downloaded as apps for Apple and Google devices so that you can keep the fun going no matter where you go.
While the Armor Games website does not feature many household names like blackjack or checkers, it does have a wide variety of original and entertaining games developed in-house and by third-party studios. So, it's a great place to go if you're a gamer who likes to try new things.
We would recommend that a simple, free ad blocker be kept installed on your computer or browser as you visit various websites. Banners, pop-up windows, and other forms of advertising can be incredibly distracting while playing video games, but ad blockers can help eliminate this problem. Some games may need you to turn it off, but it's still useful if you frequently switch between sites. That way, you won't have to worry about being disturbed while playing games online.
Not all sites will let you play games if you have an ad blocker activated, so verify the site's rules before turning it off.